News
Style Wednesday: Sporty Chic
It's an occupational hazard: I think about clothes way too much. No matter what task I'm tackling -- doing the laundry on the weekend, running out to grab a coffee, going to the driving range -- it doesn't matter, my first thought is always, "what should I wear?"
Generally, I tend to dress up because it makes it easier to looked pulled together. Even on the golf course I'll opt for a dress; it's just the safer bet. But dressing up is also exhausting. I'm dying to relax things a little, and if the Spring 2012 fashion runways are any indication, I'm not the only one in the fashion pack looking to go casual. "Sporty" is definitely a key trend. It got me thinking that I need to be comfy when I go to the driving range for my next lesson. "Comfy and cozy" is the best way to describe fall dressing. I like the idea of donning a pair of track-style pants with a classic turtleneck sweater. The mix of the classy and athletic aesthetics will keep me looking fashionable but relaxed and ready to improve my swing.
Adding color to your look is also a great way to stay casual without trying too hard. Think colorful accessories like shoes and gloves. For inspiration check out any gossip magazine -- with their lattes in hand, the celebs rock this look with such ease.
Here are some suggestions: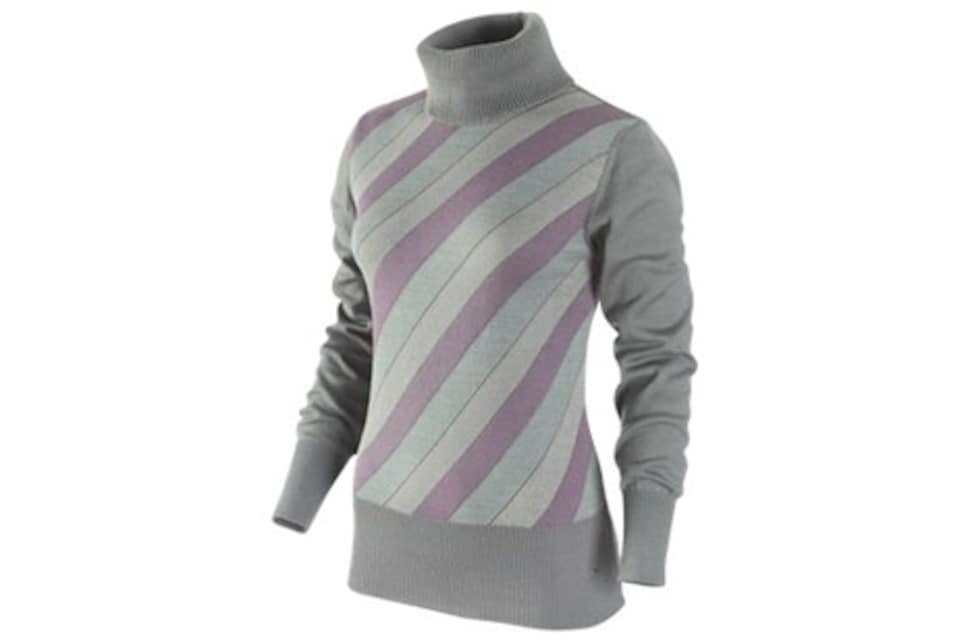 Nike Convertible Women's Golf Sweater, $95, Visit website [#image: /photos/55ad8ed6add713143b42ebd8]|||gdw_fashion|||
Nike Storm Fit Women's Golf Pants, $120, Visit website [#image: /photos/55ad8ed6b01eefe207f7382b]|||gdw_fashion|||
Ralph Lauren Paramount Vest, $98, Visit website [#image: /photos/55ad8ed6b01eefe207f7382e]|||gdw_fashion|||
Puma Cat Women's Golf Shoes, $75, Visit website [#image: /photos/55ad8ed5add713143b42ebd6]|||gdw_fashion|||