The Loop
Style notes from Round Three at the Masters
On a Saturday dominated by a two-stroke penalty incurred by Tiger Woods, our Mr. Style, Marty Hackel, found plenty of other distractions on the course.
Tiger Woods made red on Sunday a common occurrence, but Saturday at Augusta seemed to be the day for everyone else to wear red or pink. Yes sir, red is really getting lots of visibility.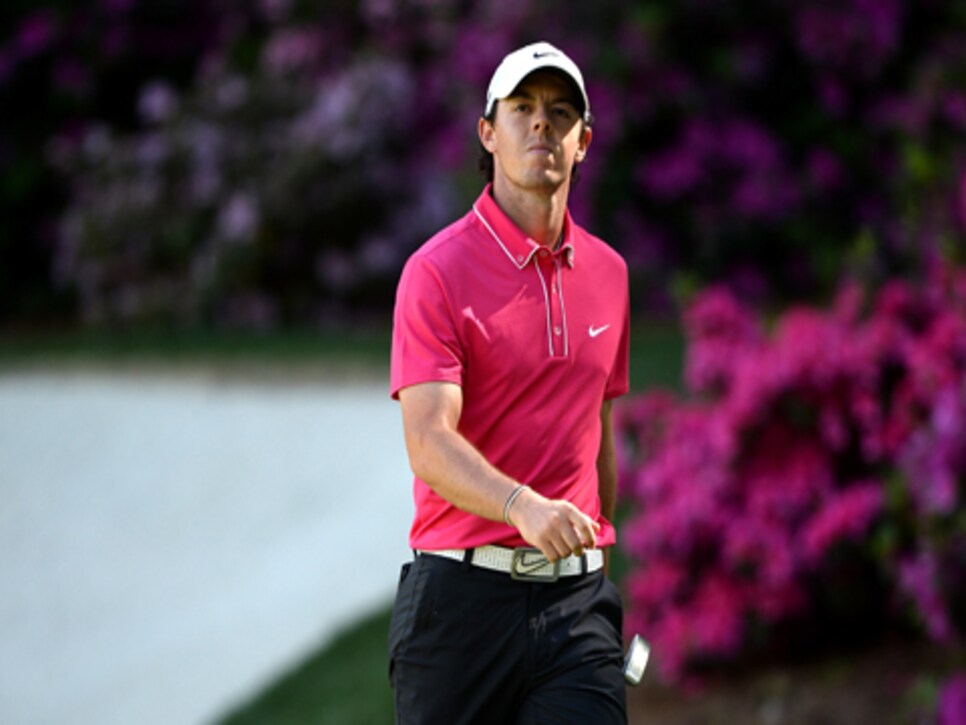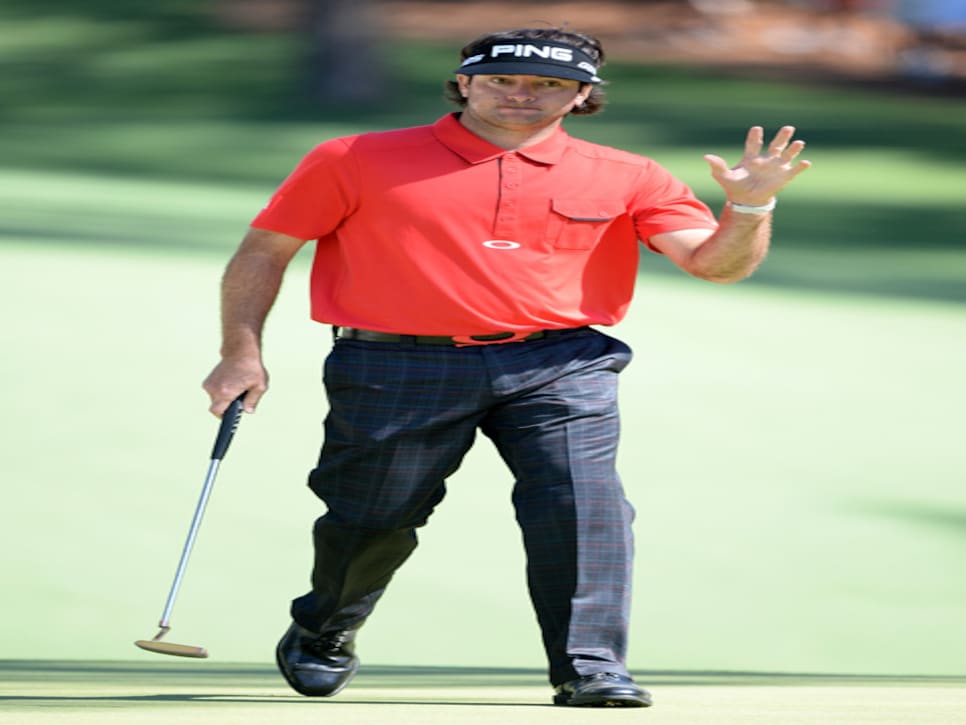 Gonzalo Fernandez-Castan[#image: /photos/55ad719fb01eefe207f68377]|||130413-gonzalo-fernandez-castano-masters.jpg|||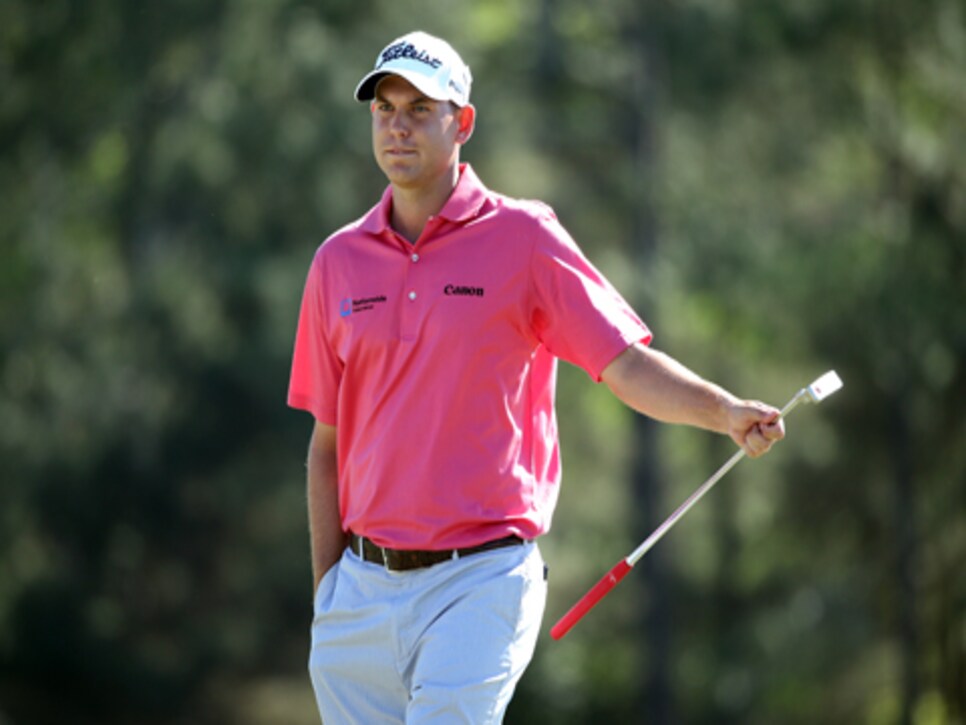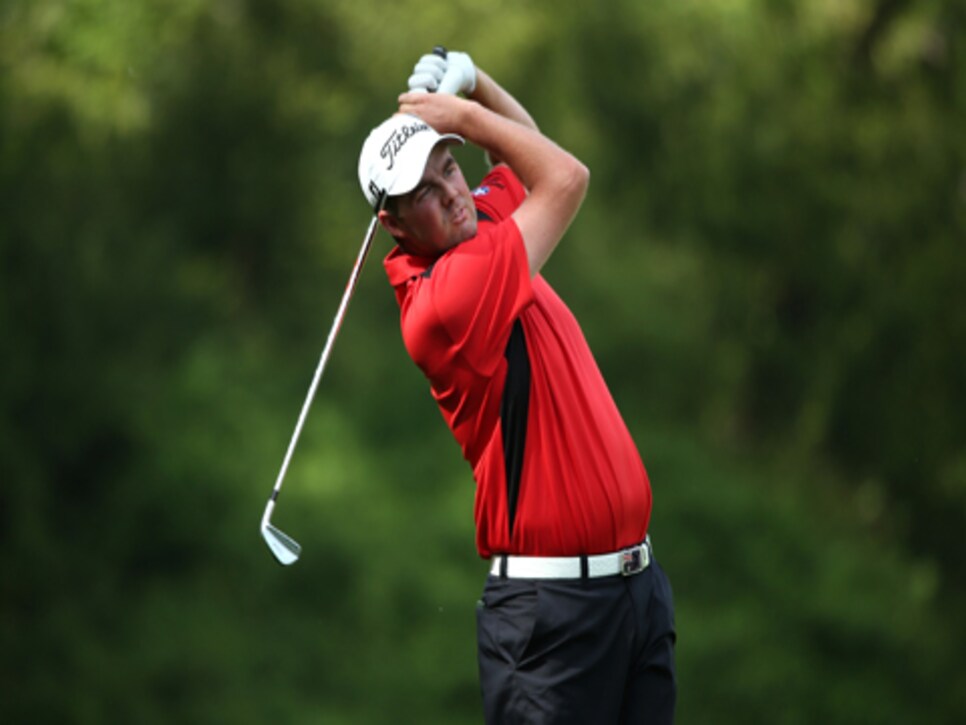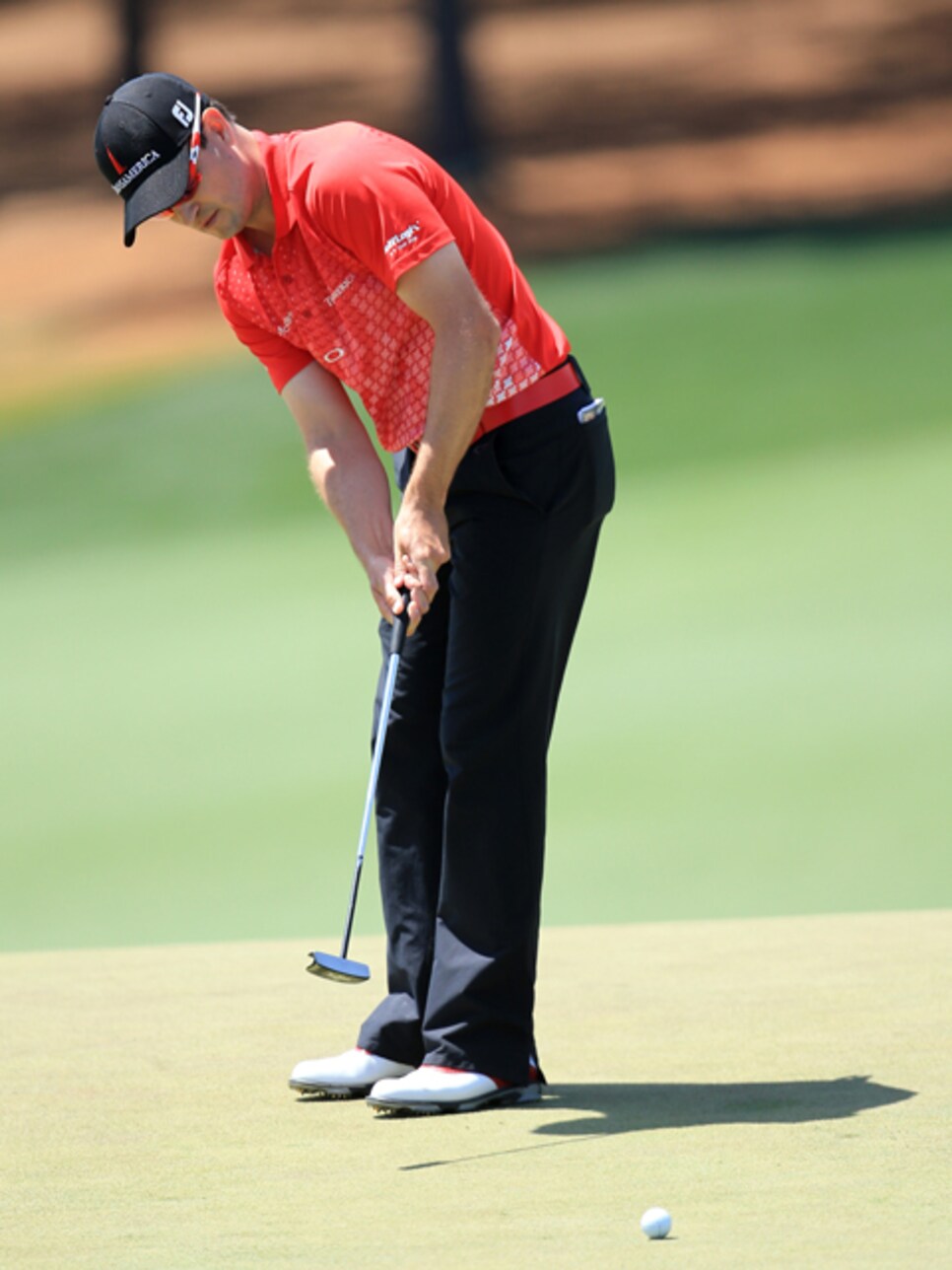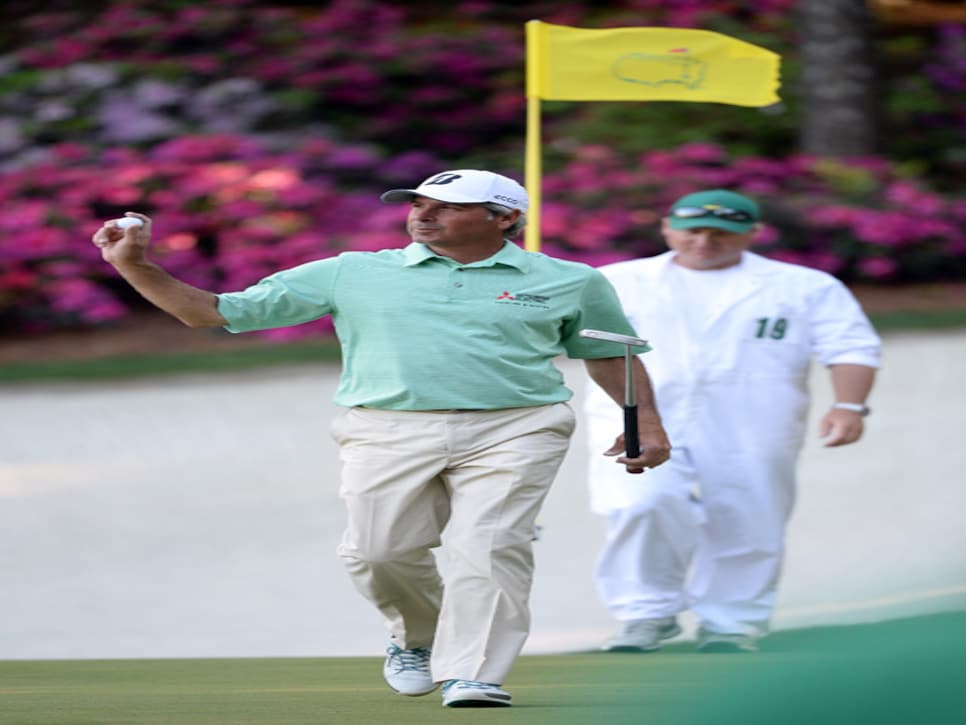 Might this be an omen for Scott/Leishman/Day?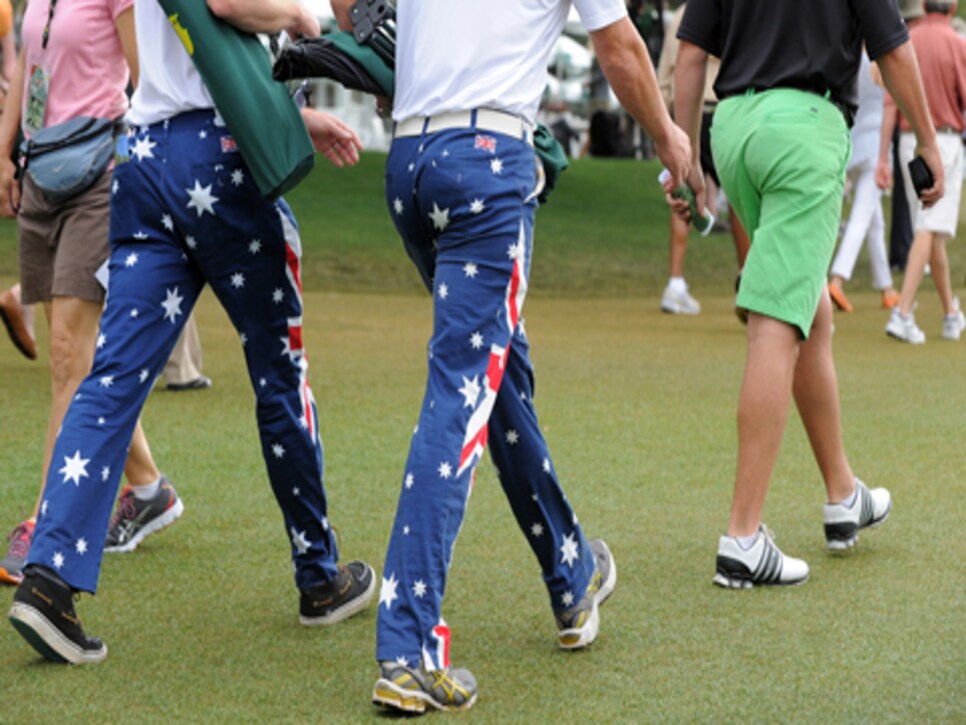 The "do not adjust the color on your television" image of the day, it's Brian Gay in another colorful Sligo outfit.