The Loop
Style notes from Round One at The Masters
Despite getting a sneak preview of what the pros would be wearing at Augusta, there were some notable exceptions that caught our Mr. Style, Marty Hackel's eye on Thursday. Here's a quick look at a few who turned his head on Day One.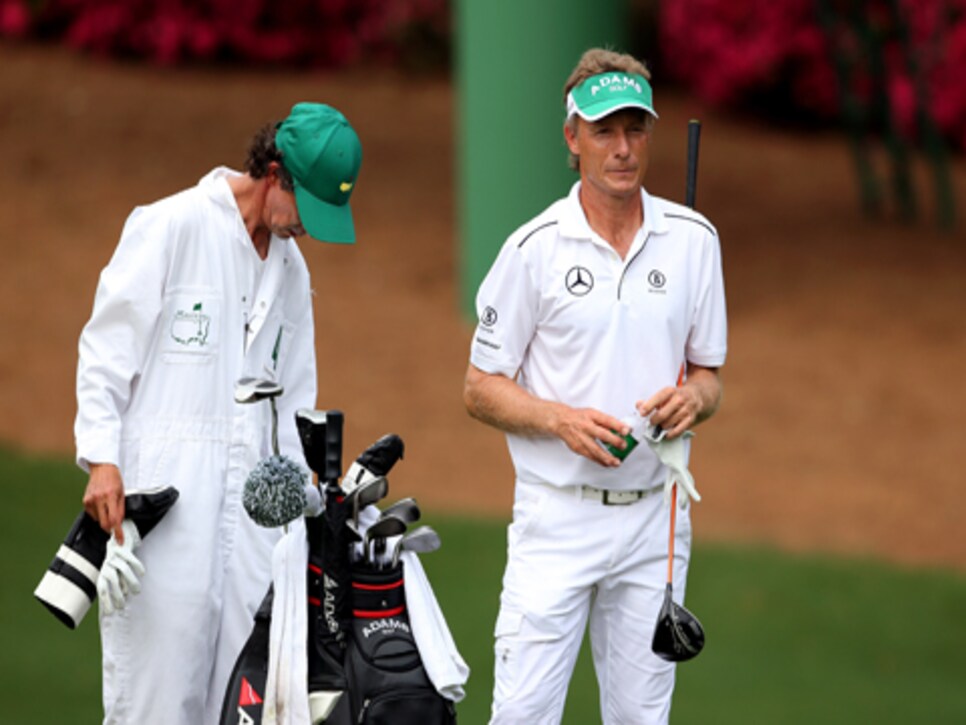 Which one is the caddie? Kind of hard to figure out why white has become so popular. Yes, I understand, it goes with everything, but gosh it's so bland.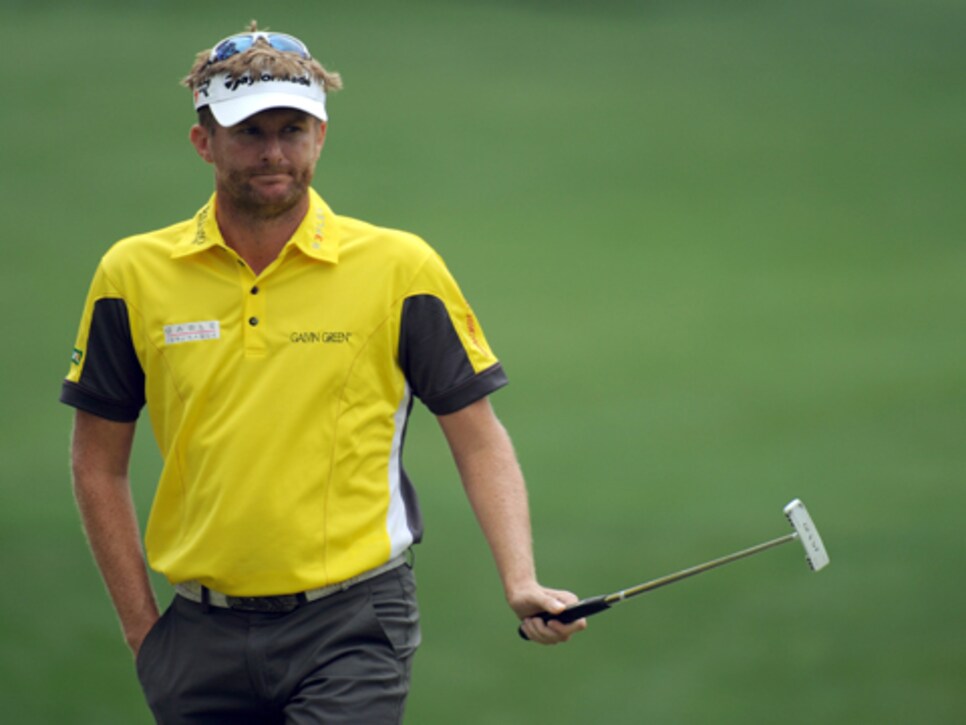 Right on what I think will be one of the style themes of this years Masters, bright, almost neon colors. They make a serious and bold statement. By the way, I see this trend with the fans as well.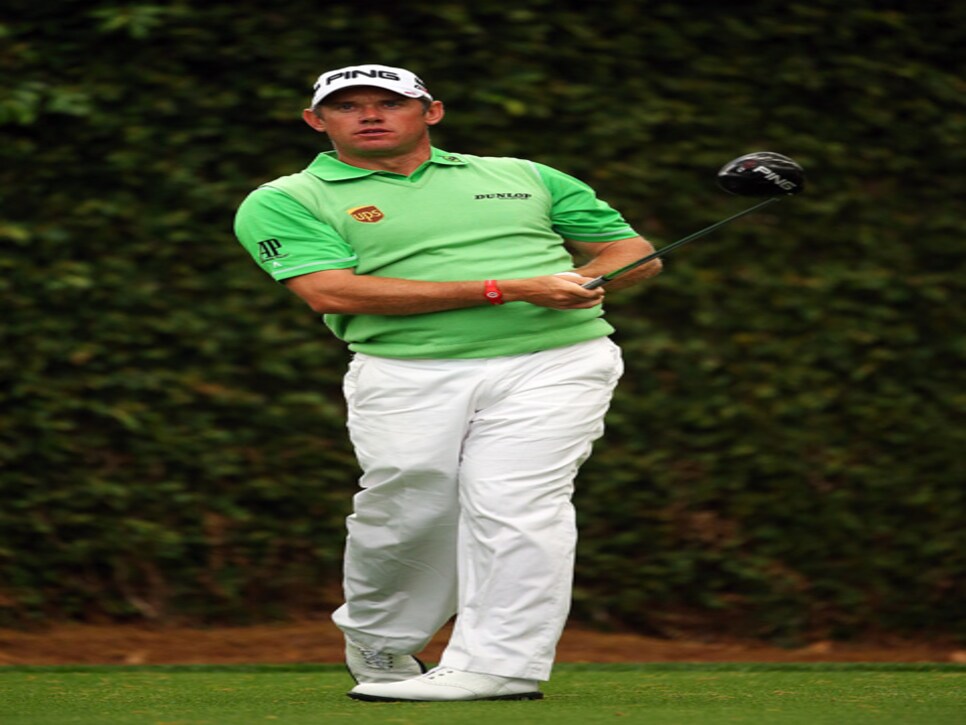 Confirms the bold color trend and does it well.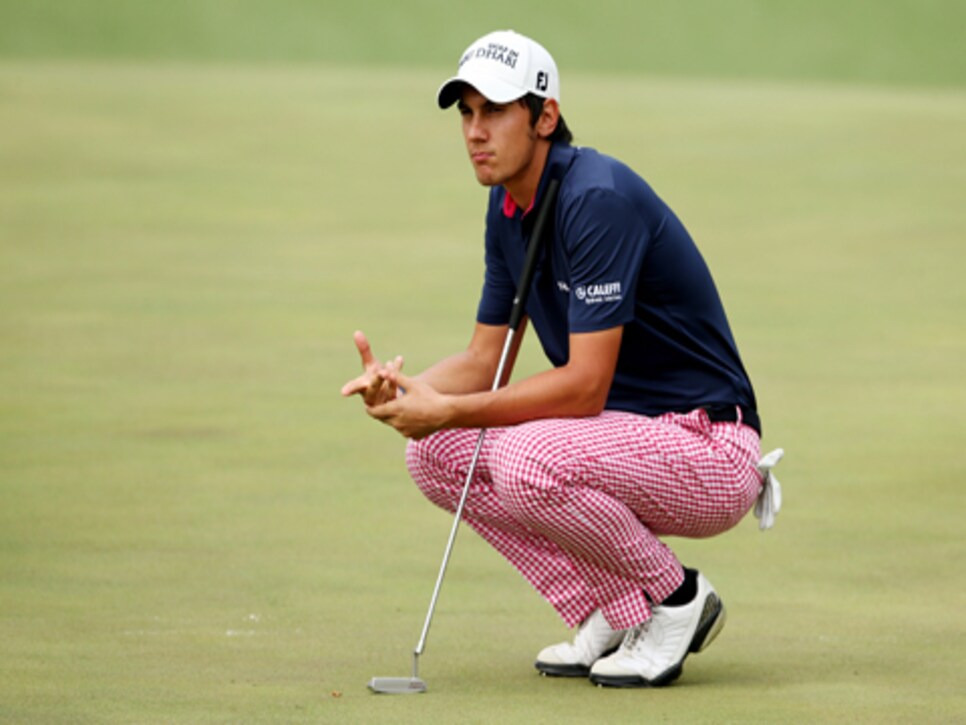 Matteo looks to be in great shape and solid form. His RLX Ralph Lauren opening outfit looked great in person and on High Def TV's, which is a good thing. Wish I could say the same for this image as the red trousers do have a tendency to moire.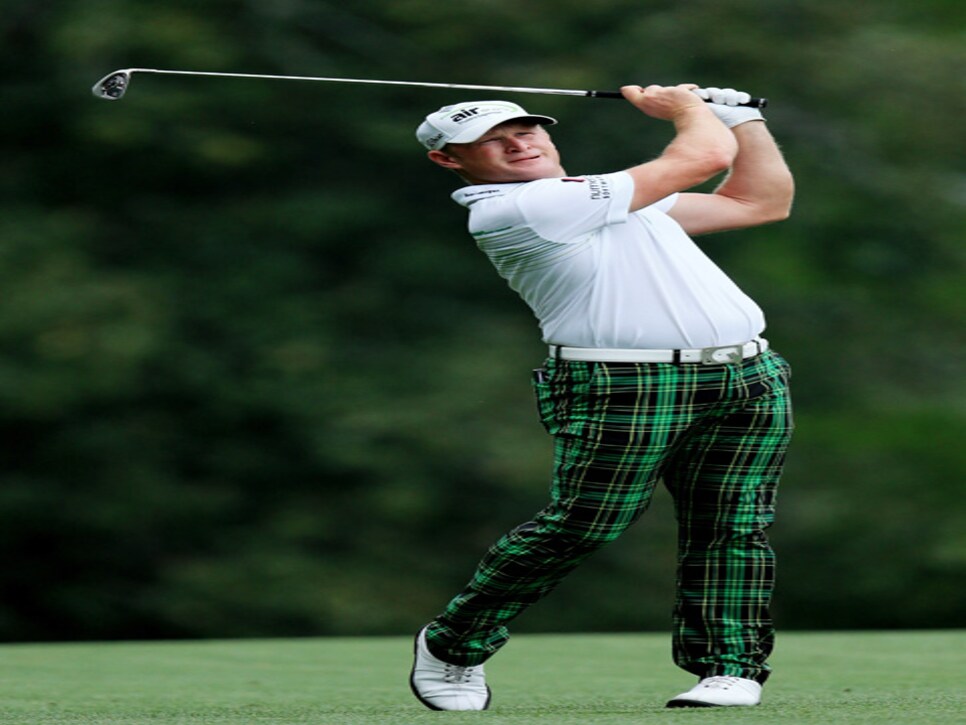 Galvin Green has a designer, Mats Lundqvist, who has a great feel for pattern and these green plaid trousers really make a great statement... and the hole in one doesn't hurt either.