The Loop
Stricker thinking about cutting schedule even more
JOHNS CREEK, Ga. -- Despite cutting back on his schedule this year, Steve Stricker is the highest-ranked American in the world rankings at No. 5. The formula is working so well -- and he's enjoying being home so much -- that he's considering cutting back further to his tournament schedule in 2012.
"There's nothing like being at home; we all want to be home more, and with kids and such I can see myself playing less next year," Stricker, 44, said Wednesday at Atlanta AC on the eve of the 93rd PGA Championship. "I've been at this now for 18 years, 22 if you count the mini tours. That's a long time. So I will probably cut back a bit more. I can work on my game at home, and I can be fresh and ready to go when I do go play, and I will want to be there."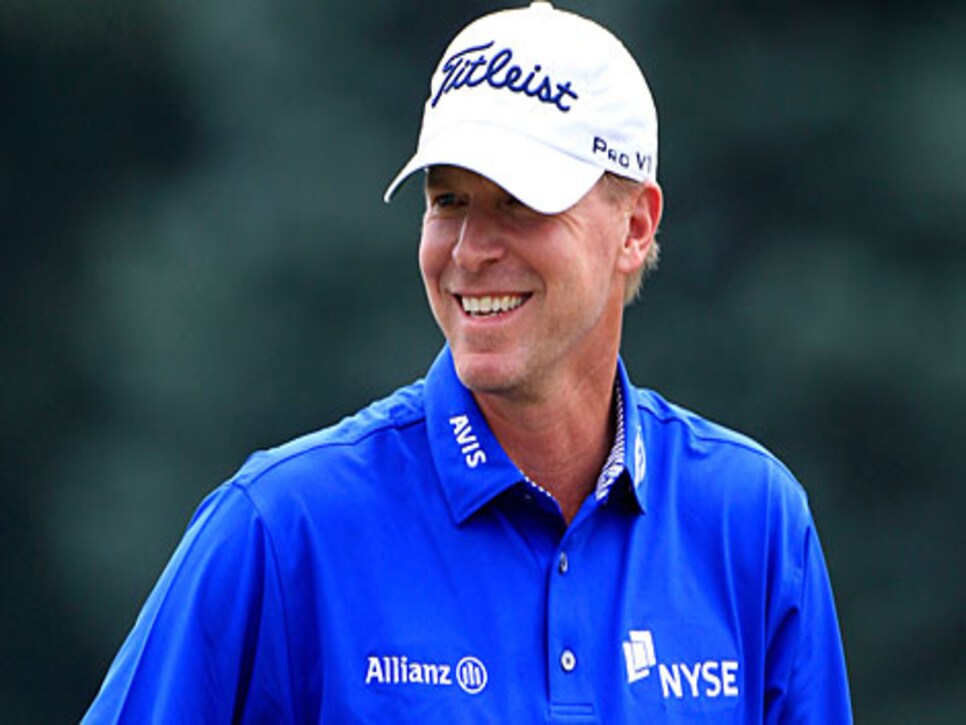 Photo by Sam Greenwood/Getty Images
Stricker, whose best PGA finish was runner-up in 1998, has won 11 PGA Tour titles, including two this year, at the Memorial and John Deere Classic. The Wisconsin native won the latter for the third year in a row. He has played in 14 events heading into the year's final major, which is the same as last year. In 2009, the PGA was his 18th start of the year.
He is a shoo-in for the Presidents Cup team in November in Australia. Points, based on tour earnings, are double next year for U.S. Ryder Cup team qualification.
With three top-20 finishes in the first three majors of 2011 to go with his two victories, Stricker is among the favorites this week. He is considered one of the game's best who is without a major on his resume, a fact that actually made him smile.
"It's a nice distinction to have, I guess, that they think that you're good enough to win a major, but still, you haven't won a major," Stricker said. "I try not to worry about any of that stuff, I really don't. And I just try to go out and play and do the best I can and hopefully get an opportunity to try to win one coming down the last few holes."
Follow on Twitter: [@DaveShedloski
](http://twitter.com/DaveShedloski)