News
Steve Stricker's imminent victory eludes him, loses to Tom Lehman at the Tucson Conquistadores Classic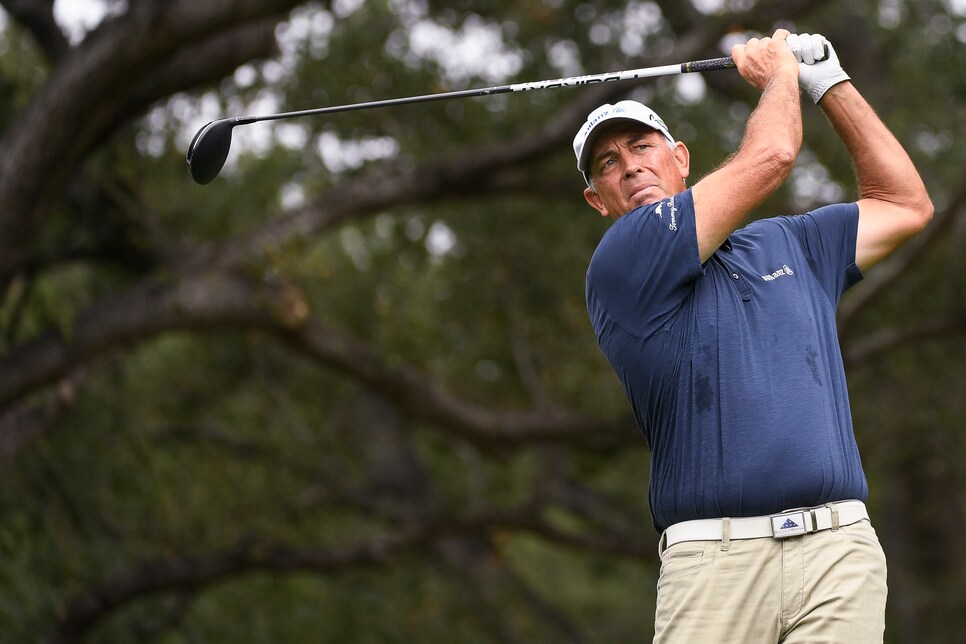 His PGA Tour Champions debut was unfolding the way it was scripted for Steve Stricker, for whom victory was a formality, at least until the happy ending was rewritten late on Sunday.
Stricker had the inherent advantage of being the youngest player on a tour where skills tend to erode quickly. He remains competitive on the PGA Tour, as his World Ranking, 108th, suggests. He shot 63 on Saturday to open a three-stroke lead and led by two with three holes to play on Sunday.
That he lost the Tucson Conquistadores Classic by one was the more remarkable of two unexpected conclusions at the Omni Tucson National Resort. The other was that Tom Lehman, 58, in only his second start since undergoing elbow surgery in November, prevailed by shooting a seven-under par 66 to Stricker's three-under 70.
Stricker was largely responsible for the reversal of fortunes. He squandered the two-stroke advantage at the par-3 16th by hitting his tee shot 50-feet short of the pin. Three putts later, he had a bogey, while Lehman made a 20-footer for birdie.
They were tied when they came to the difficult 18th hole, dogleg right, with water on both sides framing the fairway. After Lehman hit driver down the middle, Stricker chose 3-wood and hit his ball through the fairway and into the pond on the left.
The penalty stroke proved the difference, as Stricker made bogey, while Lehman made a stress-free two-putt par to win for the the 10th time in his PGA Tour Champions career.
"I knew I had to make some birdies," Lehman said about the two-stroke deficit he faced with three to play. "Steve is such a great player. I didn't know he was so far short on 16. I thought he had a 20, 25-footer, so I thought I had to get it up there close. I hit a beautiful 6-iron right at it, below the hole, where I had a makable putt. Eighteen, he got unlucky. I thought he hit a really good 3-wood and it went through the fairway and gave me an opening."
The consolation prize for Stricker is the deja vu he experienced and how his career played out the first time he finished second on the same course. He went on to enjoy a long, lucrative career that includes 12 victories and more than $42 million in earnings.
No doubt, there are better days ahead once more.