Travel
Streamsong reveals plans for a fourth course to be built by Coore and Crenshaw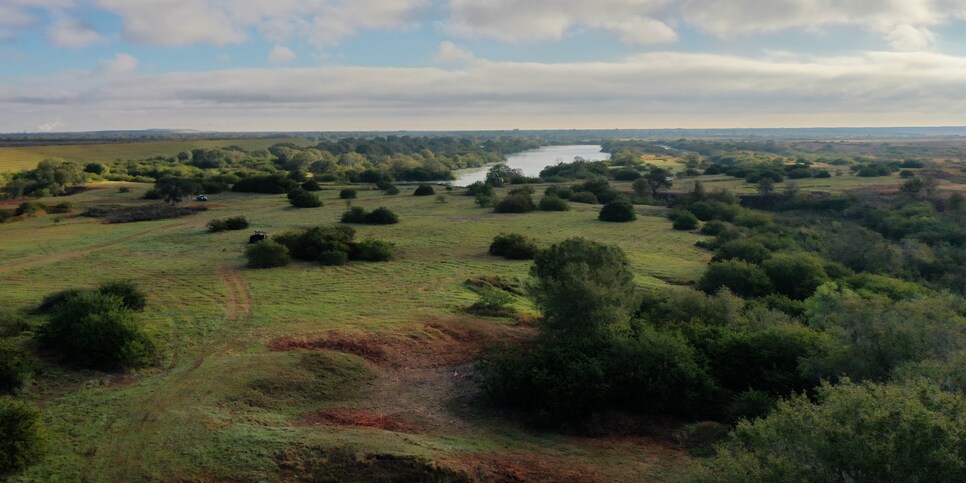 The dramatic, reclaimed phosphate-mining land in Polk County, Fla., continues to net unique creations for golf. A decade after the opening of Streamsong Resort's first two courses, the resort announced plans on Wednesday for a fourth 18-hole course. It will be a shorter course and the second layout at the resort designed by Bill Coore and Ben Crenshaw. (Coore and Crenshaw previously designed Streamsong's Red course.) The to-be-named layout will feature six- and 12-hole loops, along with a large, four-acre putting course (about double the size of the existing Gauntlet putting course).
With holes planned to range from 70 yards to 300 yards and no concept of par and a lack of tee markers, this new course will be the perfect walk with a first tee just steps outside the resort's Lodge.
"Comprised of moss-draped oaks, lakes and sand-based landforms, the site for the short course is dramatically gifted for golf; and although smaller in scale and different in character from the Blue, Black and Red Courses, we believe the site has the potential to complement the amazing golf experiences that have made Streamsong one of our nation's most highly acclaimed golf destinations," Coore said in a press release.
A phone conversation Coore had with Crenshaw after originally seeing the sites of the now Red and Blue courses comes to mind. After touring the land of the Mosaic Company—a company that has mined this land since the late 1800s for the production of phosphate fertilizers—Coore called his design partner and said, "Ben, we're going to Florida."
And back to the Sunshine State they go. Timing has not been announced yet; Streamsong is holding a press conference on Wednesday at the PGA Merchandise Show in Orlando to announce the news. Resort officials also say a routing has not been agreed upon yet.
Watch Golf Digest's latest "Every Hole At" course videos below:
It's also fitting that Streamsong is announcing this innovative routing, as the resort was one of the first major facilities in the United States to offer six- and 12-hole loops in 2014.
Now Streamsong has doubled down on its nontraditional offerings with an entire course meant to be played in shorter loops—or just a shorter amount of time.
"We are thrilled to work with Bill and Ben on this new short course, and we are equally thrilled that Streamsong's unprecedented success in 2021 allows us to fund the project with cash generated by the resort," said Ben Pratt, Mosaic senior vice president of government and public affairs.
Officials are finalizing a routing with Coore and Crenshaw, and at current, Pratt said a rough yardage for the 18 holes might be about 3,500 yards.
Here are some photos Streamsong shared of the land where its new short course will be built: