FIRE PIT COLLECTIVE
Streamsong sells for $160 million
Editor's Note: This article first appeared in Fire Pit Collective, a Golf Digest content partner.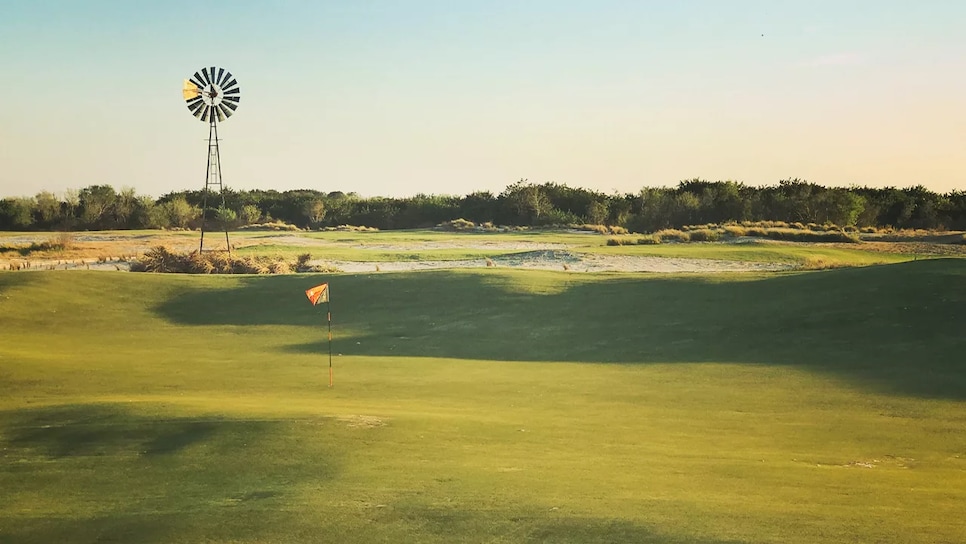 As top-tier golf resorts in America continue to expand their portfolio of courses—Pinehurst, Bandon Dunes, Sand Valley, the Cabots and more—Streamsong in Florida has just been sold.
The Fire Pit Collective has learned that Mosaic, a fertilizer company that owns 300,000 acres of Florida land that is being used for phosphate mining, has sold the golf development to a group of investors who recently bought into Kemper Sports, the Chicago-based golf course and hospitality management company that was founded in 1978.
The sale price for Streamsong is $160 million and includes three 18-hole courses, multiple practice areas, a 228-room hotel, an outdoor pool, tennis courts, world-class bass fishing spots, a shooting range, spa, several restaurants, clubhouses and bars.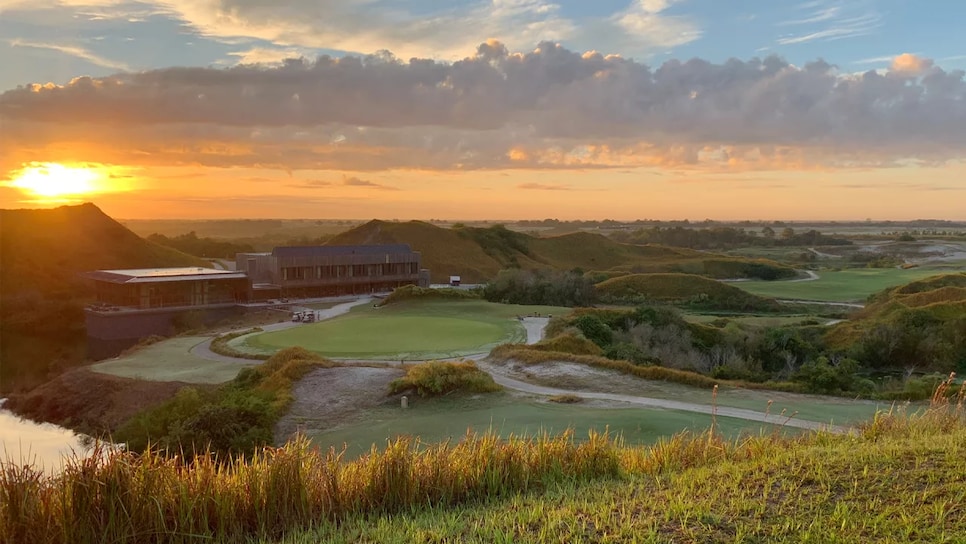 A vision of Rich Mack, the former CFO of Mosaic, Streamsong opened in 2012 with two courses, a Bill Coore and Ben Crenshaw design (Red Course), which neighbors and intertwines with a Tom Doak design (Blue Course). In 2017, Streamsong opened the Black Course, a Gil Hanse design, making it the only golf destination in the world that can claim courses by three of the most prominent modern, minimalist-era architects. Streamsong now ranks alongside Pinehurst as the premier multi-course golf destination in the South, and in the winter months it stands alone. Later this year, Streamsong will add a short course by Coore and Crenshaw.
Kemper Sports has managed Streamsong from the beginning. When the resort went up for sale the other bidders on the property included Troon, Kemper's main competitor in the business of owning and managing golf courses and destinations. Kemper owns roughly 15 percent of the 130 courses it manages and has been associated with many of the most important developments of the last quarter-century: managing Bandon Dunes since its inception; developing strategy for Cabot Links and Cabot Cliffs in Inverness, Nova Scotia; and consulting on the development of Sand Valley in Wisconsin and Big Cedar Lodge in Branson, Mo. Kemper has always called the Glen Club in the suburbs of Chicago its home base for golf but by adding Streamsong and all that comes with it, Kemper now has a top-tier property and takes its business to another level.
"It's crazy how fast Kemper's business can grow with this kind of money behind it," said one source close to the deal. The "money" is mostly coming from the Fertitta brothers, Lorenzo and Frank, who bought UFC for $2 million in 2001 and sold it in 2016 for $4 billion. According to Forbes, the Fertittas sold their remaining stakes in UFC in 2017 at a $5 billion valuation. They bought into Kemper Sports in May 2022.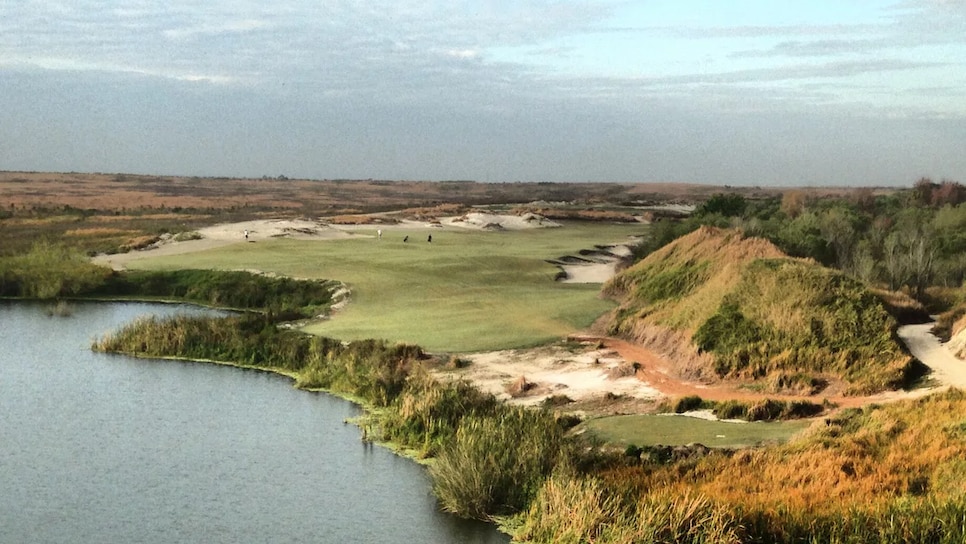 "What seems obvious to me," said another source, "is that Mosaic will still need to be involved. What Kemper is buying is 7,000 of the 16,000 acres that Mosaic originally designated as the golf development. Only 2,500 acres of that has been used so far. But all of it is surrounded by Mosaic land."
In addition to "the Chain," the new short course, there are plans for new golf villas, which are long overdue considering the buddies-trip clientele that frequents Streamsong. The additional lodging seems targeted for the land neighboring the Black Course, on what is now used for "The Roundabout," a few extra holes that have never quite fit into resort's ecosystem. And no one would be surprised if a fourth 18-hole course is on the horizon.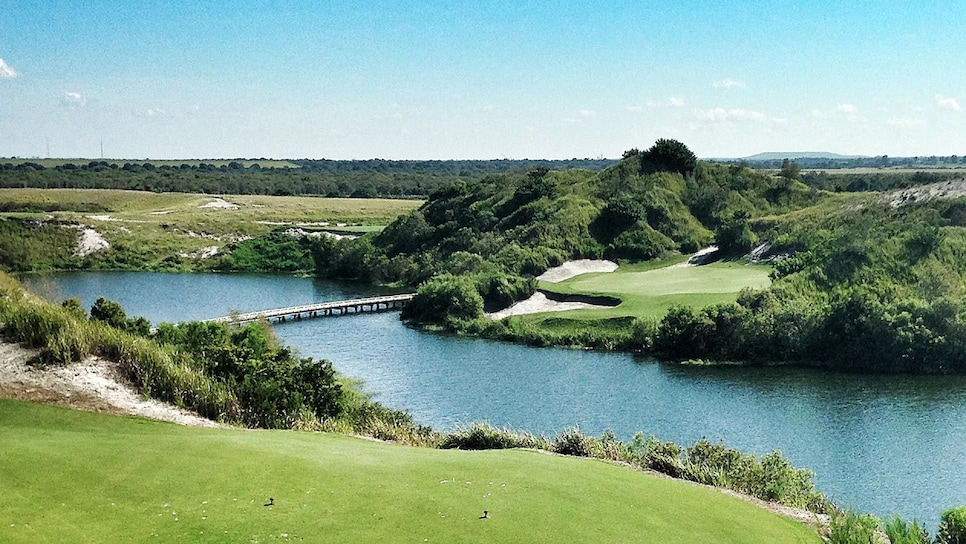 Since the 1960s, the purified sand—washed of natural minerals—has been moved around by Mosaic and then blown about by the natural elements of central Florida, which is why the wind-swept dunes made for such great golf courses; all three at Streamsong are ranked in the top 34 of Golf Digest's list of America's 100 Greatest Public Courses. But one insider points out that there isn't a lot of that type of sand left to work with. "Which isn't to say they can't still build good golf courses," said the source, "but chances are it'll be on hard-ass clay and they'll need to manufacture it."
Five years ago, when Streamsong first looked into selling the property, some potential buyers passed on a sale price of $90 million. Troon's most recent bid was $130 million. Asked if paying $160 million for Streamsong is a good deal, the source replied, "Yes. Especially if it's properly managed."