Driving
Strategy For Tough Openers: Avoid Stumbling Out Of The Blocks
You won't find many opening holes that are overly difficult at the golf courses I design. I like to see golfers get off to a decent start. I sure never liked it when I ruined my day on the first hole. Plenty of time for that later in the round!
On the first—and to some degree all the early holes—everyone has a slightly greater chance of making a poor swing. There are nerves, and you're simply not yet in the rhythm of the round. That's why I always began conservatively.
When you're starting on a difficult par 4—and No. 1 at Birkdale is a classic example—the bulk of the trouble is often in play on the drive. If you're going to make one swing that's less than perfect, it's better to do it on the second shot. Do whatever you can to put the tee ball in the fairway, and then you'll be off and running. —with Max Adler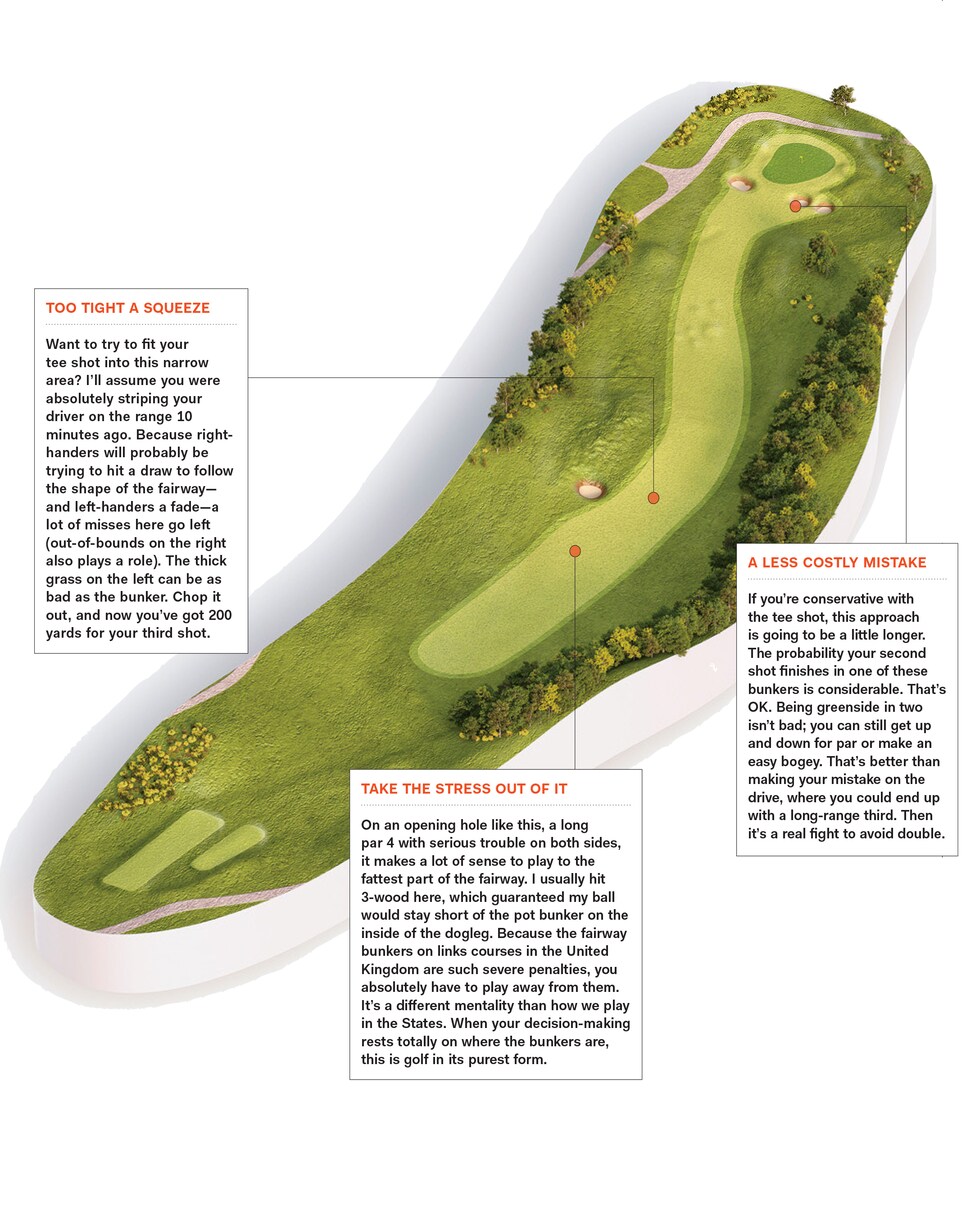 Illustration by Chris O'Riley
ON THE ROAD TO RECOVERY
A memorably terrible start was at the 1970 Dow Jones Invitational, played at Upper Montclair Country Club in Clifton, N.J. I opened with three bogeys, and on the fourth hole, I found myself against a tree and hitting the shot left-handed. Somehow, I blitzed the rest of the course and shot 65. It feels great to come back from early mistakes, but I prefer a smart start with less stress.