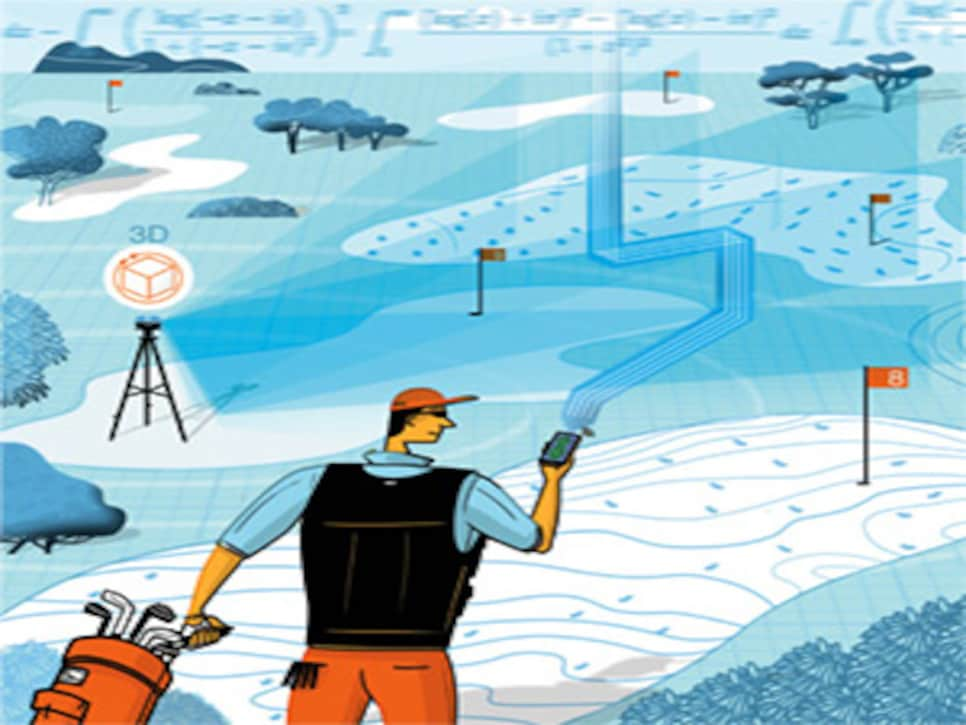 In an era when smart-phones can tell you everything from the weather at a golf course in Nepal to how many inches you come over the top on your downswing, maybe we should have seen this coming. There's now an app that reads greens.
StrackaLine, which started as a company specializing in yardage books, has unveiled its weapon in the war on missed putts. Jim Stracka and his son, Chase, measure courses by placing a laser in the middle of a green and rotating it 360 degrees to record its undulations. The data is fed into a computer and converted into images showing the green's slopes. The images are stored in a database that golfers can access if they get the app and pay for a subscription. Prices range from $4 (one week) to $20 (one year).
Golfers can't use the app during tournament rounds or rounds that are posted for handicap purposes (Rule 14-3). Still, players have been registering at a steady pace, Jim says, and he expects business to boom once more greens are added to the database. StrackaLine has analyzed the greens at 400 courses and plans to map 600 more by the end of 2015, including every course in the Myrtle Beach area. StrackaLine charges courses $3,500 to have their greens mapped and provides, among other things, software to help them oversee the app and better manage their greens (where to water, how often to water, and where to place the pins).
"The lasers we use see everything," Stracka said. "If there's one thing you can count on, it's that there's almost always more break than what meets the eye."