The Loop
Storm topples tree in 18th fairway at Pebble Beach
One of the two cypress trees in the landing area of the 18th fairway at Pebble Beach Golf Links was toppled Thursday by strong winds that were a part of what the National Weather Service predicted would be one of Northern California's strongest storms in years.
The photo below, a screenshot taken during the storm from Pebble Beach's Live Cam looking down the 18th fairway, shows the downed tree in the upper left-hand corner.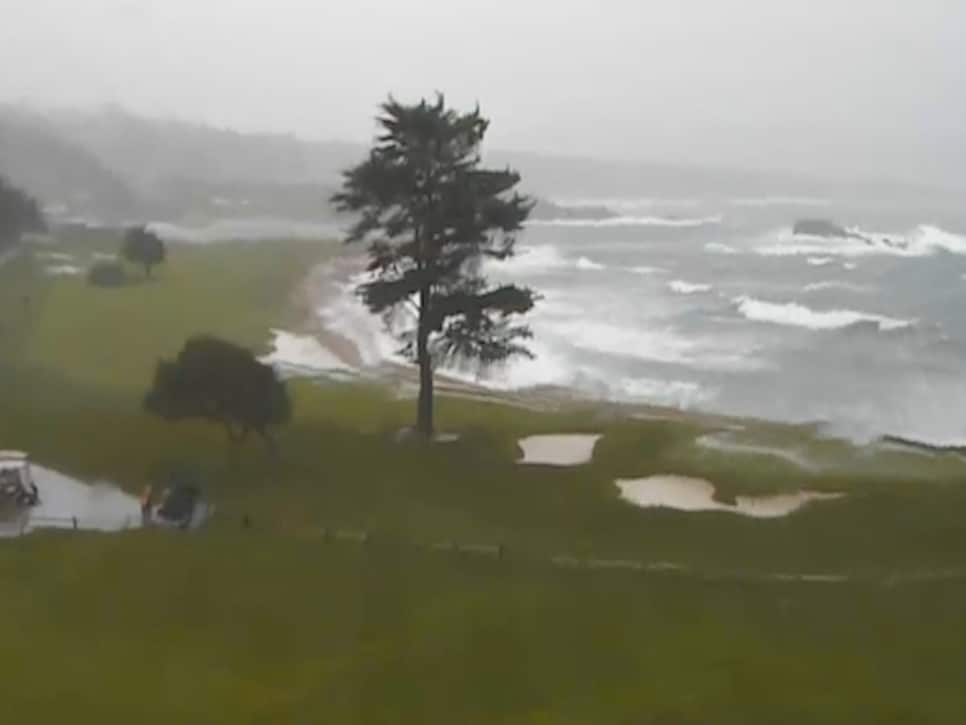 "I was standing on the 18th tee and conservatively the wind was blowing at least 40 miles an hour," Ron Read, a long-time USGA official who lives in the area, said Thursday. Read said he returned to the tee later in the morning and took a picture looking down the fairway and did not notice the downed tree until examining the photo later.
"I was just talking to Robert Trent Jones [Jr.] and said this reminds of 1967," Read said. "I was a marshal on the sixth green at Pebble Beach [for the Bing Crosby National Pro-Am]. This was very similar to that. I remember Jack Nicklaus said he hit a 3-iron on the seventh hole. That's what it reminded me of."
The cypress trees were planted there in 2004 to replace two diseased pine trees.