Approach Shots
Stop getting trapped in the sand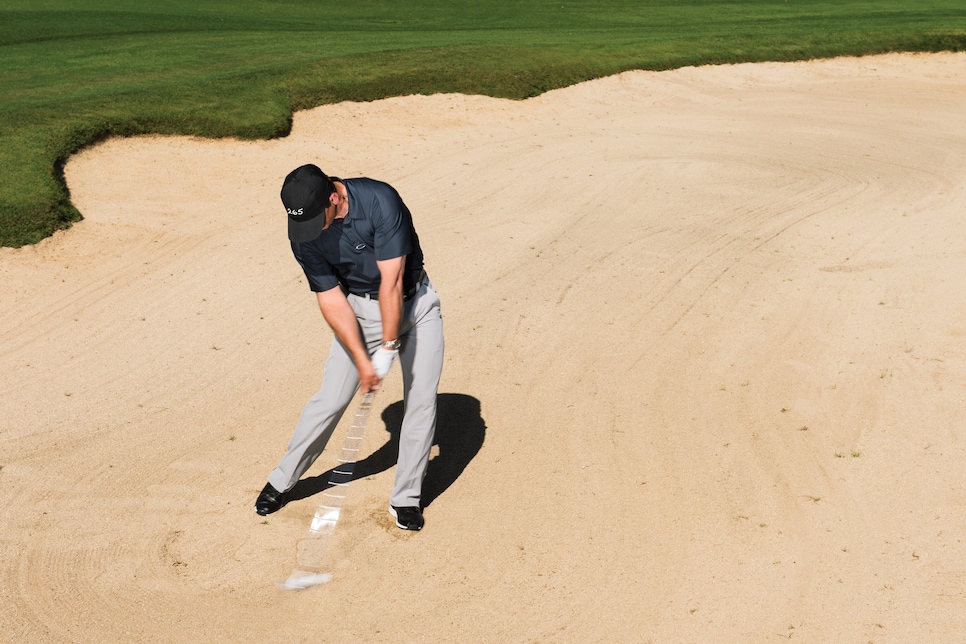 Plenty of advice for the middle-handicapper starts with "Don't try to do too much."
It's certainly easy to default to the conservative play when the shots actually count. But when you have a good lie in a fairway bunker and no tall lip to contend with, you don't have to play defense and blast out to the fairway.
With a good setup and a few mechanical tweaks, you can take aim for the green and keep a par in mind.
"Bad fairway bunker shots happen primarily for two reasons -- a faulty setup and fear," says Golf Digest Best Young Teacher Shaun Webb, who is based at the David Toms 265 Academy in Shreveport, La. Instead of making a tentative scoop at the ball, get your fundamentals right and make a confident swing.
Set your feet just wider than shoulder length apart -- which promotes stability -- and set the ball an inch or two back of center in your stance. This helps you hit the ball first, not the sand. Take one more club than normal for the shot, and choke up on the handle a half inch.
"Make a controlled, three-quarter swing and keep your feet quiet," says Webb. "Focus on making a crisp, downward strike." There's no need to scoop the ball out. The loft will do the work.
The result? There's almost nothing better than seeing the look on your opponent's face when you hit the green from what looked like punch-out jail.