Equipment
Stix Golf thinks clubs need to get simpler for broader appeal—hence its $800 12-piece set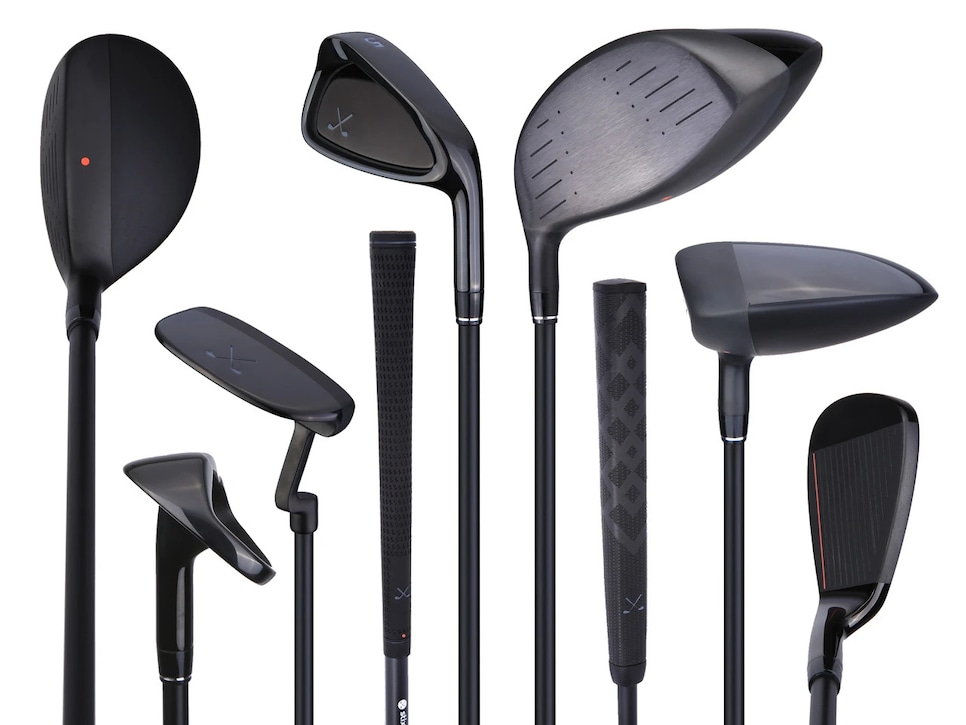 At Stix Golf, which is trying to establish a place in the business by selling complete 12-piece sets of clubs direct to consumers for little more than the price of some high-end drivers, it's not that they don't believe in golf's latest technological advancements. It's just that, as co-founder and CEO Gabe Coyne bluntly explains, "the average golfer, the 100-shooter—which is a very broad audience—won't notice much of a difference. You can do just fine with a base level of technology."
It is of course an odd mix of chutzpah, borderline blasphemy and even commercial suicide for anybody selling golf clubs today to not extoll the latest technological advancements. Upgraded performance through new clubs has been a fundamental part of golf nearly from its inception.
But Coyne says that search for the latest and greatest club technology is just too complicated today for many average and new golfers, and too expensive. That said, he isn't saying his clubs aren't an improvement over what's out there. He is speaking of the company's black clubheads with black shafts and black grips aesthetic.
"We just think the designs in the golf industry today are just so noisy and sci-fi, and that's another thing that just doesn't appeal to a certain demographic," he said. "We're just saying let's strip away all the noise and produce something simpler."
As for the technology piece, the Stix Golf approach seems to be that for most golfers, "good enough" technology is more than good enough.
"I bet there's a lot of golfers like me out there who don't believe that another thousand dollars is going to significantly improve my game," he said. "I just want a nice looking set of good hardware that I can go play with and feel good playing with. I don't expect it to make me a ton better."
From a technical standpoint, it is more than fair to say Stix clubs do not tout that they break new ground in shape, materials, forgiveness, manufacturing complexity or probably any mass property measurement that could be calculated. Still, Coyne says the Stix clubs are coming from manufacturing operations in Asia "that have been making clubs for decades."
The irons are traditional single-piece cast steel with a cavity back, the fairway woods and hybrids are steel and the driver is titanium. The putter is a plumber's neck half mallet. The full set includes a 10.5-degree driver, two fairway woods (3- and 5-wood), a 4-hybrid, six irons (5-iron through pitching wedge, graphite shafts), a sand wedge and a putter. Total price is $800, although the iron set can be purchased separately for $400, the driver for $250, the fairway wood and hybrid for $200 each, and the putter for $150. It is one size fits all with graphite shafts, and all the clubs are only available through the company's website. Coyne says the first run has sold out and clubs are expected to be available again in November.
Coyne cites Harry's Razors and Dollar Shave Club as the Stix Golf model as companies that offer a lower-priced alternative to established names. He puts the Stix set as occupying a space between the discount box sets at sporting goods stores and the $3,000 that could be spent to buy a full set of premium clubs. Of course, with the thriving used club market today and other options like Tour Edge's just announced Hot Launch 521 series, there are other price categories than those extremes.
Also, it remains true that the golf club purchasing landscape is more tech driven than it ever has been, however. While it is incredibly easy to buy any club you want with a couple of clicks, it is in many cases more expected that buying clubs is best done through a data-driven process of fitting. Golf Datatech's semi-annual research of "serious" golfers (those who play 16 or more rounds a year) showed that 86 percent plan to be fit on a launch monitor for their next set of clubs.
But then that isn't necessarily the audience Stix is targeting.
"I guess the question is, 'Is this a portion of the already existing club buying market or is this an expanded market that we're activating?'" he said. "We're definitely not going to make any sort of claims that we're going to compete with Callaway and TaylorMade and these companies that have these massive R&D departments that are so far along in everything that they're doing. But we feel there's a very large number of golfers that are willing to buy a less expensive product that will perform comparable and look better than anything else they have."
Coyne also clearly thinks golf's rise during the coronavirus pandemic has presented an opportunity for his company. Data from the National Golf Foundation suggests that the number of new golfers coming to the game this year and the number of lapsed golfers returning could be 20 percent higher than in the past. Coyne sees that new golfer and that returning golfer very much as himself. The software developer turned CEO came back to the game not that long ago and started searching for new clubs.
"The truth is I went shopping for golf clubs and couldn't find anything I liked," he said. "So I started a company instead."