The Loop
Stingers: Sick of weak fields? Give the LPGA a try
To be diplomatic, let's just say the fields for the last two tour stops in Hilton Head and San Antonio have been...well, less than spectacular. Or we can choose to dispense with the diplomacy: The fields have stunk. The PGA Tour has gone from the Bubba show on Broadway to dinner theater in New Haven. All the momentum generated by a uniquely talented and colorful Masters champion is gone. It's akin to the NFL staging exhibition games after the Super Bowl.
There is, however, a remedy for this huge dip in drama. It's called the LPGA Tour, and it's worth a very serious look, both this week, and for the rest of 2012.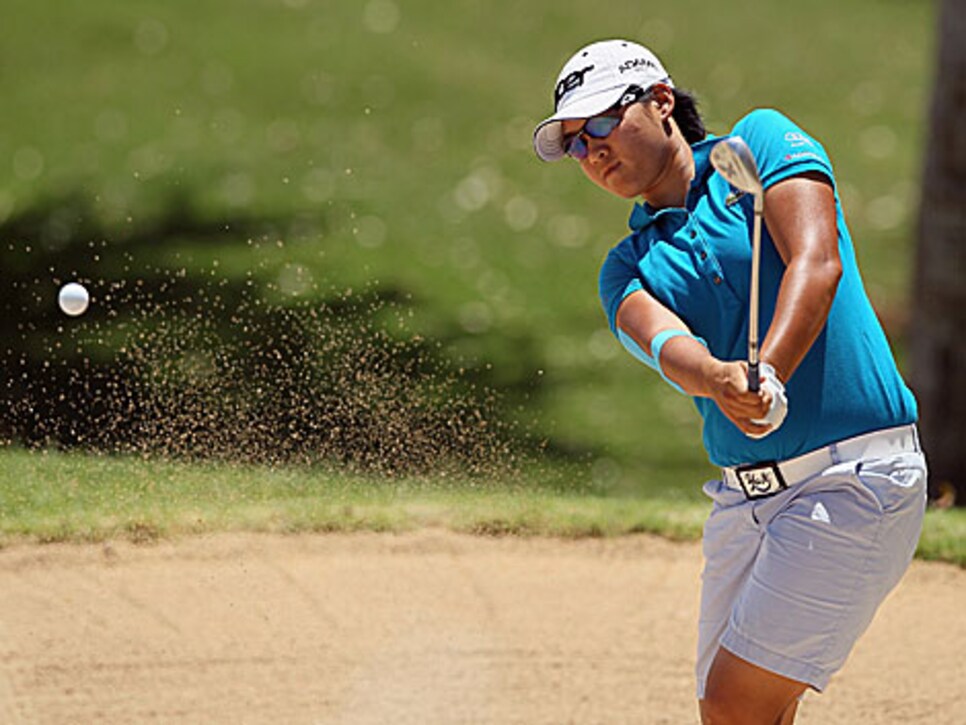 Yani Tseng deserves more attention for her accomplishments. (Photo: Getty Images)
For starters, it features the best player in the world, Yani Tseng. She isn't receiving anywhere near the attention that she deserves, and it's because she's from Taiwan. If this were an American woman putting up these kinds of numbers, there'd be no end to the adulation. Tseng, only 23, has a real chance to break all the records.
And what about all those Americans? Will Michelle Wie finally live up to her potential? Will Paula Creamer get her game back on track? Then, of course, there is the story of the phenom, 17-year-old Lexi Thompson: Will Lexi continue to develop, giving the tour the boost it's needed since the retirements of Annika Sorenstam and Lorena Ochoa?
That's not all. I am still haunted -- imagine how she feels! -- by the one-foot putt I.K. Kim missed in Palm Springs. I don't know about you, but the next time she's in contention, I'll be screaming for her to win.
The tour stops in Mobile, Alabama this week. Lexi will be there and so will Stacy Lewis, Natalie Gulbis and Suzann Pettersen. It sure beats dinner theater in New Haven.