The Loop
Still light left for Jason Day heading into U.S. Open final round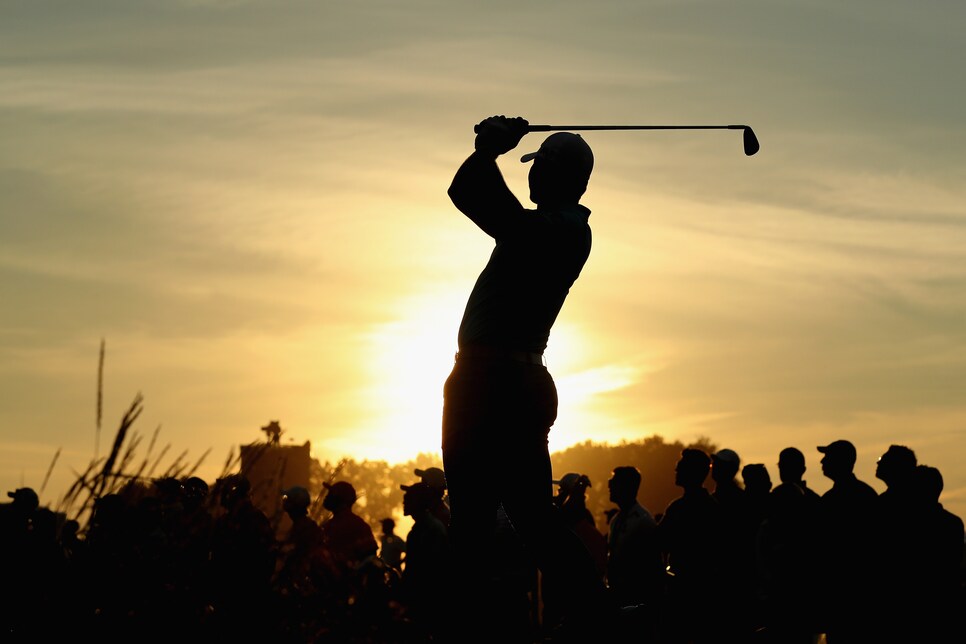 OAKMONT, Pa. -- There was a time when Jason Day was Shane Lowry, or Andrew Landry, or Lee Westwood, or Sergio Garcia, or Dustin Johnson, or Brandon Grace, or Scott Piercy.
In other words: Without a major.
Among the names ahead of the No. 1 player in the world heading into Sunday of the 116th U.S. Open, exactly zero have ever hoisted one of golf's four biggest trophies.
Day, who shot a four-under 66 that included four birdies and an eagle in Saturday's third round to move into a tie for eighth and get within six of the lead, doesn't have to dig too deep to remember his. It was last August at the PGA Championship.
Some of the players standing in the way of another big trophy for the 28-year-old Aussie have never even won on the PGA Tour (Landry) while others (Westwood, Garcia and Johnson) have a long history of epic meltdowns and near misses on golf's biggest stage.
At the 2010 Masters, Westwood led by one over Phil Mickelson going into the final round only to shoot 71 to Mickelson's 67. Two years later at Augusta National, Westwood tied for third, two strokes behind Bubba Watson and Louis Oosthuizen in what was the seventh time in his career that he finished in the top three of a major without winning one.
At the 2007 Open Championship at Carnoustie, Garcia led by as many as four early in the final round before three bogeys in a four-hole stretch and another on the last to fall into a playoff with Padraig Harrington that Garcia would eventually lose. Afterward, the Spaniard said he was playing against "more than the field," suggesting some sort of demons were at work. A year later at the PGA Championship, Garcia blew another final-day lead to Harrington and finished second.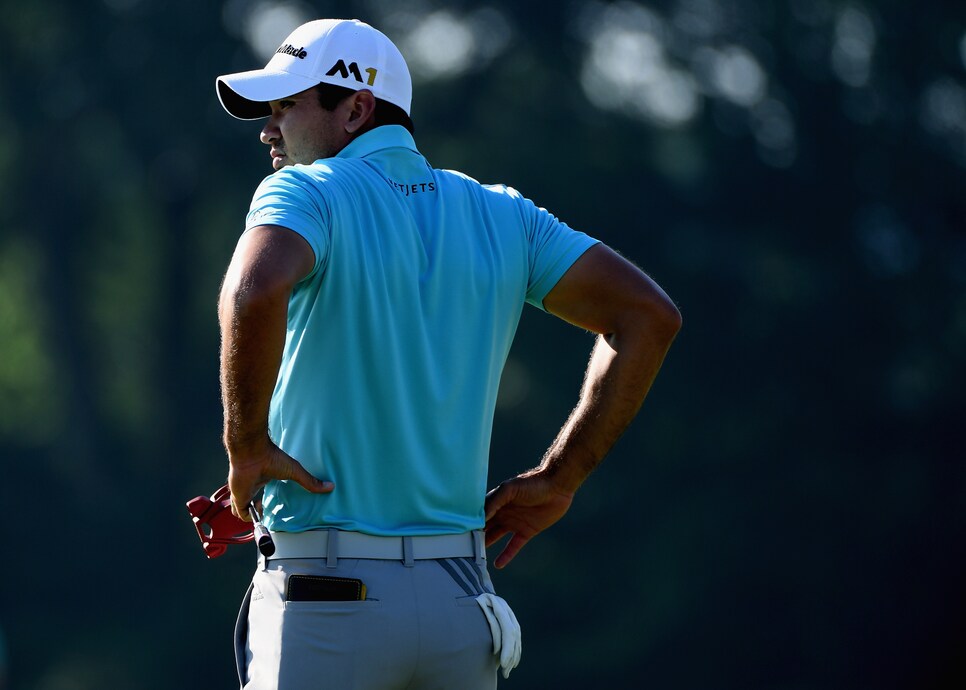 Johnson, meanwhile, has had four good chances to win a major. Leading by three going into the final round of the 2010 U.S. Open at Pebble Beach, he shot 82. Later that summer at the PGA Championship, he famously grounded his club in a bunker on the last hole at Whistling Straits, was hit with a two-stroke penalty and missed out on a playoff. At the 2011 Open Championship at Royal St. George's, Johnson was trailing by two on Sunday when he hit his second shot on the par-5 14th out of bounds. Then at last year's U.S. Open at Chambers Bay, he three-putted from 15 feet on the 72nd hole to lose by one to Jordan Spieth.
"Depends how they look at it," Day said of those standing between him and a second major title in the last three starts. "If they want to go out there and they think they're ready to win a major, then it's obviously going to be tougher because they're going to be focused and ready.
"It's good to have a major under my belt, but I'm just trying to win the tournament," Day continued. "That's all I want to do is try to win the tournament. I think I've given myself an opportunity getting there. We'll see how those guys go in the morning and hopefully, I'll be there."
That perhaps is the other advantage Day has over the others. He was able to finish his third round, doing so just before the horn sounded in the fading light Saturday at Oakmont. The aforementioned players ahead of him have anywhere from three to five holes remaining when the third round resumes at 7 a.m. ET on Sunday.
Day? He can sleep in. Instead of having to get up at 5 a.m. to get ready, he can wait until the afternoon once the final round is re-paired.
"That really does help a lot," Day said. "They're going to be waking up around 5, play the rest of their holes. It's going to be warm [Sunday] and then have to come back and play 18 holes in the afternoon.
"It wouldn't, or it shouldn't, but it may be a little bit tougher on those guys that have to come back and finish in the A.M."
And for Day, a little bit easier in what has already been a long and grueling week one of the toughest golf course in the world.