The Loop
Stewart Cink's tan line is bad. Really, REALLY bad...
Stewart Cink is a British Open champion. He's been credited with ushering in the Twitter age in golf. And now we can add the unofficial title of the game's worst tan line to his resume.
Thanks to Twitter user @BTtrey4 for posting the following picture of Cink from Day 1 at the Sony Open. Just be warned, it's not pretty: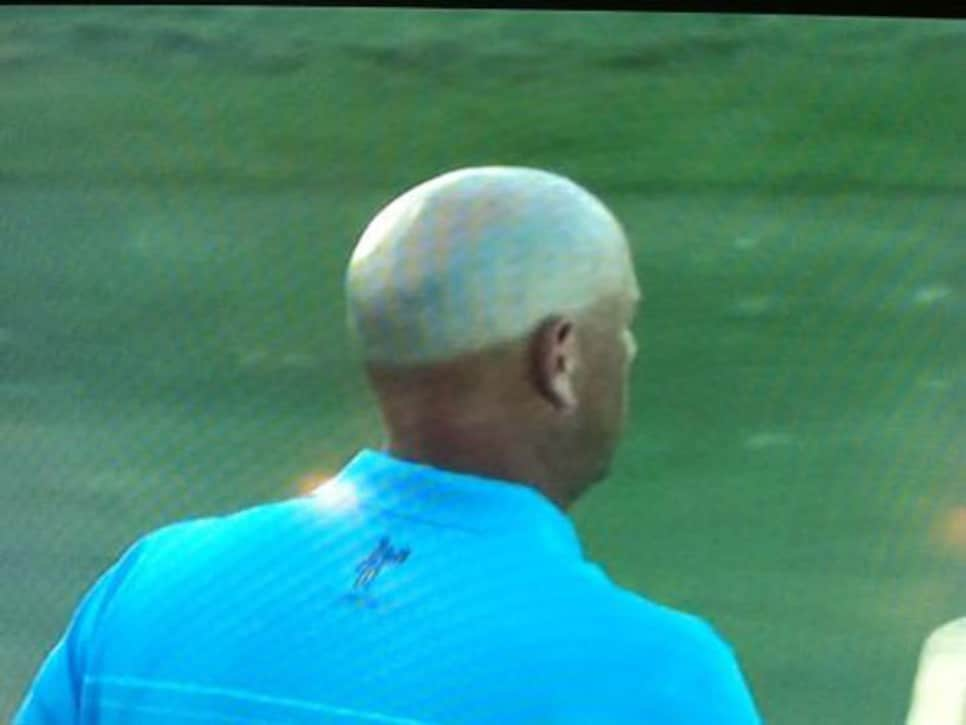 UPDATE: Cink took to Twitter Friday night and handled the ribbing well:
Apparently my glowing head has received some attention today. It's nice to be (in) the spotlight.
I was hoping to get off to a noteworthy start in 2014 but this isn't exactly what I was envisioning.
Well played, Stewart. Well played.