The Loop
Stewart Cink, taking cues from wife's cancer battle, in contention at Torrey Pines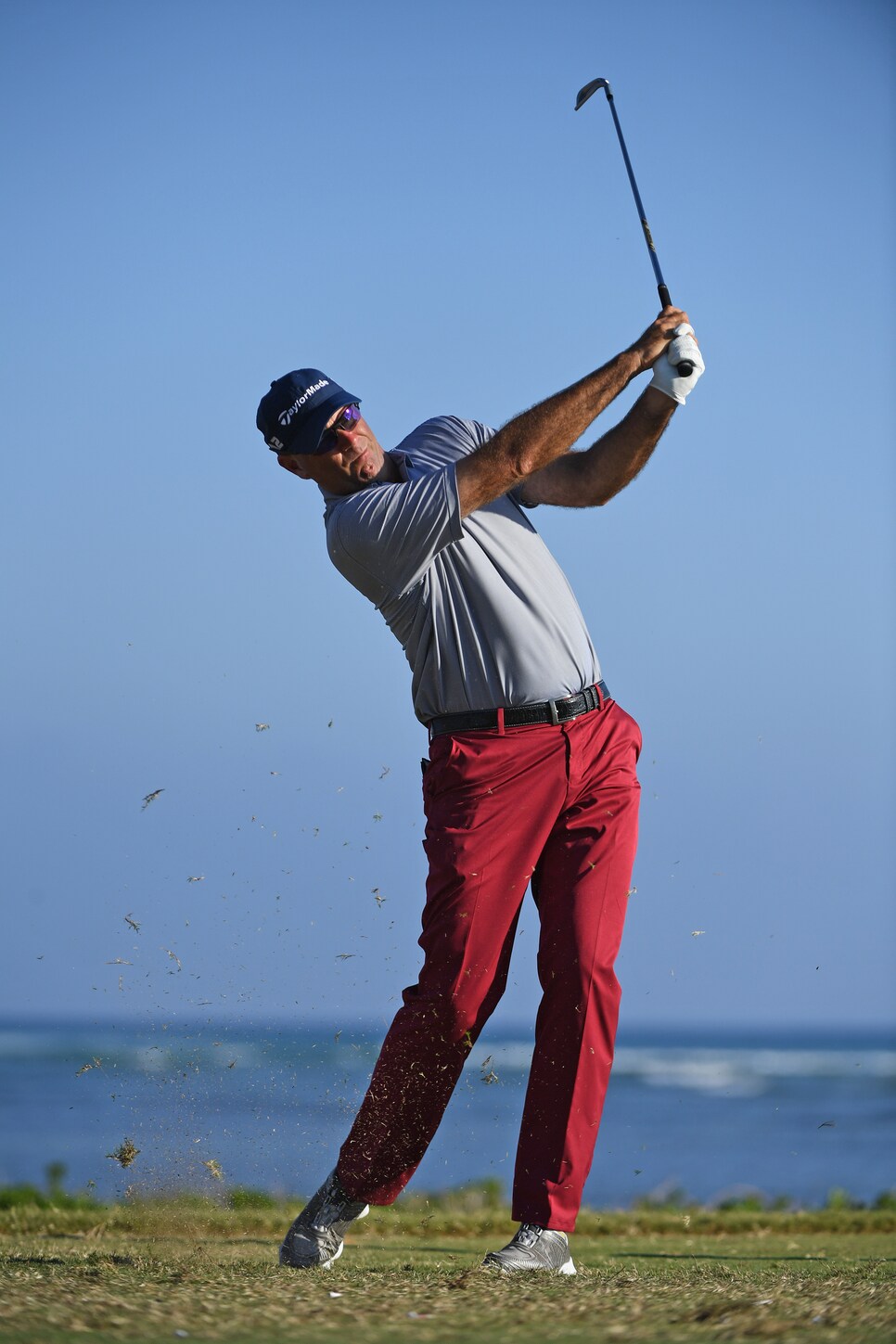 LA JOLLA, Calif. — Golf, were it scripted, would take an emerging story line involving Stewart Cink and immediately craft a happy ending for it here Sunday.
Cink's wife Lisa has been battling breast cancer for the better part of a year. Cink, meanwhile, has not won since his victory in the British Open in 2009.
On Sunday, Cink will start the final round of the Farmers Insurance Open on the South Course at Torrey Pines tied for fifth, but trailing leaders Patrick Rodgers and defending champion Brandt Snedeker by only two shots.
"You don't get a chance to do it that often," he said, "so I'm really looking forward to it."
It will provide Cink with an opportunity to test under Sunday pressure his premise, that Lisa's battle has helped him with his own struggles on the golf course.
"I've learned so much from Lisa about how to fight and do what it takes that I thought I could apply some of that to golf," Cink said following his round of three-under par 69 on Saturday. "She's really been valiant with her struggle and I figured if she can do that much and be that disciplined, when why can't I?
"It's a little different when we're talking about cancer versus golf, but still we're both seeking something that we're serious about. And so it's had a little bit of an effect on my golf, because I've been playing a little bit better and it's been more fun out here for me. I'd say that's been a very positive impact on my golf out here."
Cink, 43, has six career victories, but since his playoff win over Tom Watson in the Open at Turnberry, he hasn't even had a top three finish. But already this season, he has had three top-15 finishes in six starts.
"I'm just playing from a really good solid sense of peace right now," he said. "That may sound surprising because of what we've been through off the course, but our faith has has been tested and has been hardened and firmed up to the point where I feel like it's with me everywhere, and that includes the golf course."