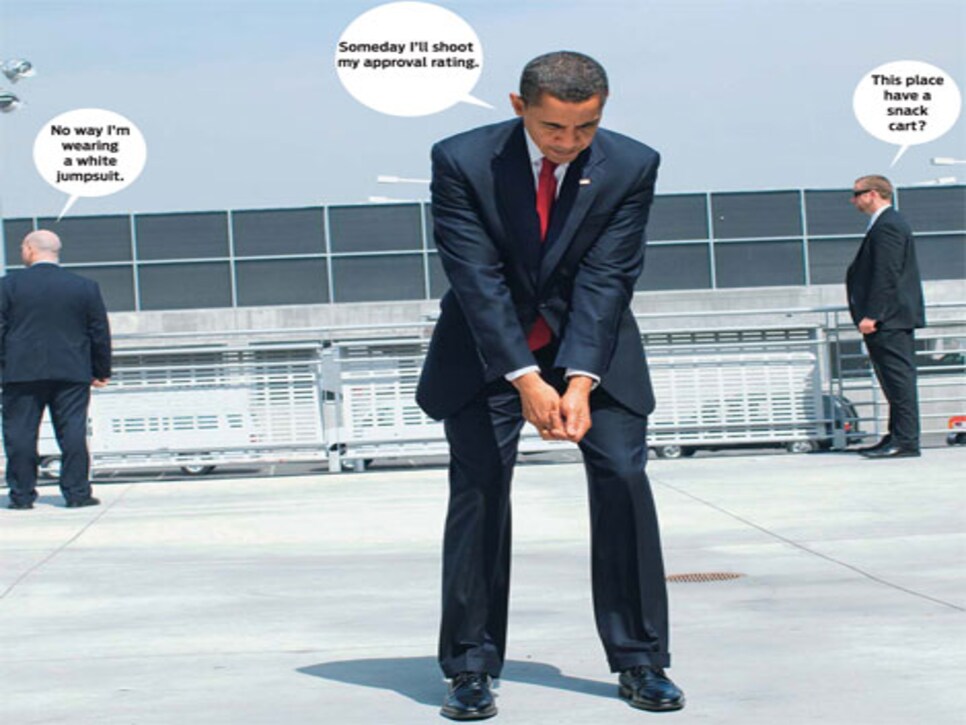 President Barack Obama practices his golf swing before an event at the Miguel Contreras Learning Complex March 19, 2009, in Los Angeles.
A great presidential address -- Lincoln's Gettysburg Address, Truman's Farewell Address, Kennedy's Inaugural Address -- has the power to inspire. And that is true, in its own way, of this presidential address, in which Barack Obama addresses an imaginary golf ball.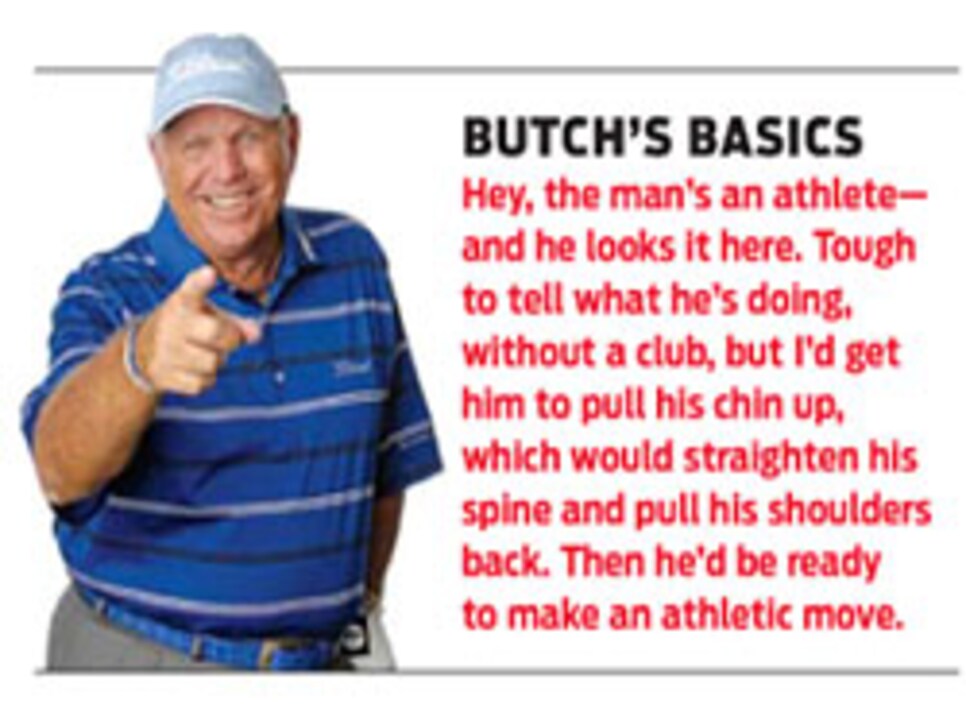 Any man who spends two years visiting swing states is entitled -- in an unguarded moment -- to visit the state of his swing. Even if that moment is not literally unguarded, given the brace of Secret Service marshals eyeing up a nonexistent gallery.
Still, when you're the most powerful man on the planet, and that planet has more depressions than a Titleist Pro V1, and pickup basketball is perceived as more populist, and your surname begins with OB, you'd be forgiven for keeping your practice swing as closeted as your clubs.
Which is why this silent, open-air address is so uplifting. (In the strictly metaphorical sense of "uplifting," for the president's head remains resolutely unlifted.)
The president likes golf. And golf seems to like the president. A year ago, if you heard Tiger Woods was at the Lincoln Memorial, you assumed it was a tournament in Nebraska. Not anymore. Golf has a powerful advocate inside the Beltway, giving hope to all of us in the Sansabeltway, we hacker citizens of Golf Nation.
The president called his second book The Audacity of Hope. And if the First Golfer looks overly formal, too buttoned-up, insufficiently unwound in his tee-box daydream, it's because he has felt, too, The Audacity of Bob Hope. "If you think golf is relaxing," the comedian and playing partner of countless presidents once said, "you're not playing it right."