The Loop
Steven Bowditch keeps sense of humor after disastrous four days at Doral
He admitted to losing his driving, but his sense of humor was intact at the end of four days that can only be described as disastrous.
"I found the course about two shots harder today," deadpanned Steven Bowditch after adding a final round of 84 to his earlier efforts of 81-80-80 in the WGC Cadillac Championship. "I think there were four-dozen balls in my locker at the start of the week and now I'm down to the last one."
The only man in the last 30 years to shoot over 80 in all four rounds of a PGA Tour event -- it all added up to a 37-over par total of 325 -- the burly Australian was commendably philosophical and made no attempt to excuse his poor play at the Trump National Doral.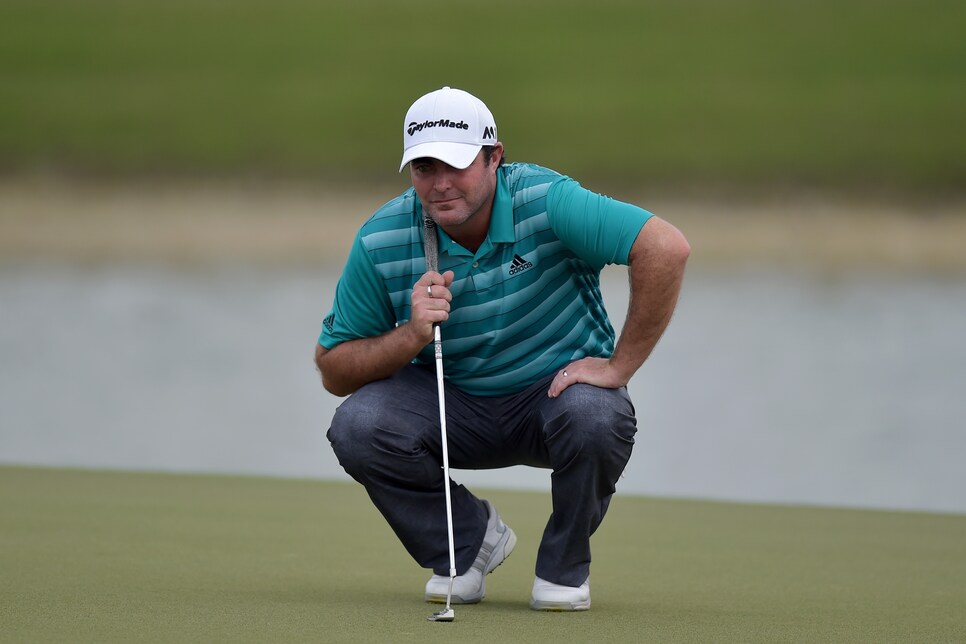 "It's just that type of course," he added. "It's the Blue Monster for a reason. I wasn't driving it the greatest and it's all over if you can't do that well here. In the first two rounds it was really just a few bad holes. I was 18-over for five holes.
"I just played badly. But it's just a game of golf. No one wants to play like that but it happens sometimes. I'll go out next week, go at it again and hopefully sort the driver out."
To his further credit, the International Presidents Cup player was always going to play all 72 holes, even though he spent the last two days touring the premises alone. His solo final round took him just under two hours and 15 minutes to complete.
"I never thought about withdrawing," he claimed. "I never gave up trying to hit good shots. But it was good practice for next week. There isn't a better place to work on your game than out there on a tough course in a tournament. There aren't many positives but at least I was out there trying.
"There are some tough pins out there today, as tough as I have seen in pro career. I expect some high scores today."