The Loop
Steve Williams wonders whether Lydia Ko 'hit panic button early' in caddie change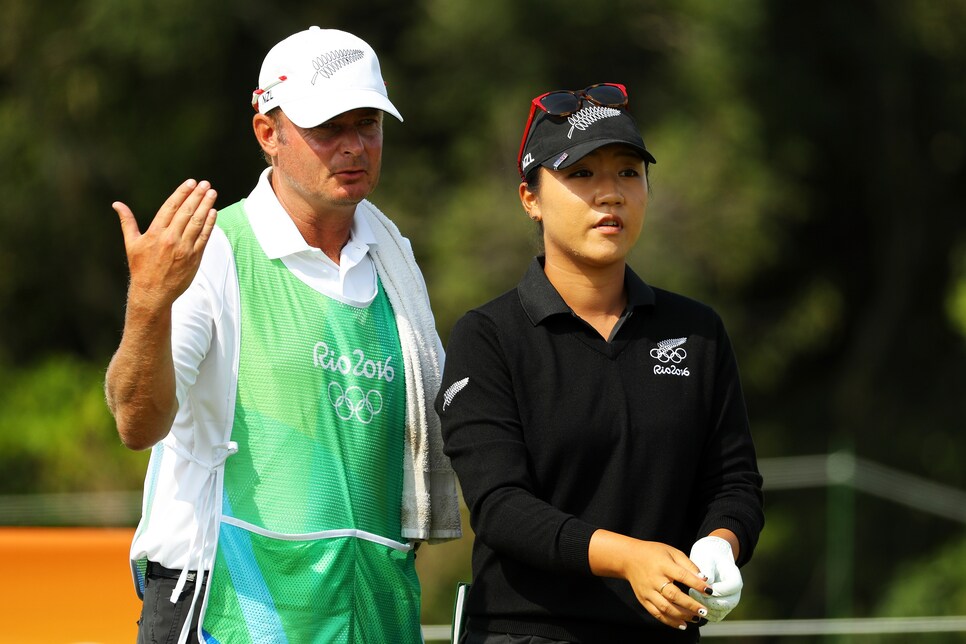 Is Lydia Ko in a slump? Assessing the season in its entirety, the answer is simple. No.
Ko, 19, leads the LPGA in earnings with $2,424,950, is first in the Rolex Rankings, in scoring average (69.58), in putting average (28.47) and top 10 finishes (62 percent), and is second in the Rolex Player of the Year.
Yet a slump, or at least a drop in form in recent weeks (gasp!, she hasn't won a tournament in three months), might have been the impetus behind her parting ways with her caddie Jason Hamilton, according to...Steve Williams?
Yes, that Steve Williams, Tiger Woods' former caddie.
"It's very surprising news," he told the New Zealand website Stuff. "This is the first form slump of any kind she's had as a professional - and it's only a slight form dip - and it doesn't seem like a reason to release her caddie. Maybe they've hit the panic button a bit early."
Williams went on to suggest that it might be that her parents, who are of Korean descent, influenced the decision.
"It's quite well documented that Korean players - and I know Lydia is a New Zealander - tend to have caddies for a short time. And the parents or caregivers of these young women have a lot more to do with the day-to-day decision-making compared to more experienced professionals."
Ko's last victory came in the Marathon Classic in July. She has played five tournaments since winning a silver medal in the Olympics and finished in the top seven in two of them, but finished T43, T20 and T51 in her last three starts.
"Scheduling is one of those things that she's really got to look at because she has really been burning the candle at both ends," he said. "It's tough. I mean the way the LPGA tour is set out, they have a lot of their tournaments in a row and a lot of good ones...and she doesn't want to disappoint the sponsors and tries to play as many tournaments as she can, but longevity wise she has really got to pace herself."
You are using an unsupported version of Internet Explorer. Please upgrade to Internet Explorer 11 or use a different web browser.