News
Steve Williams officially parts with Adam Scott, set to take LPGA bag this week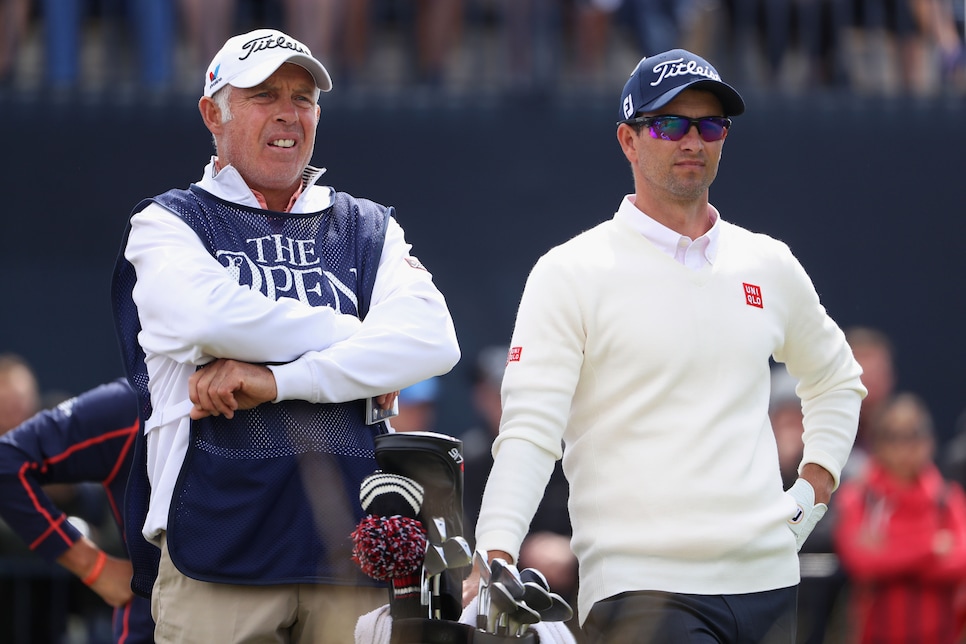 Photo by Christian Petersen/Getty Images
Steve Williams, one of the highest profile caddies in the world, is set for a new challenge. One that will take him away from men's golf.
Williams, who rose to prominence carrying the bag of Tiger Woods, is officially parting ways with Adam Scott. The split was expected; Scott, who had only been using Williams sporadically, employed looper David Clark at the PGA Championship.
"I'm not going to caddy for Adam next year, he'll return to having a full-time caddie," Williams said to the New Zealand Herald. "He's had a job share where he's had two caddies for the last two seasons but he wants to return to one caddie next season."
Though the 63-year-old is set to retire within the next year, he's still searching for part-time duty. Which is how Williams finds himself with Danielle Kang at the New Zealand Women's Open. It will be Williams' first foray into the women's game in 39 years of caddieing.
"I've never caddied at any professional women's event before, so it'll be a good experience to see if I can learn something from how they do things," Williams told the Herald. "Danielle is a good player and once you start the tournament, you want to win, so nothing will change there."
Kang, who won this year's Women's PGA Championship, is one of the favorites at Clearwater Golf Club in Auckland. It is the tournament's first year as a co-sanctioned LPGA event.