The Loop
Steve Williams is still talking about his breakup with Tiger Woods, says they have yet to "bury hatchet"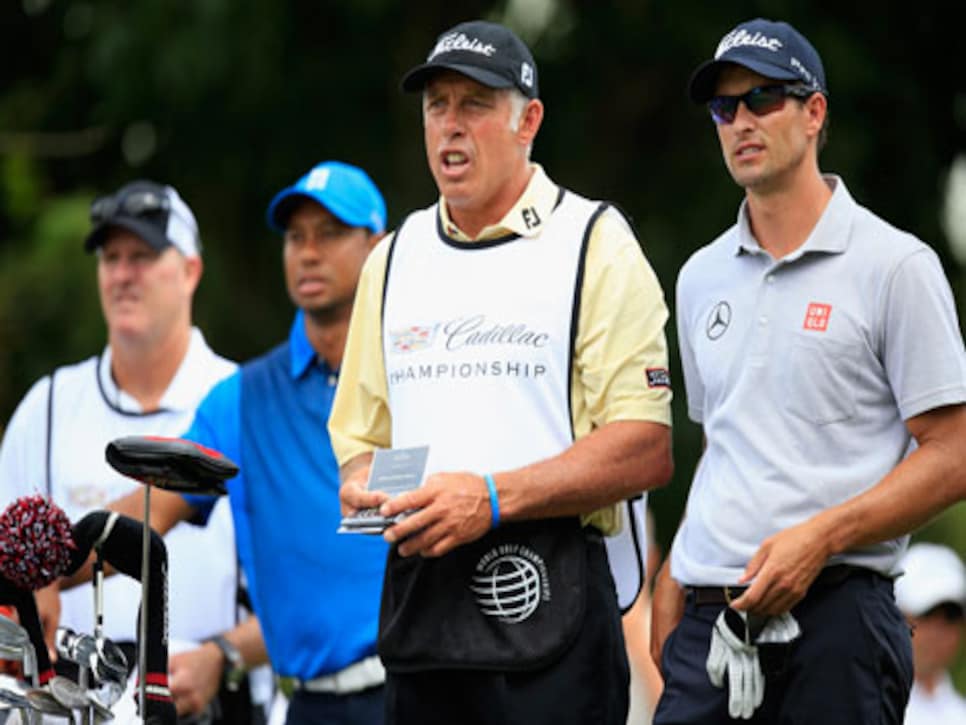 "I haven't sorted anything out with him," Williams said. "There's been a lot of . . . this, that and the other . . .  but the hatchet hasn't been buried."
Woods has been paired with Williams -- and Williams' current employer, Adam Scott -- a number of times since he fired the caddie in 2011, including last week at the WGC Cadillac Championship, and the two have appeared cordial with one another. But Williams says hard feelings linger beneath the surface.
"It's just personal things and a difference of opinions on how things went down . . .  and I need to sort that out with him," Williams said.
Of course, whether Woods feels the need to sort anything out with Williams is another story. Plenty of tour caddies get fired, and very few are given forums on TV shows to air their grievances (let alone three years later). And it's fair to say NO caddie got as rich as Williams did when he was earning a percentage of Woods' $88 million in on-course earnings between 1999-2011.
Estimates have put Williams' take at more than $8 million during that time -- which could explain why Woods might feel there's nothing left to say.