News
Steve Stricker to make senior debut in a busy year that belies his semi-retirement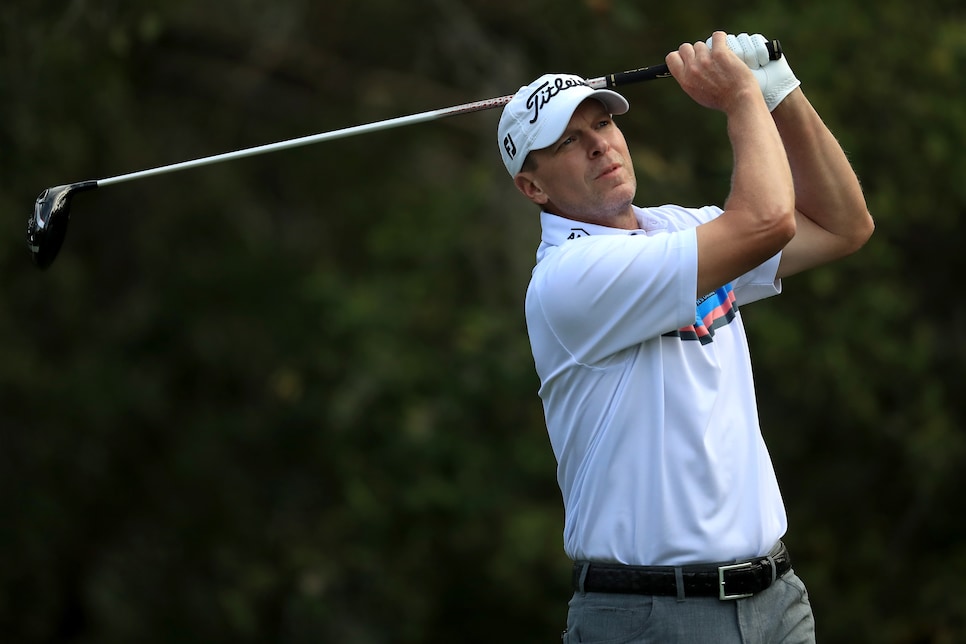 The trouble with retirement, a wise man once said, unwittingly speaking for Steve Stricker, is that you never get a day off. Stricker is now AARP eligible and in his fifth year of what he called semi-retirement, though as he might define it these days, it is neither semi nor retirement.
Stricker is active on two professional golf tours, the PGA Tour and the PGA Tour Champions, is determined to qualify for the U.S. Open in his home state of Wisconsin, and has taken on the exhaustive and no doubt occasionally exhausting task of captaining the U.S. Presidents Cup team.
On Friday, Stricker will make his PGA Tour Champions debut at the Tucson Conquistadores Classic on the Catalina Course at the Omni Tucson National Resort.
"I'm looking forward to it," Stricker told PGATour.com. "It feels weird being here. I don't feel like I'm 50. But I'm definitely excited to be here."
The inherent appeal of graduating to the senior tour is the players' sense of turning back the clock, to become a tour rookie again. For Stricker, it is eerily reminiscent.
His second event in his first full season as a PGA Tour member in 1994 was the Northern Telecom Open…on the Catalina Course at what then was called Tucson National. He tied for second, the first of 106 top-10 finishes in his PGA Tour career.
Three of those top 10s came in 2016, including a tie for second in the FedEx St. Jude Classic and a fourth in the British Open — reasons enough to keep one FootJoy in the major leagues while simultaneously joining old friends, including fellow Wisconsinites Jerry Kelly and Skip Kendall, on the PGA Tour Champions.
"Wisconsin junior golf all over again :)," Stricker Tweeted.
Another reason to keep his game honed to PGA Tour standards is that the U.S. Open is going to Wisconsin for the first time, to Erin Hills, a little more than an hour drive from his home in Madison.
"I've got my work cut out trying to qualify for it," he told Michael Lev of the Arizona Daily Star. "Hopefully I can make that happen. If not, I'll still be a fan for the week and watch it and see how Wisconsin comes across…The Wisconsin people — from the PGA [Championships] we've had at Whistling Straits — they've always been first-class in how they show up and how they respect the game and the players."
In the meantime, he has a Masters invitation by virtue of his performance at the British Open and will host the American Family Insurance Championship, a PGA Tour Champions event in Madison. He, too, will return to the British Open in July.
Finally, to cap a busy year, there is the Presidents Cup at Liberty National Golf Club in Jersey City, N.J. at the end of September.
As for retirement, well, maybe Julius Boros said it best: "Retire to what? I already play golf and fish for a living."