The Loop
Steve Stricker says playing with Tiger Woods ruined his confidence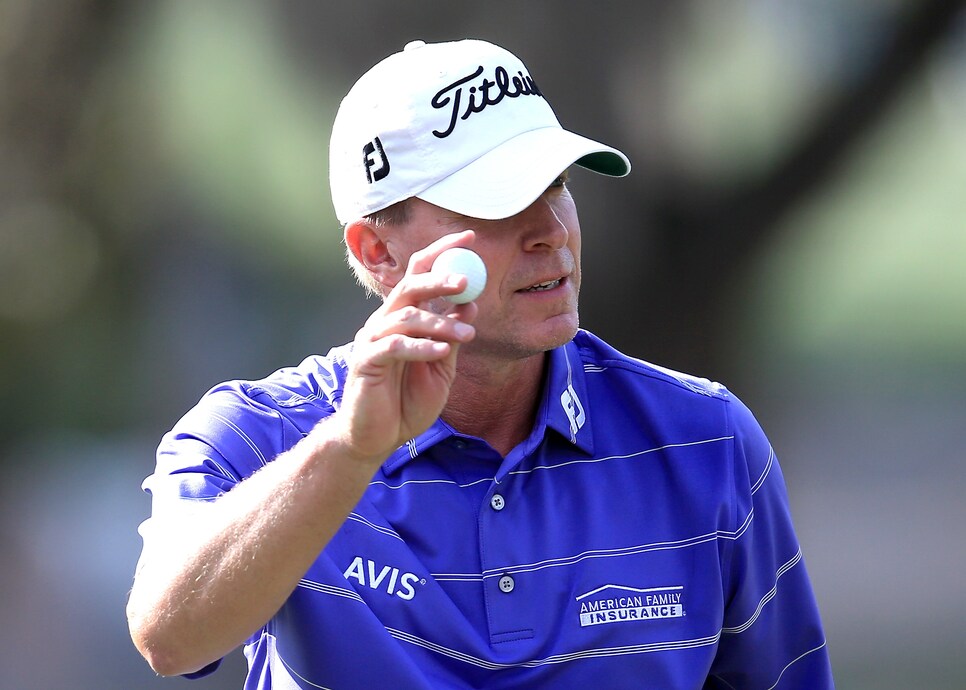 OAKMONT, Pa. -- Steve Stricker isn't in the 2016 U.S. Open field. Yet he's the clubhouse leader for best story of the week.
In the Players' Tribune, Stricker composed an open letter to current and aspiring PGA Tour players, sharing lessons he's learned from his career. The entire piece is worth the read, but Stricker's tale on his first interaction with Tiger Woods is particularly enlightening.
According to Stricker, he entered the 1997 tour campaign with gusto following a strong performance the season prior. At the '97 Pebble Beach pro-am, Stricker was paired with the fledgling superstar Woods, and the round sent his career into a tailspin:
"Several times, I would really connect with a drive only to be stunned to see that Tiger's ball had landed 40 to 50 yards beyond mine.
"After the first round had ended, I told Nicki, my wife and caddy, what I had been thinking since the moment we left the course: 'I can't compete with that type of game. I just can't compete with that.'
"This was the first big blow to my confidence as a golfer...In my mind, at that moment, it truly seemed as though all of the time and effort I had put into the game of golf had been rendered utterly meaningless."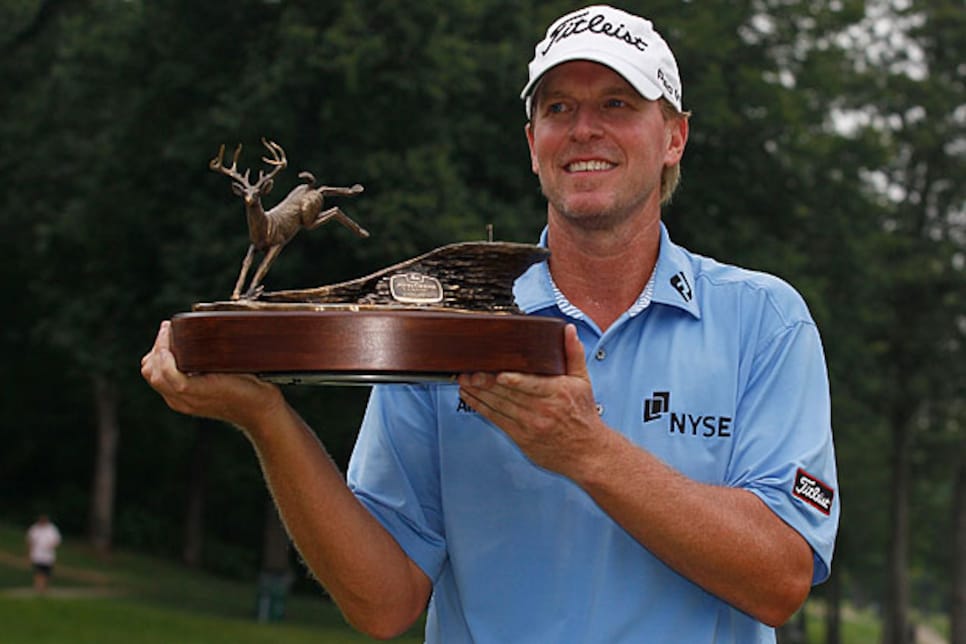 Stricker's game went downhill, eventually losing his tour card in 2004. But he bounced back, winning the Comeback Player of the Year award in 2006 and rising to second in the world rankings.
Now 49 years old, Stricker gave an honest reason for the impetus behind his letter.
" I hope that my story can be a cautionary tale for all the young professionals out there," Stricker writes. "My advice to young golfers may be cliché, but it's still incredibly important: Don't try to fix something that isn't broken."