Ryder Cup
Steve Stricker skipping U.S. Senior Open defense to keep scouting for Ryder Cup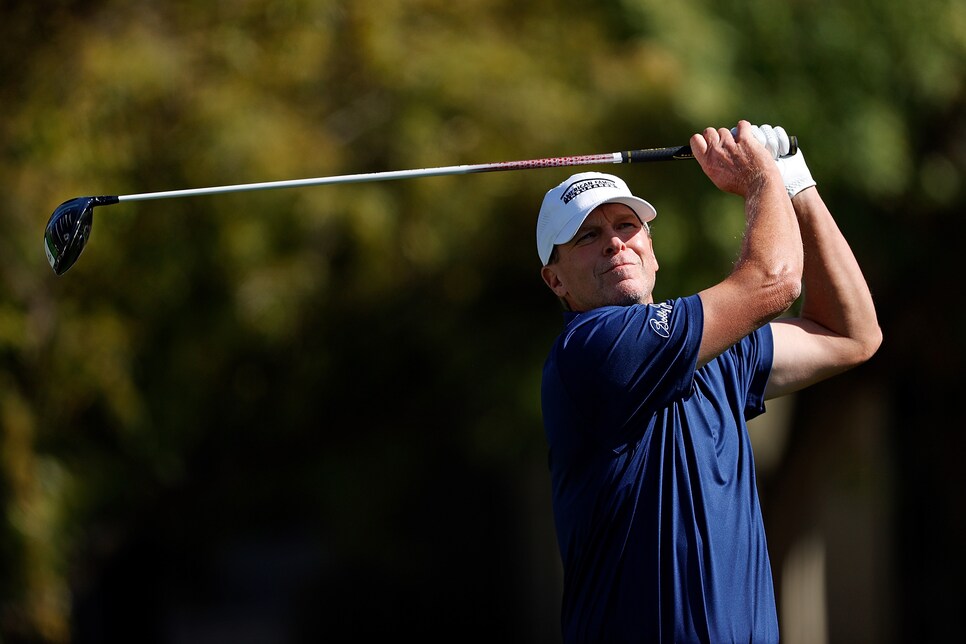 The U.S. Senior Open will return in July after being canceled last year because of the COVID-19 pandemic, but it will do so without its reigning champion.
Steve Stricker, who won the 2019 edition at Warren Golf Course in South Bend, Ind., by six strokes, said on Tuesday that he will instead play the PGA Tour's John Deere Classic that week, when the Senior Open is being played at Omaha Country Club in Nebraska. The decision might seem surprising, until considering all the factors that weighed in the decision for the 54-year-old, particularly this year.
As captain of this year's U.S. Ryder Cup team, Stricker will keep a fairly busy schedule of PGA Tour events as he continues to familiarize himself with current and potential roster members for the Americans. That includes this week's PGA Championship, the Rocket Mortgage Classic and John Deere in July, as well as possibly the Travelers Championship in June and the Barracuda Championship in August.
"Since we've had this extra year, we have been able to have so much of the prep done because you're preparing for this last year," Stricker said. "A lot of it now is watching players and see how they are doing during tournaments and playing practice rounds with some of these guys."
Among them were rounds with Will Zalatoris on Monday and Jordan Spieth on Tuesday at the Ocean Course.
"It's a great opportunity for me to come out and see some of these guys that are making their way up the points list," he said. "Some of these guys I don't even know really or have met. I haven't met Will before. So I'm taking this opportunity, this extra time to get to know these guys."
There's also the more obvious reason for Stricker to tee it up at the John Deere—he has won the tournament three times, most recently in 2011.
As a competitor, Stricker has done well in balancing his time between the two tours. In eight starts on PGA Tour Champions this season, he has seven finishes of seventh or better, including a win at last month's Chubb Classic. He also finished runner-up at the Regions Tradition, a senior major. He's also fared well on the PGA Tour, with one top-10—a T-4 at the Waste Management Phoenix Open—in six starts. He tied for 13th at the Honda Classic.