The Loop
Steve Stricker returns ready to play full time again, more or less
HONOLULU -- Steve Stricker has no regrets about his decision a few years ago to become a part-time player. He just doesn't want to keep doing it. Not right now, anyway.
Stricker, who will turn 49 next month, is making his first start at the Sony Open in Hawaii since 2012, the year in which he won the season-opening Hyundai Tournament of Champions in Maui for the last of his 12 PGA Tour titles. Limited to just nine starts last year because of back surgery in December 2014, Stricker might play close to 15 tournaments this year -- not including playoff events.
"I'm excited to get going and playing," said Stricker, who also wants to play on Davis Love's U.S. Ryder Cup team instead of simply serving as an assistant captain. "I feel a little bit stronger, a little bit healthier. It's been about 13 months since the surgery on my back, and finally I'm starting to feel somewhat like my old self. Going through the ball a little bit stronger. I feel better with where my conditioning and where my body is at compared to some times last year, so excited to play."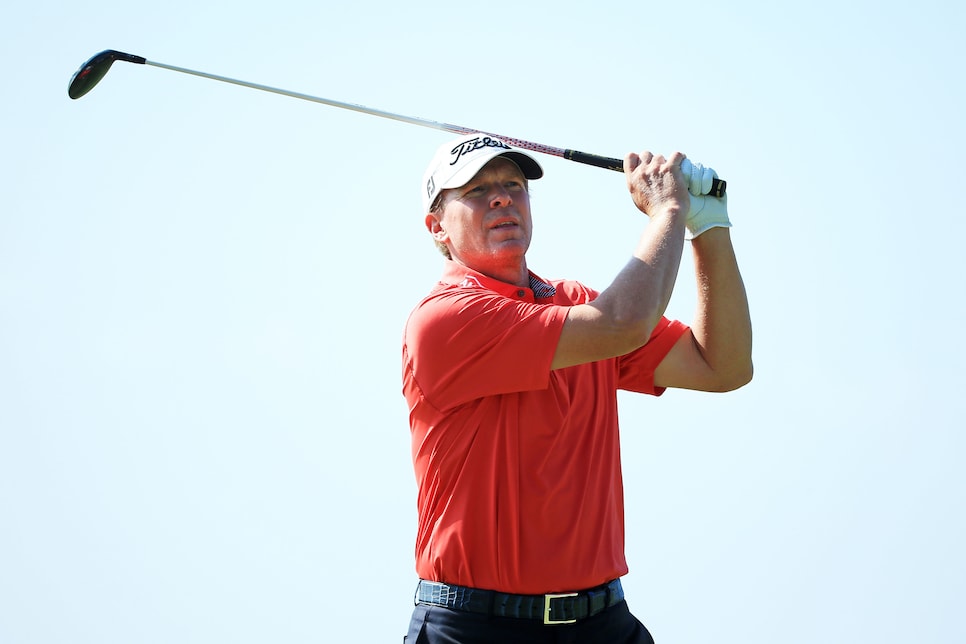 Having not played more than 13 events since 2013, Stricker, who had once been ranked No. 2 in the world behind Tiger Woods, knew that he might face a time when he would be excluded from majors and World Golf Championships. His schedule this year looks that way. He made it sound like that could change.
"I kind of expected that when I decided to scale back my schedule a few years ago, that slowly these would fall away, these tournaments that I had been getting into," said the Wisconsin native, who is employing his wife, Nicki, as his caddie this year, a role she assumed for four years early in Steve's career. "There's some tournaments that I really miss playing. So that's the fun part again, that I can try to go back out there and try to play well to get back in those events again."
Said Nicki, who is a fine golfer in her own right: "We talked about that, about getting back to Kapalua for the Tournament of Champions. He can do it, especially now that he's healthy."
Ranked 245th in the world, Stricker is playing back-to-back weeks at the Sony Open and the CareerBuilder Challenge. He's paired with singer Toby Keith at the AT&T Pebble Beach National Pro-Am, and he's thinking of adding events such as the Arnold Palmer Invitational to perhaps improve his chances to earn a Masters berth. Later in the year he'll switch hats and serve as host of a new Champions Tour event in the inaugural American Family Insurance Championship near his home in Madison, Wis. And then there's the Ryder Cup, role still to be determined.
"There's a lot of possibilities that could happen by the end of the year," he said, smiling. "That's what I'm excited for."