The Loop
Steve Stricker on Bubba Watson asking to be a Ryder Cup vice captain: "Who else would have done that?"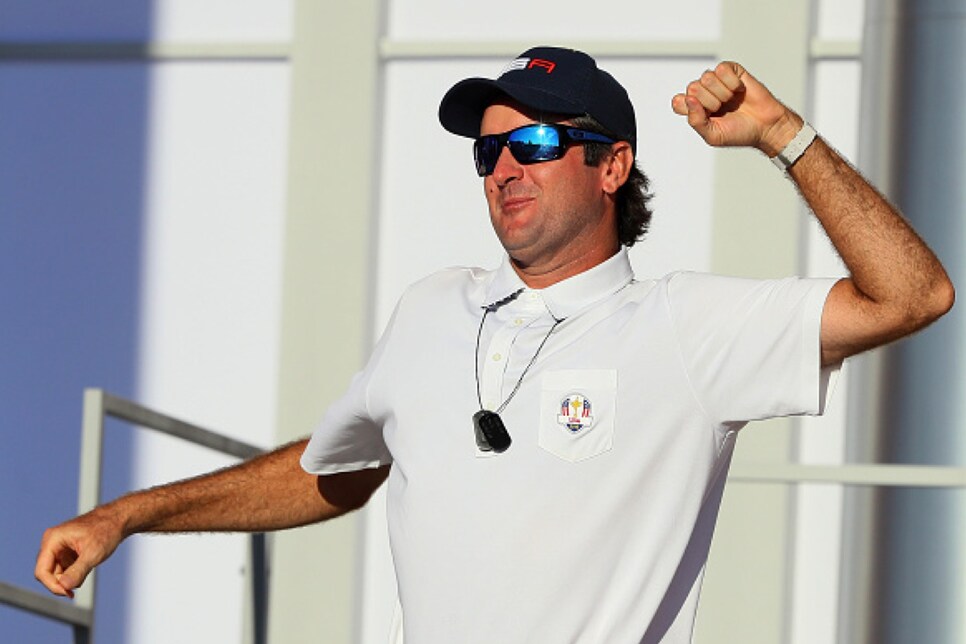 Steve Stricker is still a year away from being a U.S. captain for the first time, but he already knows what the most difficult part of the job is going to be.
"It will be tough," Stricker said of having to make his first captain's picks before the 2017 Presidents Cup. "I'm not looking forward to the calls telling them 'No,' but I'm definitely looking forward to the calls inviting players onto the team."
Of course, as a veteran player and an assistant captain for last year's Presidents Cup and last week's Ryder Cup, Stricker has been involved in such decisions. That's given him an understanding of how hard of a task it can be -- and an appreciation for what Bubba Watson, the 7th-ranked player in the world, did before this year's Ryder Cup.
"It's exciting when you make it, but I've been on the other end. You don't like to hear that, but you understand it," Stricker said of not getting picked. "Bubba took that to a whole other level. He got that call saying he wasn't going to be part of the team and he said he still wanted to be a part of the team. That was cool and that showed a lot to all of the players. I don't know if anybody else in the world would have done that. Who else would have done that? I don't know. It's cool that he did it and I think that added a lot of spark to our guys, too."
Adding a spark -- and a curiosity -- to next year's proceedings at Liberty National Golf Club was Stricker naming Tiger Woods as one of his three assistant captains, along with Davis Love III and Fred Couples. Like Watson, Woods was one of Team USA's high profile vice captains at Hazeltine.
"I hope he's playing, but what he showed last week was pretty impressive, as well. He really got invested in the team," Stricker said. "The guys loved having him around. He was perfect."
Stricker later said he asked Woods, a longtime friend, to be one of his assistants soon after he was named captain in April. That was an easy phone call for Stricker to make. We'll have to wait and see who winds up being on the receiving end of those more difficult ones.