The Loop
Steve Stricker, Nick Price named captains for 2017 Presidents Cup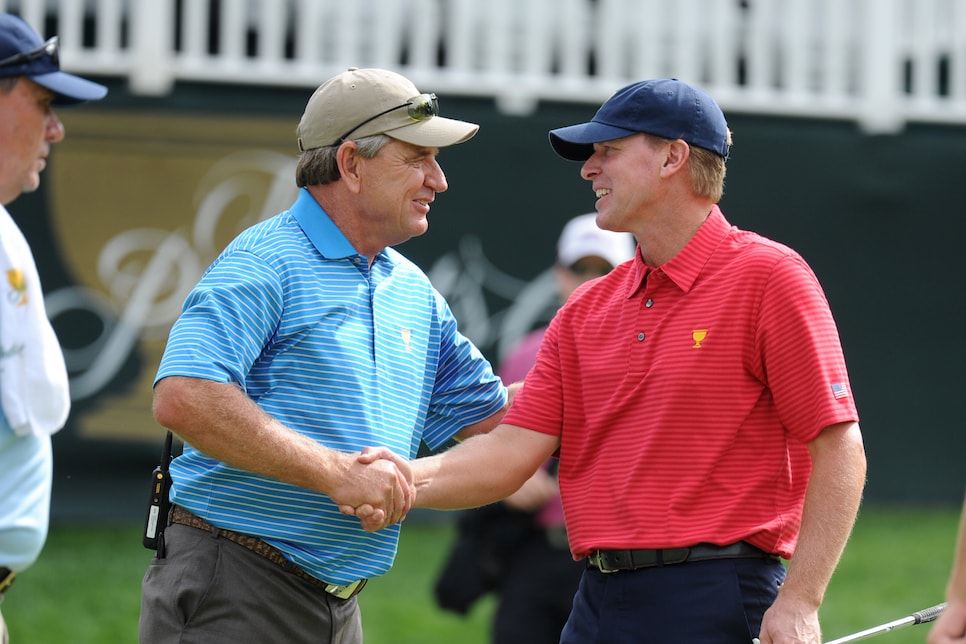 Steve Stricker and Nick Price were announced on Tuesday as captains for the 2017 Presidents Cup.
Price returns for his third stint at the helm of the International team. The three-time major winner received acclaim for his leadership in 2015 after leading a strong comeback bid against the Americans in Incheon, South Korea. As a player, Stricker made five appearances for the U.S. squad, and served as an assistant captain to Jay Haas in 2015.
"This event has meant a lot to me," Stricker said. "I'm looking forward to leading what will be a very promising U.S. Team in 2017."
The 2017 Presidents Cup will be played at Liberty National Golf Club in Jersey City, N.J. Although the United States owns a 9-1-1 record in the event, the 2015 competition was closely contested, the outcome decided in the final match.