News
Wisconsin native Steve Stricker gets his wish, qualifies to play U.S. Open at Erin Hills (Update)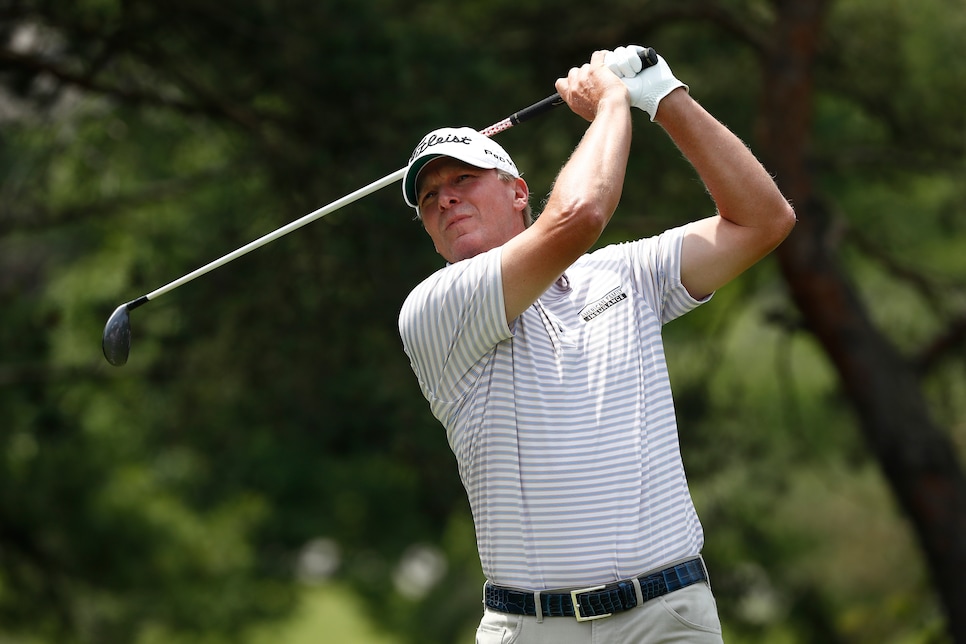 Stories of interest you might have missed…
Steve Stricker is in the midst of what has the potential to be a seven-tournament run, an exorbitant amount of golf for a "semi-retired" player.
"Stricker's reason is simple: He wants to play in the U.S. Open in his home state of Wisconsin," Bob Harig of ESPN writes.
"'That's the only reason that's driving me, really,' Stricker said. 'It's there in my home state. I walked around with the USGA and the original owner Bob Lang when (the course) was built. I was with Mike Davis (the USGA's executive director) and the owner, and they were talking about the possibility of a U.S. Open there.
"'They wanted a player to go around there, and I was in on it from the start kind of. It's right there in our backyard; the U.S. Open has never been in Wisconsin, so I think it's be really cool to be part of it.
"'And it's not like I'm chopping [like a high-handicapper]. I'm still competitive, 85th in the world or whatever.'"
UPDATE, June 5, 8:55 p.m. — Stricker's quest to play at Erin Hills was fulfilled as he shot a 67-65 in Sectional Qualifying outside of Memphis, likely earning medalist honors while certainly claiming one of nine spots available.
Every player in the field is Bobby Jones
"Music was in his living room in Indio, greeting his fellow golfers like Barrister, Computer II, R.D. and Holly. The nicknames, reflections of a person's job, passions or personality, are important at the opening party for the Bobby Jones Open. Because all of the golfers in the event being played at Heritage Palms Golf Club this weekend are named, well, Bobby Jones.
"'If you say Bob, every head in the room turns,' said Music, who is hosting the tournament."