The Loop
Steve Kerr hates the NBA preseason just as much as you do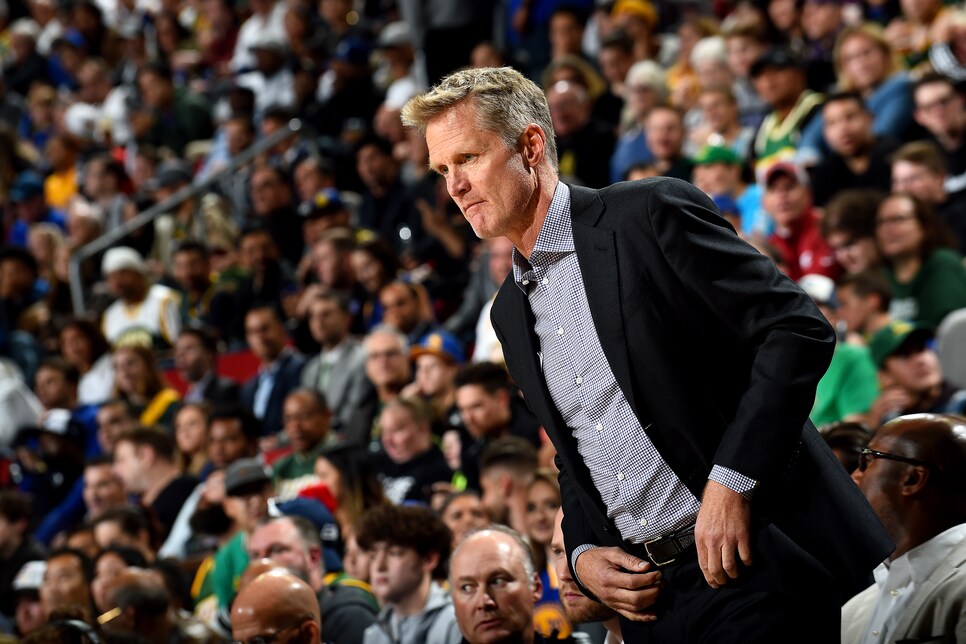 In rank of vapidness and killing your will to live, the NBA's preseason is nowhere near the dark hole of NFL training camp or MLB spring training. Still, even for fanatics of the Association, it's hard to get to jazzed for October action, given ninth months of ball are ahead.
So props to Steve Kerr for feeling and articulating that pain during Monday night's exhibition with the Phoenix Suns by deciding, "The hell with this."
Kerr, a man who owns more rings than Key Jewelers, knows the season doesn't really start until spring. Which is perhaps why, instead of watching Phoenix's Josh Jackson continue to brick shot after shot, Kerr got himself kicked out of the game.
At least, we think that's the underlying message Kerr got across to the refs after this back-and-forth. And by "underlying message," we mean outright articulating, "I didn't want to be here anyways."
Doubt you'll see that in Golden State's ticket promos next year.
Kerr likely will face a fine for making a mockery of the proceedings. Conversely, considering Boogie Cousins is now under his watch, Kerr has bigger worries at the moment.