The Loop
Steve Elkington apologizes for offensive tweets, starts third round with police escort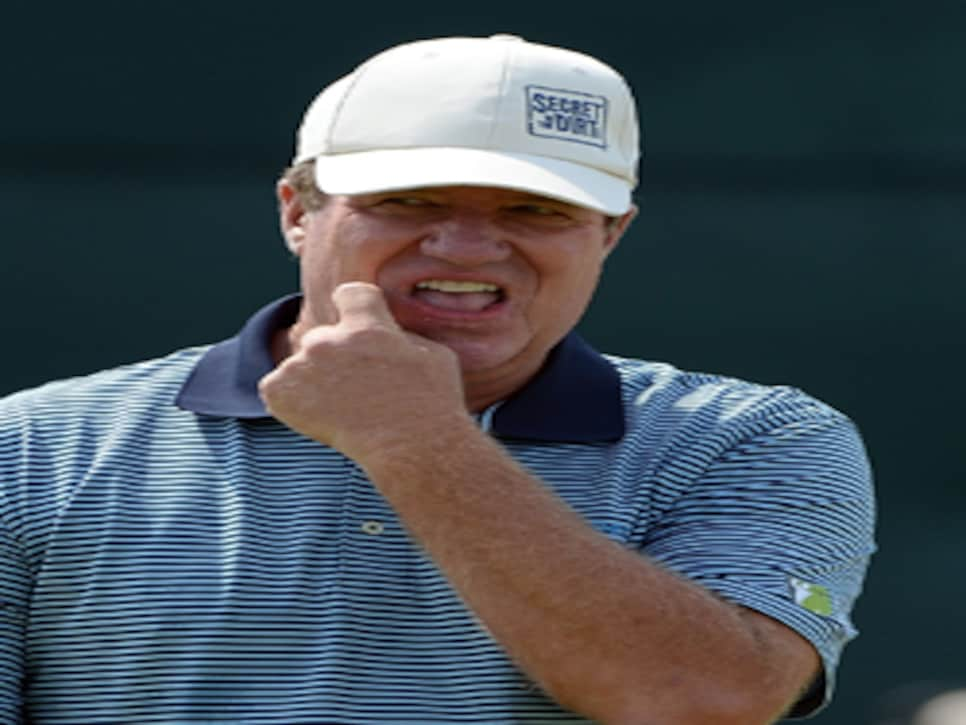 "Things about Southport ... fat tattooed guy, fat tattooed girl, trash, Pakistani robber guy, s**t food," Elkington tweeted late Friday, before chiming back in on his own thread to poorly explain his frustration. "Couple caddies got rolled by some Pakkis, bad night for them."
After the controversial tweets, the winner of the 1995 PGA Championship actually began his third round with a police officer in his group for the first few holes. Elkington issued a statement to the media at 2:15 pm, or roughly 20 minutes after he teed off, sounding like a man who realizes he may face disciplinary action from both the Champions Tour and European Tour.
"I am prepared to adhere to any disciplinary action that the Championship sees fit," the statement read. "In my tweet I was referring to an unfortunate incident involving a caddie earlier in the week. Being Australian, I was unaware that my use of language in relation to the Pakistani people would cause offense, but having been made aware I now deeply regret the use of that terminology.
"Southport is a beautiful place and I have enjoyed playing at Royal Birkdale, as my positive content on Twitter has shown. My comments were born out of frustration over what had happened to a colleague."
Elkington finished his round with one-over 71 and headed straight to his car after signing his scorecard. He is currently tied for 11th place heading into tomorrow's final round.
The European Tour issued a statement to say that it had spoken to Elkington about his "inappropriate and regrettable comments" and said the matter will be reviewed before the Championship considers disciplinary action. "Steve has expressed his regret at his comments and wishes to apologize to the Championship and the people of Southport for any offense caused."