Photography
Golf Digest's Stephen Szurlej wins the PGA of America's 2023 Lifetime Achievement Award in Photojournalism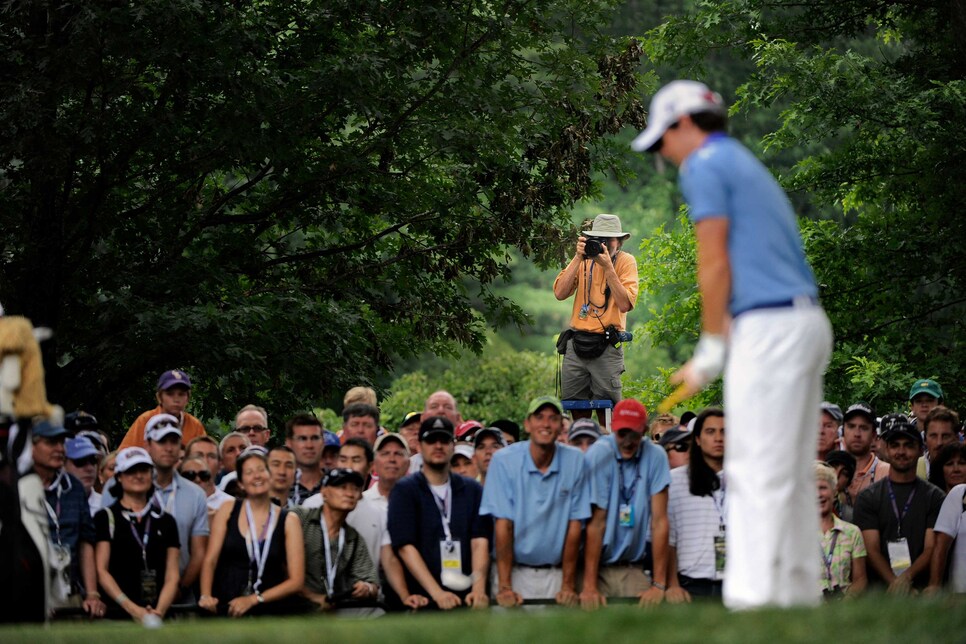 Stephen Szurlej stands out from the crowd as he photographs the first hole at Congressional Golf Club during the 2011 U.S. Open.
Dom Furore
Taking a great golf photo is more than just serendipity at the click of a finger. It involves planning and persistence and patience and trust.
Stephen Szurlej honed all those skills during nearly 30 years working as senior staff photographer at Golf Digest. His efforts were recognized on Wednesday when the PGA of America named the 73-year-old the third recipient of its Lifetime Achievement Award in Photojournalism.
"It is quite an honor," Szurlej said. "Never would I have thought that I would be selected for this. I am really appreciative of the PGA of America."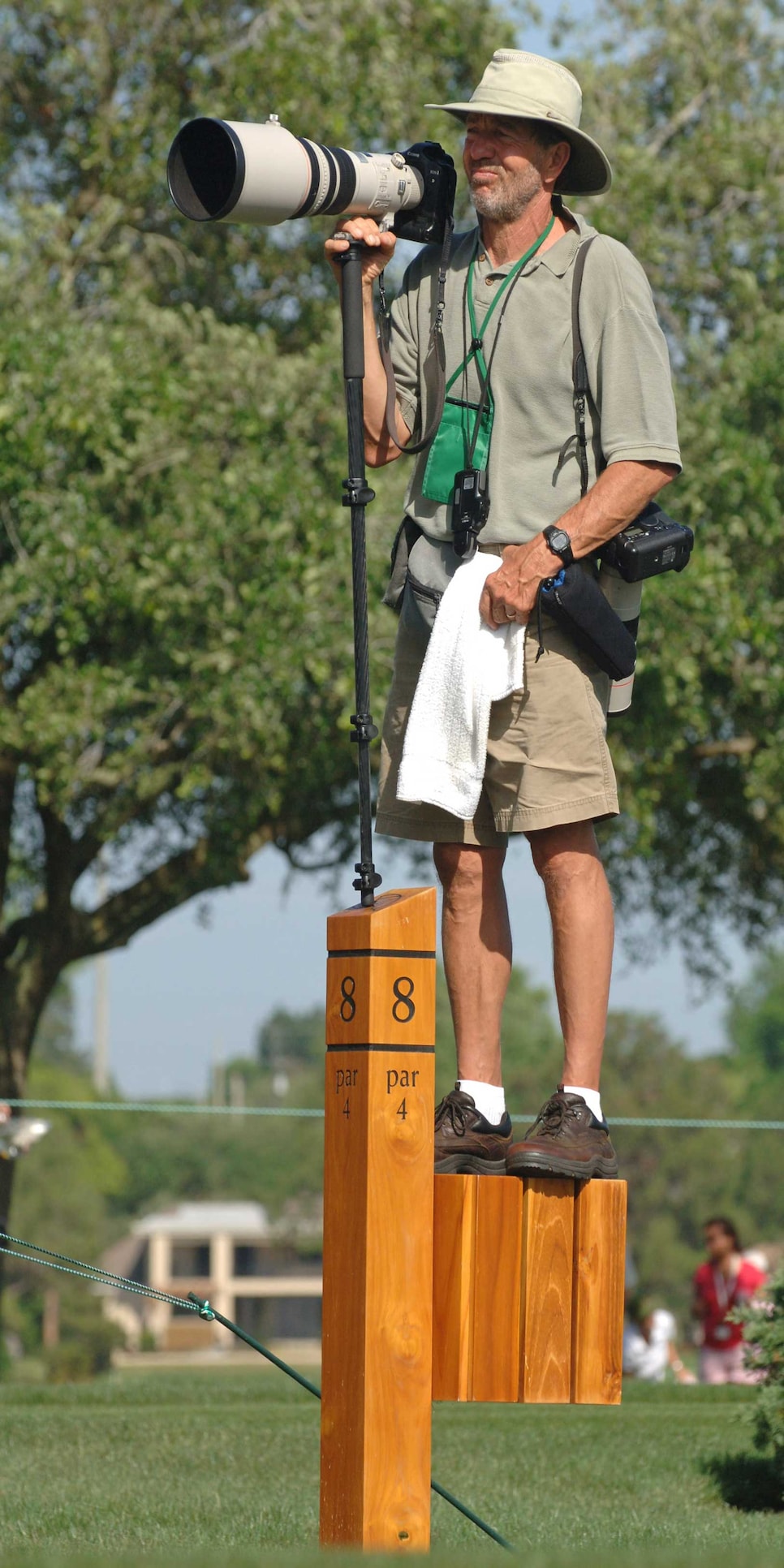 Szurlej always stood tall among fell photographers.
Previous winners of the award include Leonard Kamsler (2020) and David Cannon (2022). Szurlej will be formally honored on May 17 during the PGA Championship at Oak Hill Country Club in Rochester, N.Y.
"Stephen Szurlej's extraordinary ability to capture golf's most memorable moments, athletes and courses through imagery has made an everlasting impact on our game," said John Lindert, PGA of America president, in a press release. "Stephen set the standard for golf photography through his masterful artistic ability and relentless work ethic."
After beginning his career as a sports freelance photographer in Danbury, Conn., Szurlej joined Golf Digest in 1980. His work included shooting swing sequences, instruction stories and portraits for the monthly magazine. Later in his career he photographed courses, traveling all over the world on various assignments, from Tasmania and South Korea to Scotland, England and Ireland.
In addition, Szurlej regularly shot tournament action for Golf World, Digest's weekly sister publication, covering 446 events, including 104 major championships before finishing his career in 2010.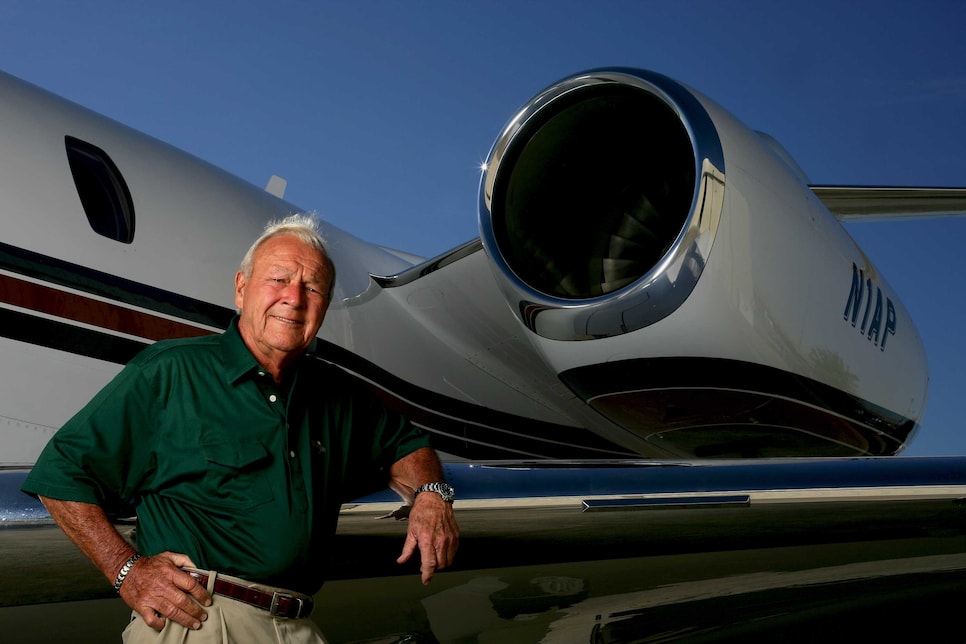 Arnold Palmer in front of his private jet.
Stephen Szurlej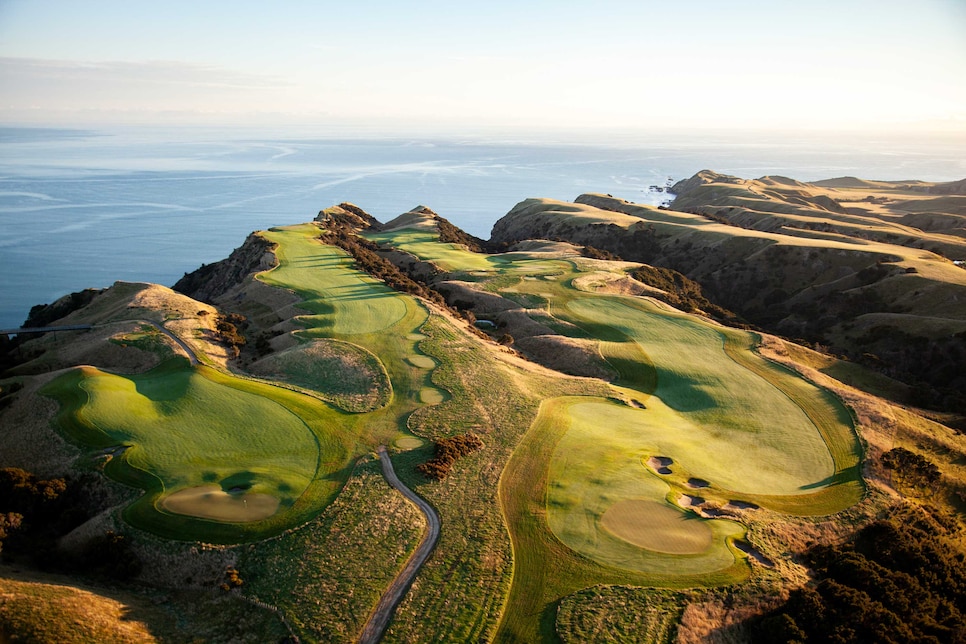 Cape Kidnappers, New Zealand, Holes: 14, 15, 16, 17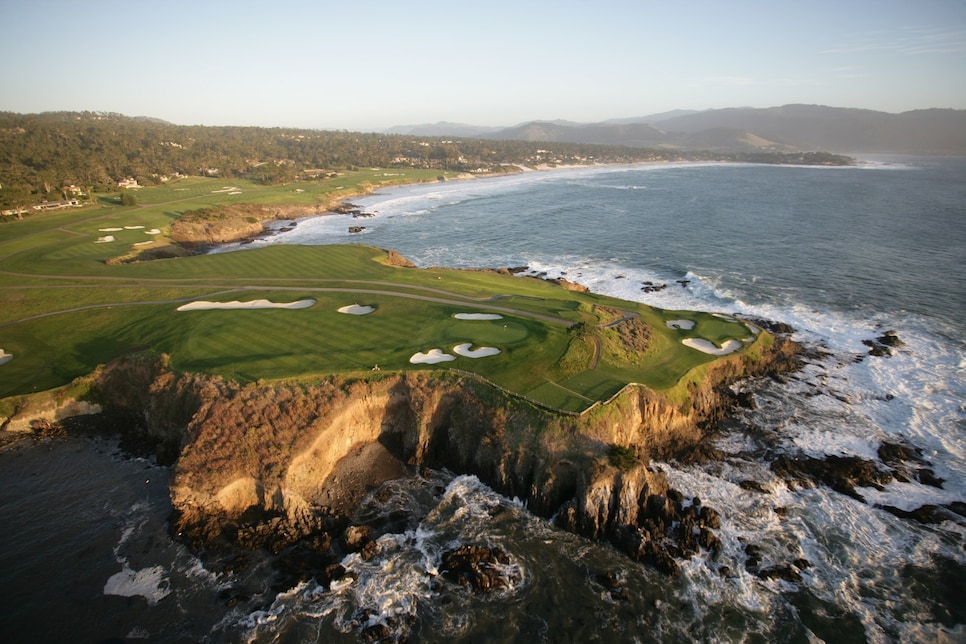 Pebble Beach, Holes 6 and 7
No one image defines a photographer's career, but Szurlej takes great pride in a photo he took of Tiger Woods during the final round of the 2005 Masters. After Woods hit his tee shot over the green on the 16th hole, Szurlej went to the right side of the green on the par 3 so that he stood with Woods chipping toward him. Szurlej's experience shooting at Augusta National allowed him to lift his camera above patrons' heads and turn his lens in the right spot to see Woods' chip trundle toward the hole and briefly hang on the edge of the cup before falling in to the roars of the gallery.
"Arms flew up in front of me as I struggled to thread the needle and keep my focus point on Tiger," Szurlej recalled. "His reaction lasted just a couple of seconds, but it seemed longer. I chose the correct position, but was lucky an outstretched arm was not in my direct line of sight at the time of Tiger's peak expression. I had several frames ruined by raised arms, but only needed one."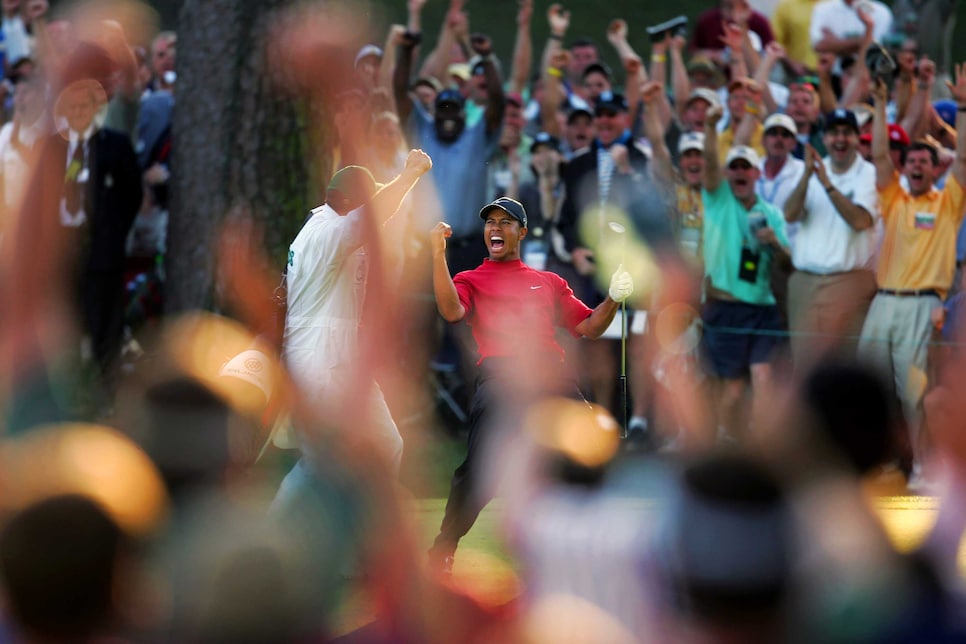 Indeed, pulling off a photo is a special feeling. One that Szurlej took great pride in accomplishing.
"It's a little bit like the players," Szurlej said. "Everyone is so good out there. It's so hard to win week to week. The same thing with golf photography. There are a lot of great golf and sports photographers. Getting the best picture, a winning moment is really a lot of hard work, a lot of effort and sometimes some luck, too."

Behind the Lens: Tiger's Chip-In by Stephen Szurlej