The Loop
Stephen Curry has his own idea on how to replicate TPC Scottsdale's 16th hole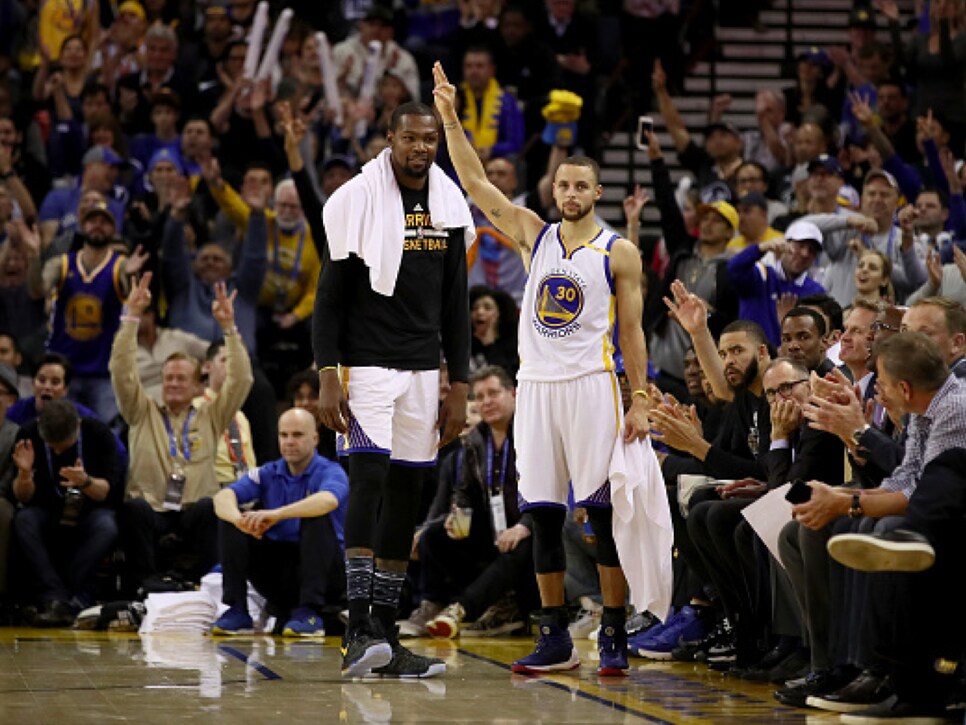 Someday, Stephen Curry will retire from the NBA and he'll be able to play as much golf as he wants. We hope that day is a long ways off, but when it does happen, we can guess one spot the two-time NBA MVP will visit: TPC Scottsdale's 16th hole.
Specifically, Curry, a scratch golfer, wants to play the par 3 when it's rowdy. Unfortunately, since his Golden State Warriors are always in the middle of the season during the Waste Management Phoenix Open, Curry can't join other celebrity golfers like Michael Phelps, Mark Wahlberg and Jerry Rice on that tee during the pro-am. But in the meantime, he has an idea on how to replicate the atmosphere:
Actually, in terms of volume -- both in numbers and decibels -- Oracle Arena is a great comparison to the stadium hole. Both have a capacity of about 20,000 hollering fans.
And no, Steph, we don't think any of them would mind you hitting a golf shot -- especially when you do things like this on a nightly basis:
In fact, it sounds like the perfect halftime entertainment for an upcoming home game.