Aim High
Stephen Curry's still-attainable golf goal once again proves this man is built different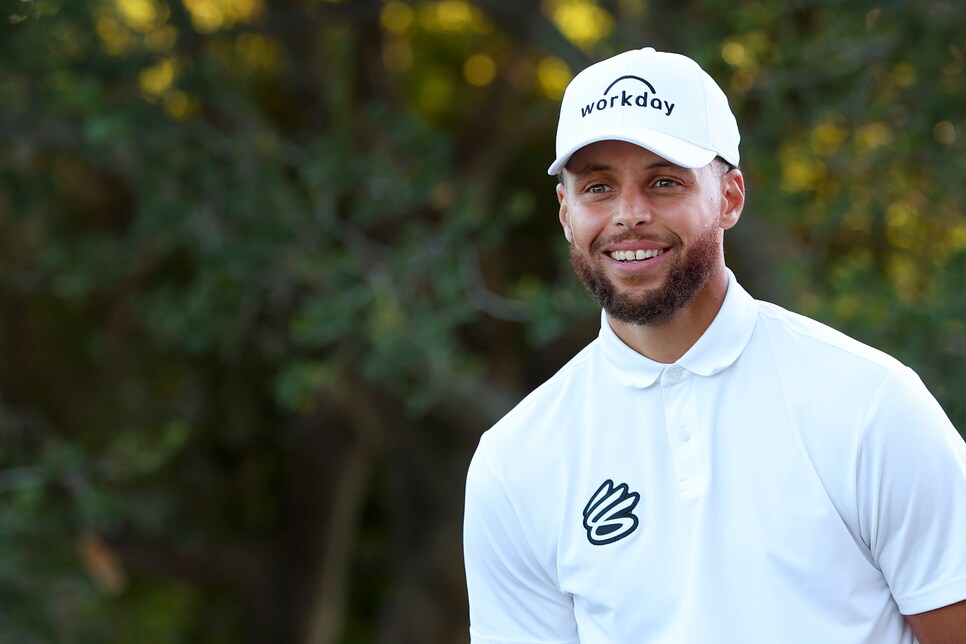 Make no mistake, Stephen Curry badly wants to win Capital One's The Match on Thursday. It's one of his top golf goals, especially because he's 0-1 in his only other appearance in the made-for-TV affair, the four-time NBA champion losing to Phil Mickelson and Charles Barkley, 4-and-3, alongside teammate Peyton Manning back in the fall of 2020.
But there's another still attainable yet much more difficult golf goal at the top of Curry's checklist, and he could check it off next month if all goes according to plan.
"The most specific [goal] is to try and win this thing, to win The Match first," Curry said earlier this week, adding "And then two weeks later win the American Century tournament up in Tahoe, only just because I know I have the game to do it. And I don't believe, I'm still fact-checking, I don't believe there has been an active athlete that's won it before. It's all the guys that are 'on the other side.' Vinny Del Negro was the first basketball player to win a couple years ago, so trying to join the ranks of those that can win that tournament, because it's been around almost 30 years now."
We regret to inform Curry that after a quick fact check, that that is very much untrue. In 1990, Mark Rypien won the first-ever ACC and then went on to win Super Bowl MVP in the 1991-'92 NFL season for the Washington Redskins. Dan Quinn, the 1992 winner of the event, played, albeit sparingly, six more seasons in the NHL after his win. Former NFL quarterback Billy Joe Tolliver, a four-time ACC champ, won his first ACC in 1996 and played four more NFL seasons. As for Pittsburgh Penguins legend Mario Lemieux, his 1998 victory came during his first "retirement" from the NHL, so he was not technically active even though he returned in 2000 and played until 2006.
In other words, Curry's goal has some major asterisks around it, though in fairness he did say he was still "fact-checking." An ACC win would still be wildly impressive for Curry, and it would make him the fourth active athlete to win the tournament, which is still an exclusive group, just not nearly as exclusive as Curry had hoped for.
"I've finished tied for third twice, so I've been right there," said Curry.
Here's what Curry could hang his hat on should he go on to win it - there is no question he would be the greatest athlete to also win the ACC. Right now, Lemieux holds that title with his two Stanley Cups and gold medal.