The Loop
Stephen Curry breaks 70, then breaks the NBA record for 3-pointers in a game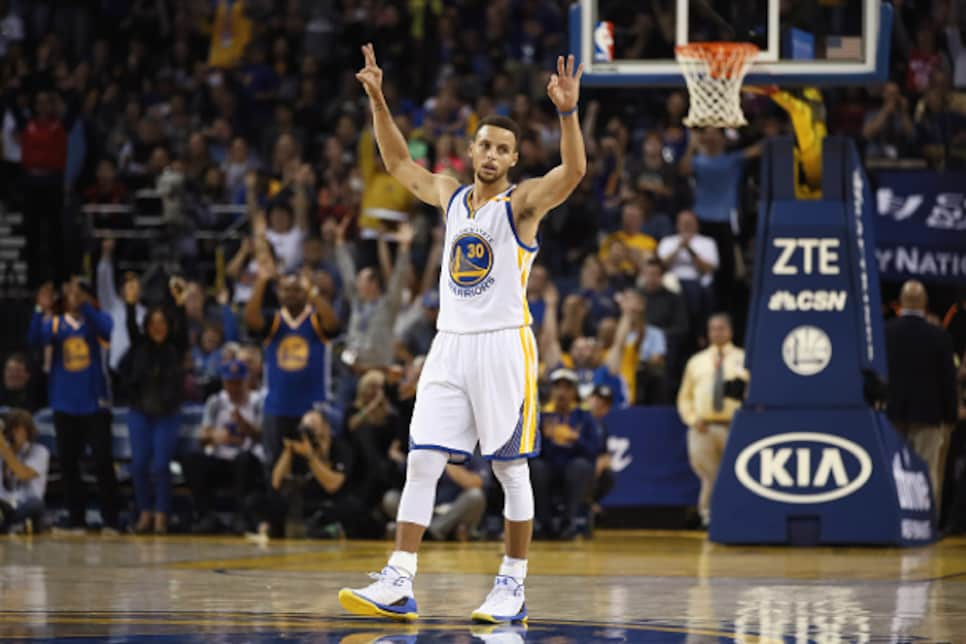 On Monday night, Stephen Curry put on a shooting display the likes of which has never been seen before. The two-time reigning NBA MVP connected on a league record 13(!) three-pointers, while missing only four times from behind the arc in the Golden State Warrior's 116-106 win over the New Orleans Pelicans.
As incredible as that 13-of-17 performance from downtown was, we might be more impressed by Stephen Curry breaking something else: 70. A quick check of Curry's USGA handicap index card shows that his historic game came on the heels of his best 18-hole score of 2016.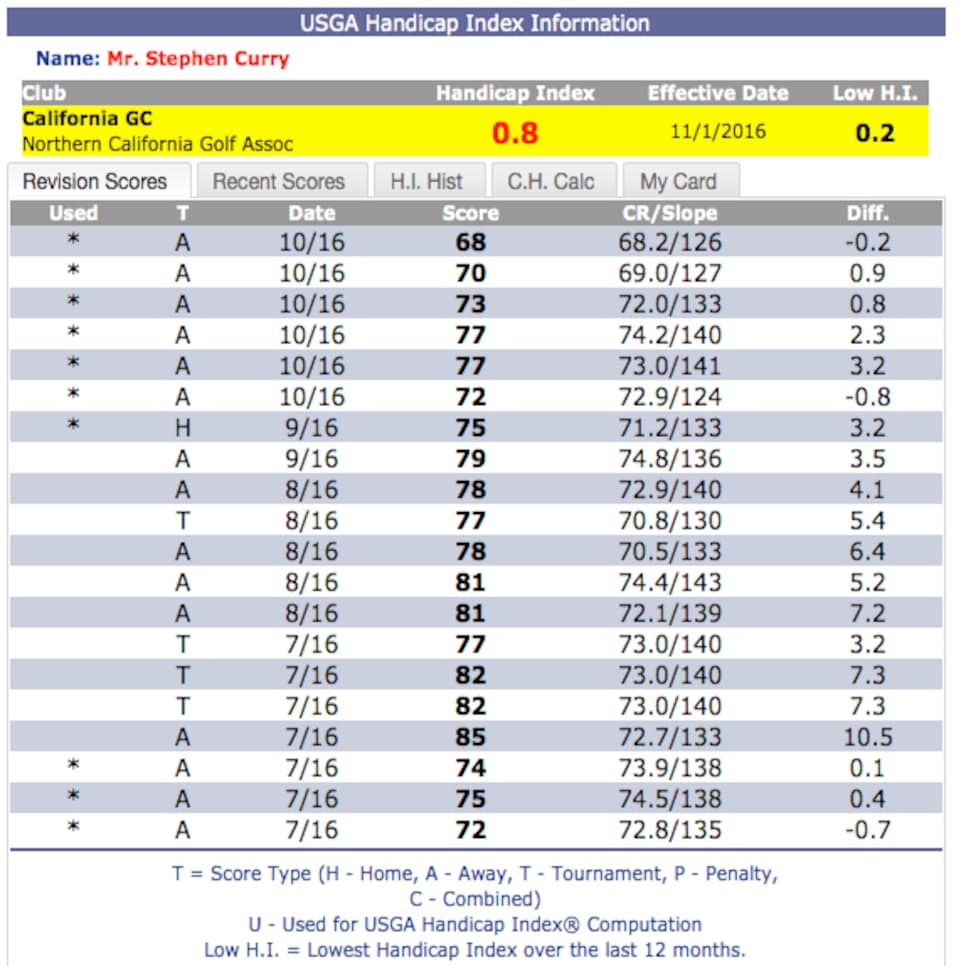 A 68?! Now that's catching fire.
Actually, that score from October isn't Curry's best round in terms of differential (A 72 back in July for a -0.7 was), but breaking 70 probably felt better. And making 13 three-pointers (again, in ONE game) probably felt pretty good as well. Especially considering Curry had gone 0-10 in his previous game to snap his NBA record of making at least one three-pointer in 157 consecutive game.
But now Curry is working on a different streak: His past seven rounds of golf have counted toward his handicap index. That's some mighty fine shooting, Steph. Both on and off the course.