PGA Tour Champions
Stephen Ames makes 18 consecutive pars and wins the Trophy Hassan II by five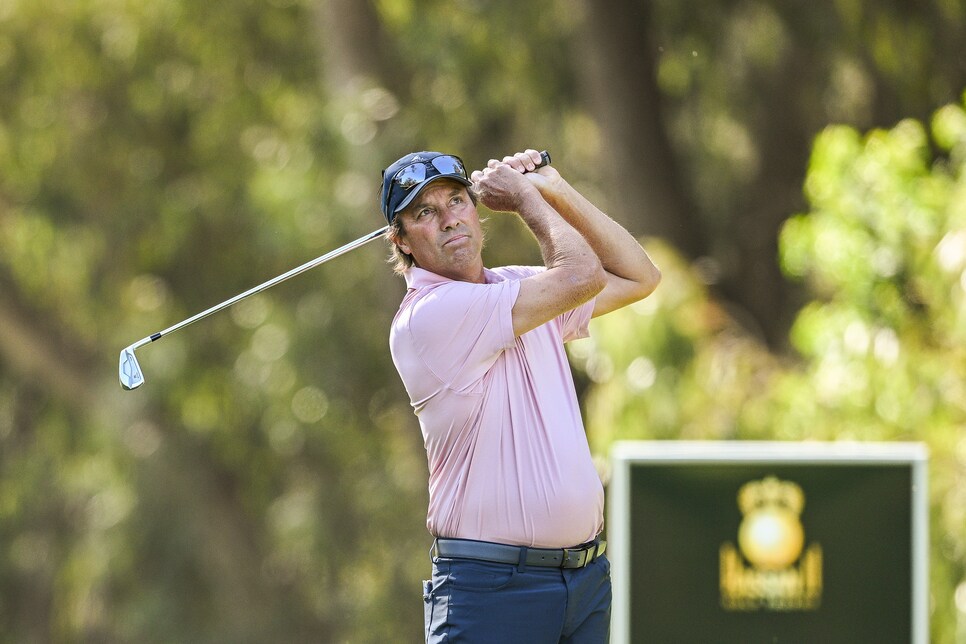 It was a remarkably comfortable ride from start to finish for Stephen Ames, who set his game on cruise control and rode it to a landslide victory in the Trophy Hassan II on Saturday.
Ames took a three-stroke lead into the final round, then made 18 straight pars to post an even-par 73 at Royal Golf Dar Es Salam in Rabat, Morocco, to win by five, his third PGA Tour Champions victory. He earned $320,000 for the effort.
"Elated, obviously, the big reason being two years ago I came in second here," Ames said. "So it was kind of a little bit of revenge to get that back. Obviously it's a tough golf course. There was a lot of patience going on this week for me.
"I knew that everybody else had to catch me and I played the game that I needed to play, put the ball in play and kept it in play. I had the opportunities, which I didn't make, but at the same time it didn't falter me. Unfortunately, Mark did falter with two double bogeys, so that kind of opened the door a little bit for me. In some respects coming down the end par was kind of a mindset for me."
Ames, a 58-year-old Canadian, completed 54 holes in nine-under par 210. Australian Mark Hensby shot a three-over 75 to finish second. Hensby, in fact, got within one stroke of Ames with a birdie at 10, the only real stress Ames experienced the entire round. But Hensby faltered when back-to-back double-bogeys at 13 and 14 derailed his bid.
Eighteen straight pars in a round is not a frequent occurrence. The most memorable such round came from winner Nick Faldo in the final round of the British Open at Muirfield in 1987.