News
Steph Curry should think twice about attempting professional golf after NBA career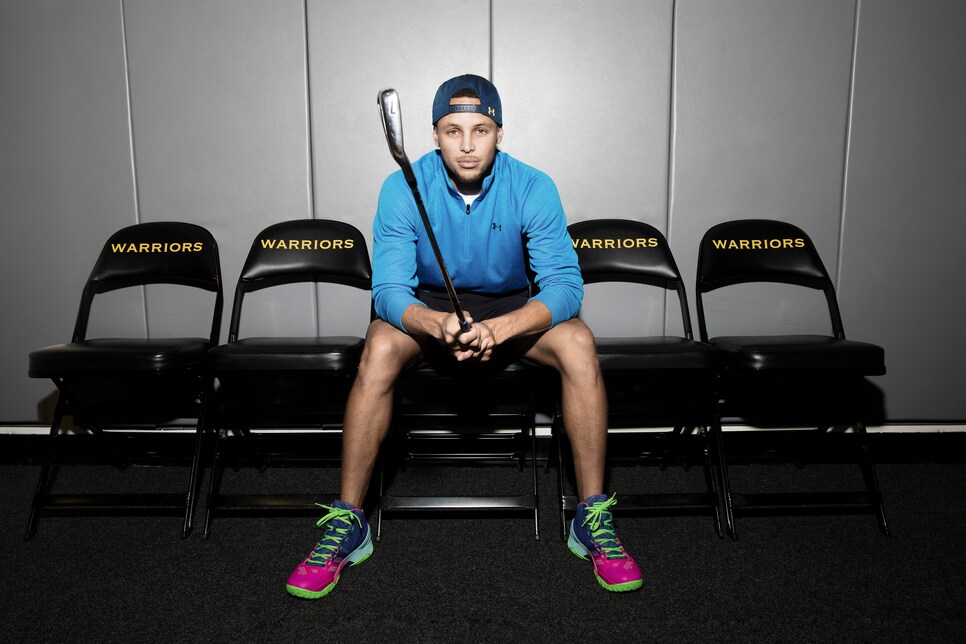 Far be it from us to doubt Steph Curry. The man delivered a championship to one of the more beleaguered franchises in the NBA, is a two-time MVP, and arguably the best shooter in league history. So we say this with love: please think twice about attempting professional golf.
Appearing on David Feherty's eponymous show on Monday night, the host asked the Warriors star about his golf ambitions following his NBA career. Curry, who's game has been well-documented in these parts, sounds like he's interested in endeavors outside the amateur ranks.
"I've thought about it," Curry said, regarding a PGA Tour run. "I'm very sensitive to the experience of the PGA Tour guys out there who have dedicated their life to what they do, just like I have with basketball. I don't think I could, obviously, just jump out there; It'd be a lot of work that would go into it."
Feherty noted Curry's placid demeanor seems conducive to success in the sport.
"I have the passion for the game, I think, to fight through whatever it would take," Curry continued. "I don't know if it's in the cards after I'm done playing, but I will still be playing golf until career is over."
To be fair, Curry's a solid player, once boasting a 0.6 handicap (now up to 2.2). In that same tone, we've seen this song-and-dance before, and it's produced disastrous results. John Smoltz, one of the best athlete golfers in the past 20 years, once played in a 2011 Web.com Tour. It did not go well, firing a first-round 84. Same with Jerry Rice, who had an ill-fated attempt on the PGA Tour's developmental leagues.
Our advice: go the Tony Romo route. Play in a few qualifiers, make appearances in pro-ams, do work at the Lake Tahoe celebrity event. Just enough to create an aura without a true attempt tearing that facade down.
That said, if Curry wins another NBA title this summer, he can do whatever he damn well pleases.