The Loop
Step aside Jim Furyk, Sergio Garcia is the PGA Tour's new king of runner-ups
Jim Furyk's flurry of near-misses was one of the biggest storylines of the 2013-14 PGA Tour season. But another player has closed the gap when it comes to close calls.
With a T-2 at the CIMB Classic, Sergio Garcia now has four runner-ups in his past eight PGA Tour events. Three of those came in consecutive fashion when after a close call at the Travelers Championship in June, Garcia ran into the Rory McIlroy buzz saw at the British Open and the Bridgestone Invitational.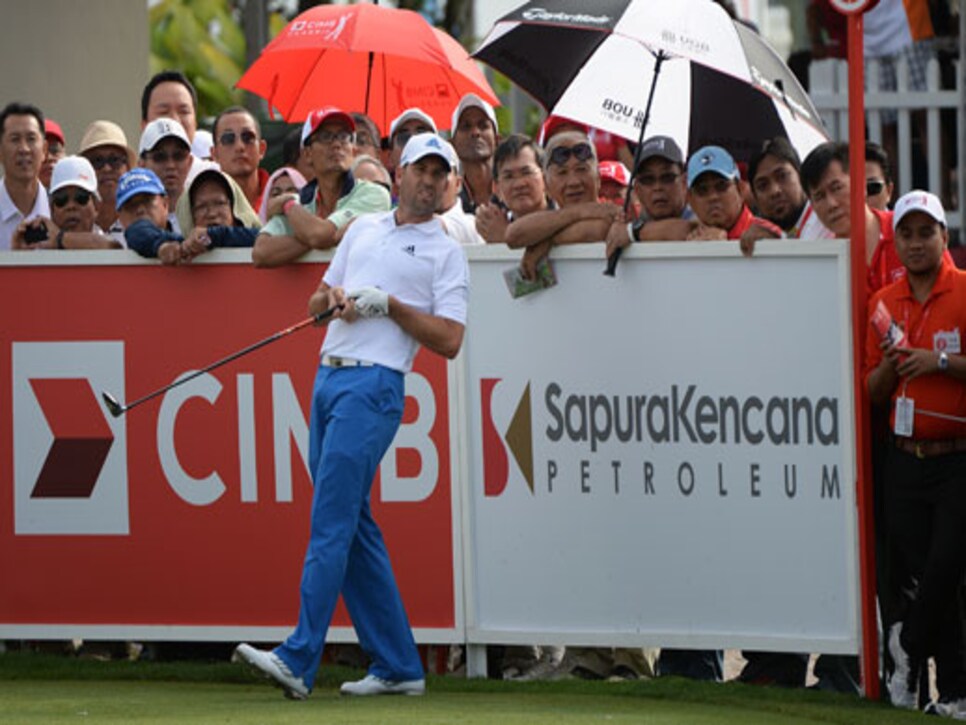 Furyk had four runner-ups in 2013-14, but they came over a span of 13 tournaments. Garcia also had two third-place finishes, three fourths and 10 top 10s (in just 16 events) during the 2013-14 season, which helps to explain why he finished second on the tour in scoring average and earned a career-best $4.9 million.
Garcia's career numbers in this area are also starting to resemble Furyk's. Since winning the 2005 Booz Allen Classic, Garcia has just two PGA Tour titles (the 2008 Players and 2012 Wyndham Championship), but nine runner-ups. He also has three third-place finishes in that span.
Furyk has seven second-place finishes since his last win at the 2010 Tour Championship. Garcia, who is 10 years younger than Furyk, has a way to go to match his 29 career runner-ups, but his winning percentage in top-two finishes is nearly identical. Furyk's 16 victories means he only wins 36 percent of the time he finishes in the top two. Garcia, meanwhile is just slightly better at 38 percent.
Garcia's recent 50-percent rate of finishing runner-up is rare, but it's not unprecedented. Ernie Els also pulled off the feat in 2000 during an eight-tournament stretch that second-place finishes at the Masters, U.S. Open, British Open, and Memorial. You may recall Tiger Woods, who topped Els in three of those events, had a slightly better season. Els also added a fifth runner-up of the year in the season-opener at Kapalua. Again, Tiger.
On the bright side, following his run of runner-ups, Els won his next start at The International. Perhaps, it's Garcia's turn to do the same at this week's WGC-HSBC Champions.