The Loop
Stenson's key to success (or not): 'Double portions of carrots'
Conventional wisdom finds that success is achieved by digging it out of the dirt, though apparently now it depends on what it is that is dug from the dirt. Carrots, for instance.
"Eating double portions of carrots in June," Henrik Stenson said, explaining his remarkable resurgence that includes another victory and pot of gold. Stenson won the DP World Tour Championship on Sunday and the European Tour's Race to Dubai, a payday of $2.33 million. Two months ago, he won the PGA Tour's Tour Championship and the FedEx Cup, an $11.44 million payday.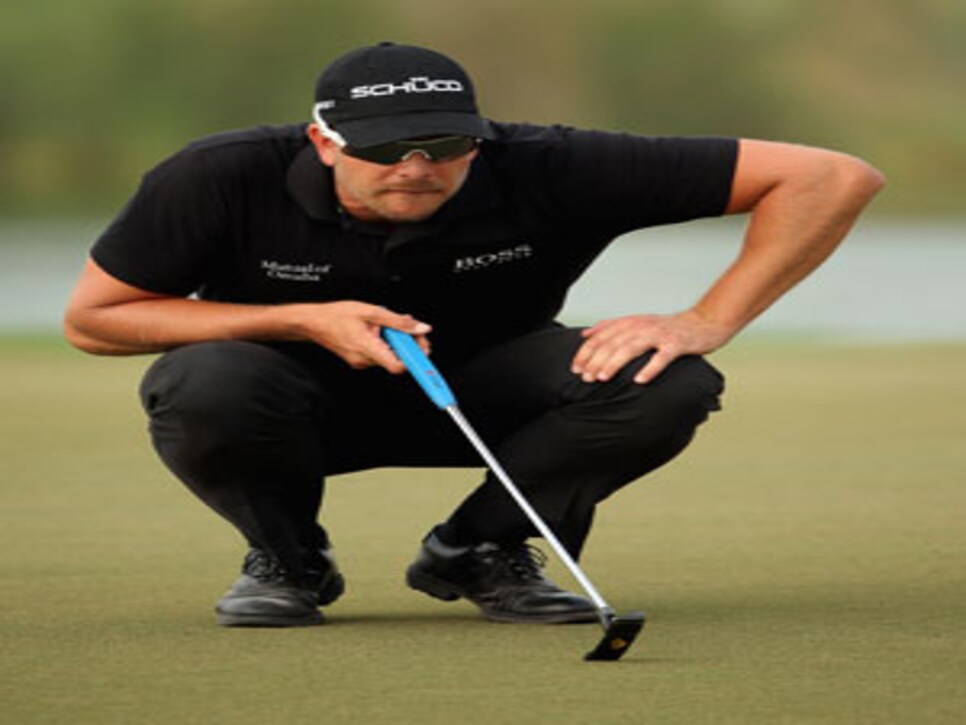 Stenson was kidding about the carrots, frivolity the prerogative of a man playing so well it's a joke.
"Massive congrats to @henrikstenson best player on the planet. I tried but the man is playing some serious golf right now," Ian Poulter wrote on Twitter. Poulter, who finished second to Stenson, has played his own serious golf, to no avail beyond his bottom line. As his caddie Terry Mundy noted on Twitter, "62 under par for four weeks and not a trophy in sight!"
Poulter lost ground on Sunday, even with a closing round of 66. Stenson posted his second 64 of the tournament and third in two weeks to win by six.
Golf Digest colleague Stina Sternberg, via Twitter, best defined the magnitude of Stenson's turnabout: "Reminder of what makes Stenson's feat so amazing: 2 yrs ago couldn't win his club championship."
Indeed, Stenson had not qualified to play in the PGA Championship in 2011, so he opted for his club championship at Sweden's Barseback Golf Club instead. And lost. He finished second to Henrik Hilford Brander.
Today, he is third in the World Ranking, behind only Tiger Woods and Adam Scott, the latter stubbornly clinging to that spot by winning the Australian PGA and Australian Masters back to back.
If not carrots, what then has fueled Stenson's resurgence? He cites his work with sports psychologist Torsten Hanson. "When you're a bit out, it's so easy chasing your own tail," Stenson said. "You want something to work for this week. But if we need to work on the swing, for instance, let's give it two, three months work on it, and sooner or later, you get the rewards. That was a big, big part of things, to give myself more time, patience to work on things. Eventually it gets together.
"This started long, long before this summer. Even if I didn't play good for like two seasons or even more, you don't forget how to play good golf. It's more about putting things together and then all of a sudden you have more experience than you had before. You learn a lot, even when you're not playing good and you can benefit from that at a later stage."
It was for Stenson, then, as the sage of the Bronx, Yogi Berra, once said of his own sport, 90 percent mental and the other half physical. He has been operating at 140 percent, which translates to, well, mycket bra spelat, as Thomas Levet, a Frenchman turning to Swedish in homage to Stenson, wrote on Twitter.