The Loop
Steal Inbee Park's putting setup and make more birdies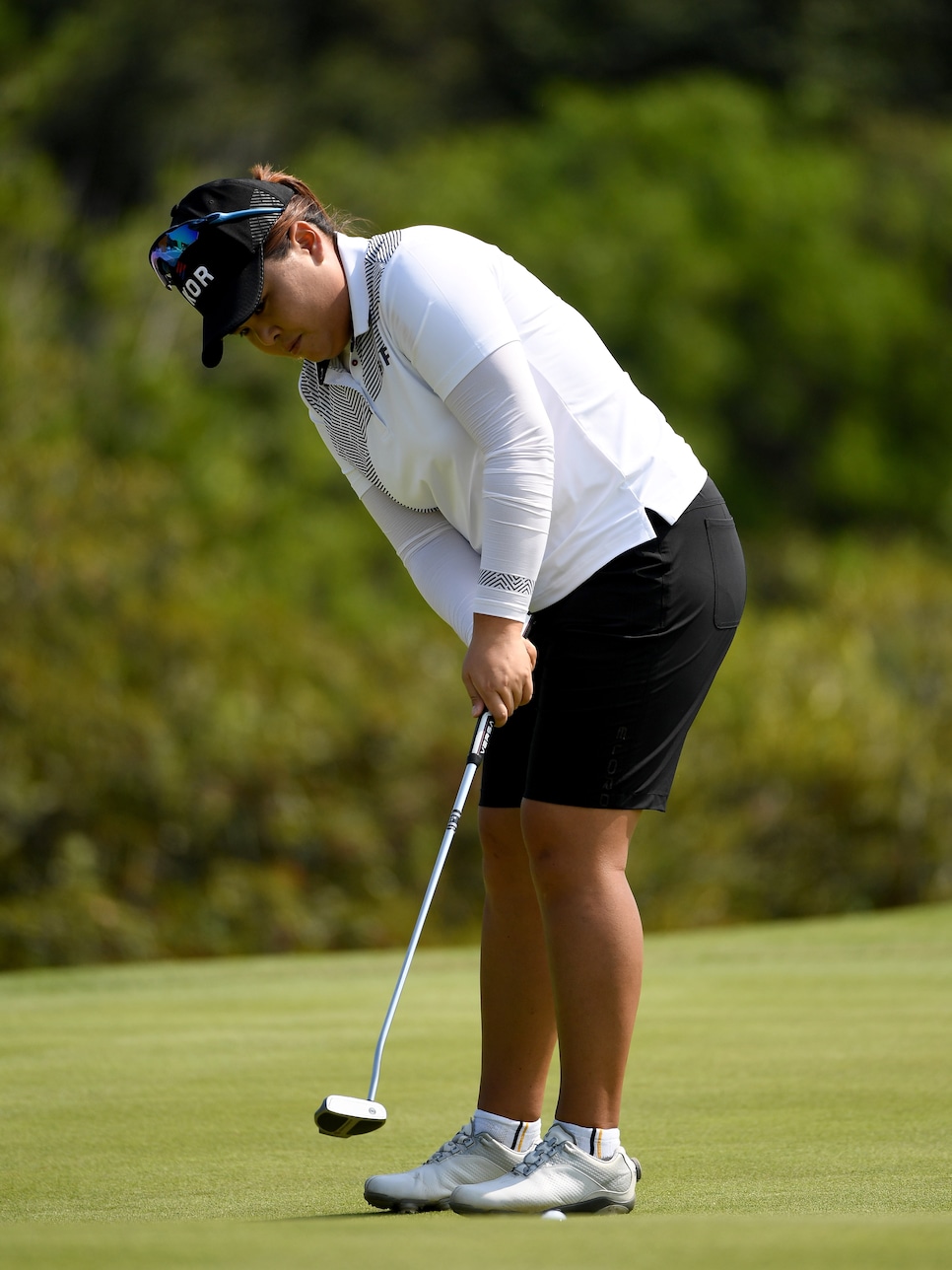 Injuries and fine seasons from some of the LPGA's other younger stars might have made you forget about Inbee Park, but her performance at the Olympics brought the 28-year-old's talent back into focus.
Despite sitting out the previous two months because of a thumb injury, Park put on a ball-striking and putting display in Rio. She made almost 100 feet of birdie putts on Sunday on the way to shooting a 66--which put her five shots clear of silver medalist Lydia Ko.
You might not be able to conjure up tour-caliber ball-striking, but you can copy one of Park's key putting fundamentals to get some of the seven-time major champions' ball rolling magic.
"Inbee Park is one of the best putters in the world--on any tour--because of her body connection," says top New Jersey teacher Bill Schmedes III, who is based at Fiddler's Elbow Country Club in Bedminster. "It starts at address, and it continues through the stroke."
Park's arms hang in front of her in a diamond shape at address, but they aren't extended and rigid. She also has the handle of the putter lined up with the center of her core. "She maintains this through the stroke while she pivots her upper body," says Schmedes. "This connection helps her maintain the relationship between the putter face and the direction she is moving the putter during the stroke."
To build Park's setup into your game, set your grip and extend your arms and putter outward, says Schmedes. Then, pull your arms inward until your triceps are flush to your body. From that position, bend forward from your hips and add a touch of knee flex, then let your arms slowly drop toward the ground. "You should feel relaxed in your arms, with a slight bend at the elbow," sats Schmedes. "Make a few practice strokes using just your upper body and watch the top of the putter grip. It should always point to the center of your midsection during the stroke."