Approach Shots
Steal Bryson DeChambeau's secret to swing consistency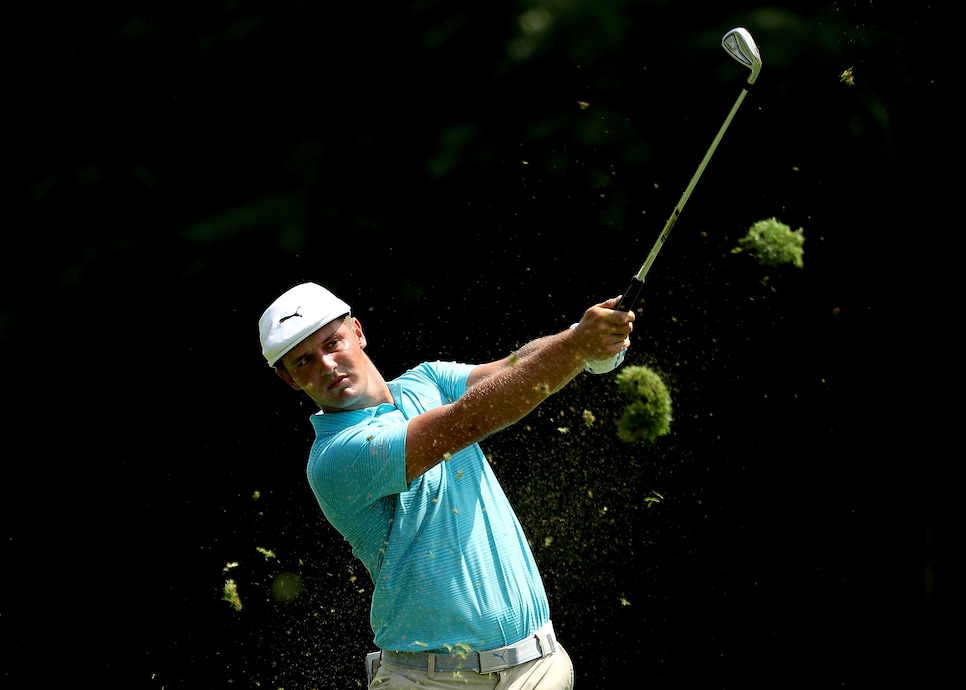 The same few words seem to pop up when describing Bryson DeChambeau's game: Unique, quirky, or even strange.
What isn't strange are the results. DeChambeau won his third career PGA Tour event at the Northern Trust, smashing the field by four shots with elite ball-striking using his single-length Cobra irons. DeChambeau hit 16 greens on Sunday on his way to his fourth round of 69 or lower at Ridgewood Country Club, and he made just six bogeys on the week.
The precision and consistency in DeChambeau's game comes in part from his determination to make every swing on the same plane—literally. "I've run his swing on my 3D analysis software, and Bryson is literally more planar than the swing robots they use to design clubs," says Golf Digest 50 Best Teacher Michael Jacobs. "Even if you wanted to try to do that yourself, I don't think the average player has the coordination. He really is unique."
But even with DeChambeau's idiosyncratic method, there are things you can take away and use to tweak your game. "What gets weekend players in trouble is pushing and pulling on the club with too much force that's perpendicular to the direction of the swing," says Jacobs, who is based at Rock Hill Golf & Country Club in Manorville, NY. "That forcing of the club makes the club respond 'out of plane," which requires you to make a compensating move to recover."
You don't need to try to get your swing on a consistent plane throughout, as long as you can produce more consistency through the "execution phase," says Jacobs—which is about hip high to hip high. "That's where swing plane really matters," he says. "Film your swing from down the line, with the camera on the ball line, and practice making swings where the club doesn't move very much off the plane line in that phase. That's going to come from a more neutral address position, where you aren't aligning your shoulders, hips and feet at different targets, and from more neutral body motions. Get that phase down and you're going to hit much more consistent shots."