News
Stats Show Why Jordan Spieth Is A Great Putter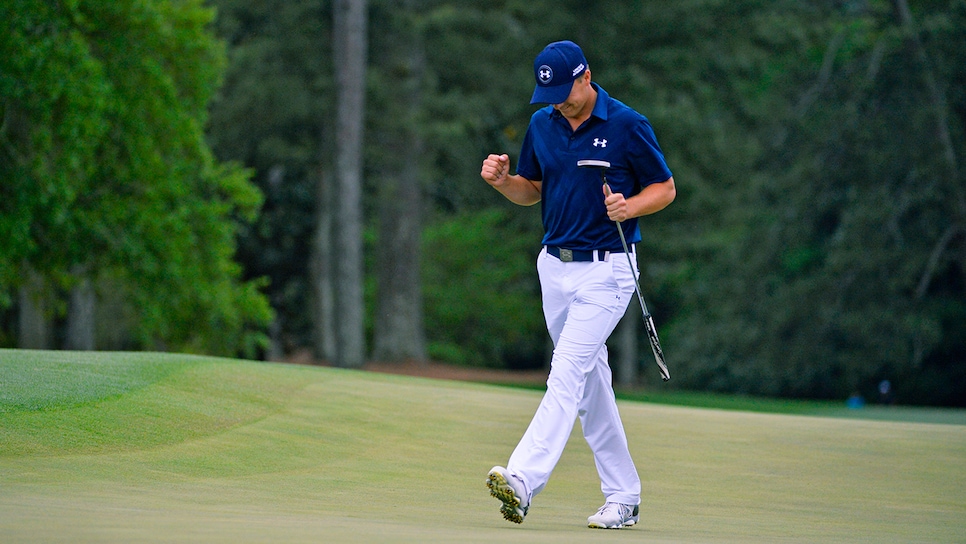 My theory on putting has always been that it involves two skills: direction and distance control. The closer to the hole, direction is the key, and distance control matters very little. As one moves away from the hole, distance control becomes more important. The great putters make more long putts and three-putt less often because of their distance-control skill.
Like the other key parts of the game, the frequency and severity of putting errors have a dramatic influence on scoring. I consider missing a putt inside three feet an error—PGA Tour players made 99.4 percent of their three-footers in 2015. And I have determined that a distance-control error for a tour player is the failure to lag a putt to within 10 percent of the start distance, or within three feet. These errors were responsible for 69 percent of the three-putts (or worse) on tour in 2015. I label putts that get within 7 percent as very good.
For this exercise, I used 2015 putting stats for Spieth and all PGA Tour players and compared them to the stats of the past five leaders in strokes gained/putting: Aaron Baddeley (2015), Graeme McDowell (2014), Greg Chalmers (2013), Brandt Snedeker (2012) and Luke Donald (2011).
The conclusion? Jordan Spieth is the best that I have seen at distance control. His prowess does not stand out by a wide margin in any one of the measures, but the fact that he excels in all of them demonstrates his excellence. The breakdown: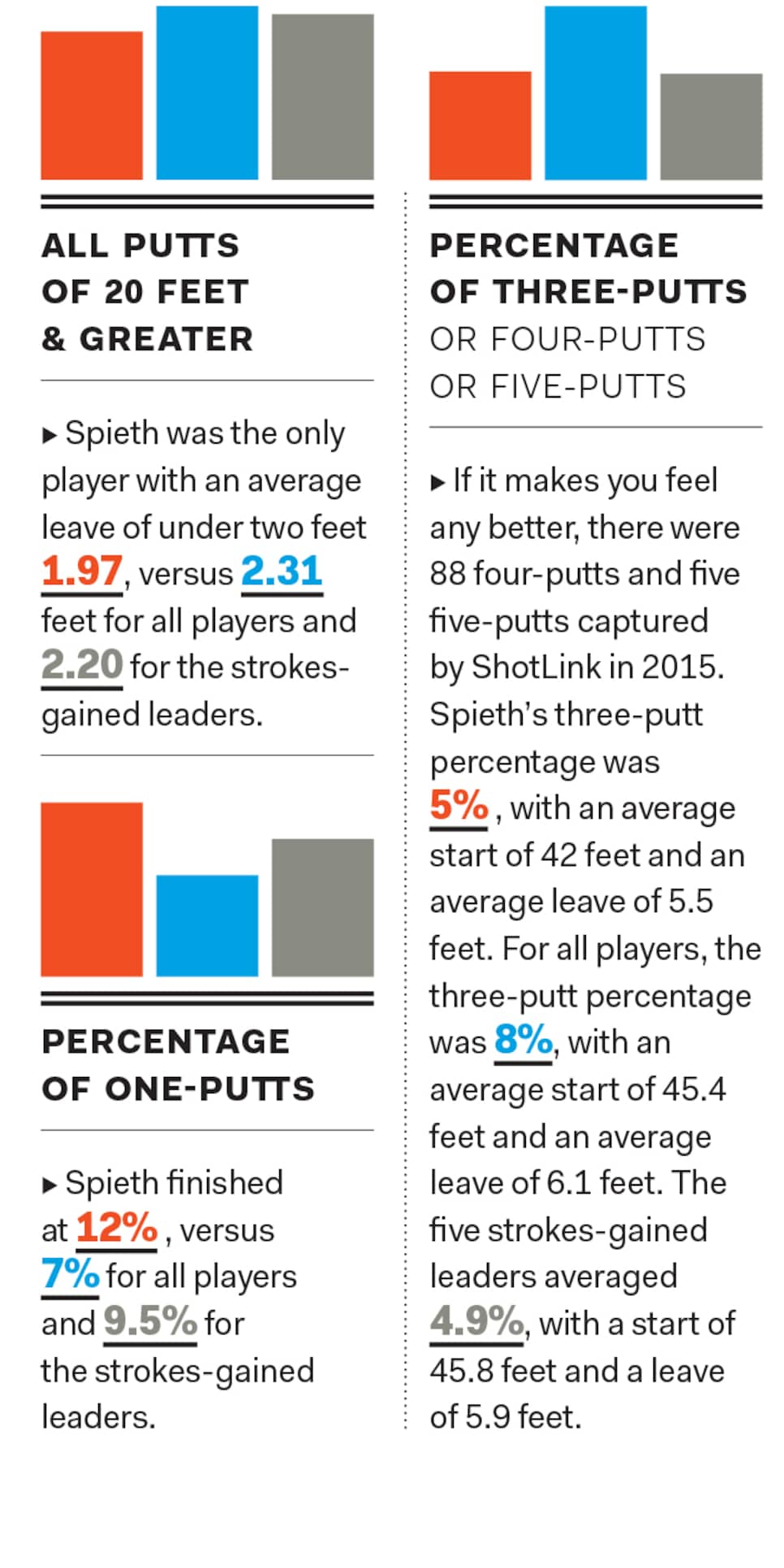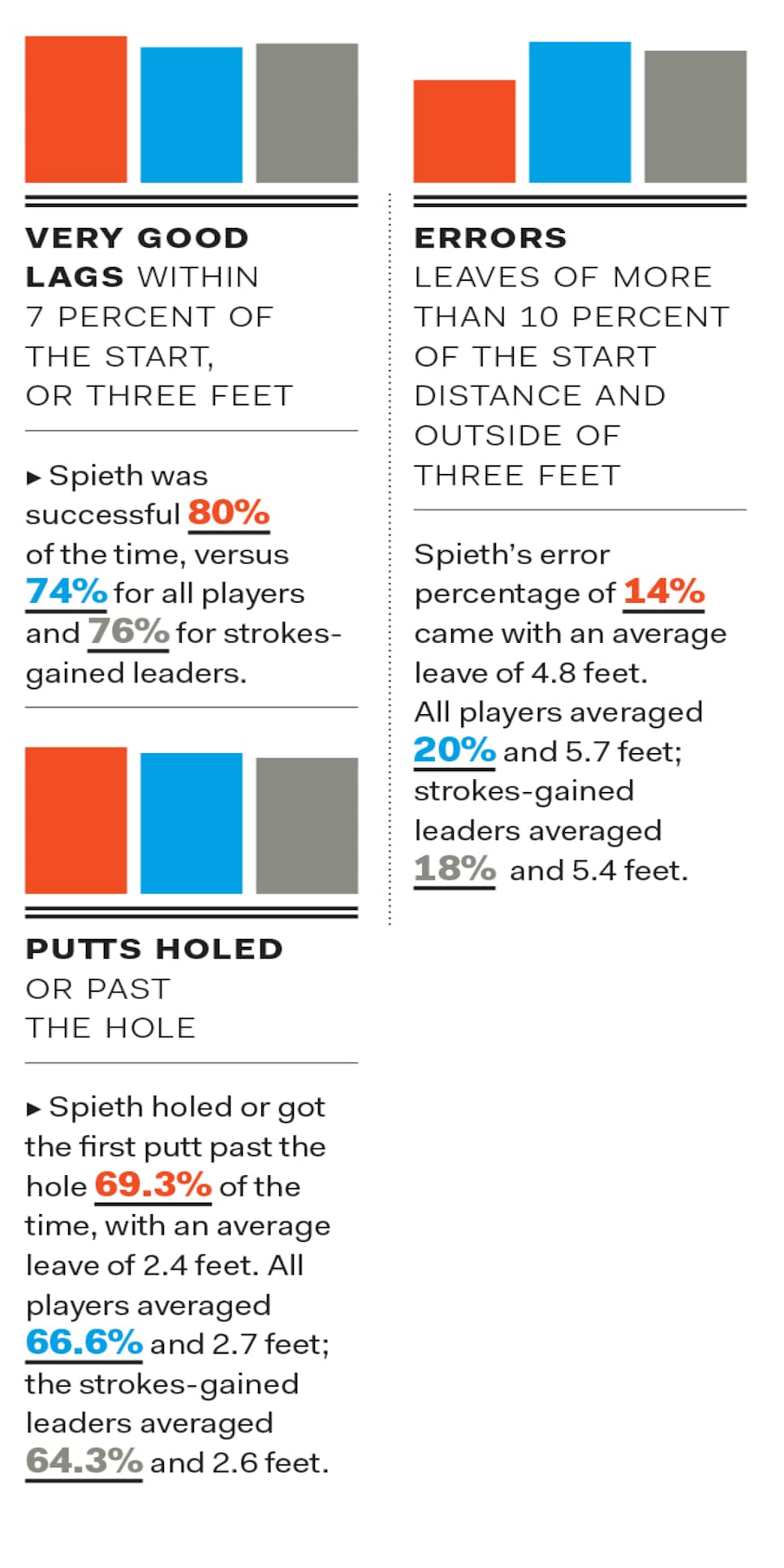 Note: Peter J. Sanders is the president and founding partner of shotbyshot.com.