The Loop
Stats junkies will rejoice at the new data coming from the PGA Tour's partnership with Microsoft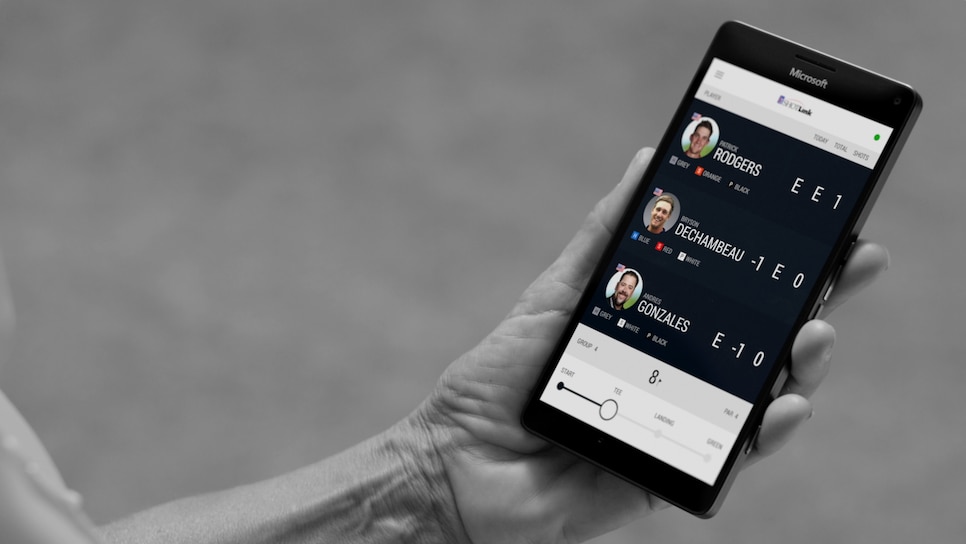 Are Sabermetrics coming to golf? Maybe not yet, but Microsoft and the PGA Tour have unveiled a partnership designed to give fans and players new numbers that will be more accessible and informative.
The testing and roll-out begins in earnest over the rest of 2016, with the first step being nuts-and-bolts technology upgrades that should simplify the task of recording stats that feed the tour's ShotLink system.
Most eye-opening for players will be the implementation of high-speed cameras at greens during tournaments that will document all putts, providing insight into tendencies relating to speed and break. For fans, new Surface tablets armed with a stunning interface will allow for more interactive viewing in corporate hospitality tents, with the eventual goal of heightening the quality of all PGA Tour app experiences.
Perhaps most fascinating in the demos shown last week at the Players was Microsoft's effort to present better real-time insights into hard-to-contextualize data such as "Strokes Gained" stats. Fans will be able to pull up their favorite player's stat page and easily see what element of his game most affected his play compared to his season stats, which should give Strokes Gained real-time importance.
Potentially controversial—in a fun way—will be the efforts to develop new predictability algorithms that stat fans have come to love in other big-time sports. Considering the unpredictability of this year's Players or, for that matter, just about any tournament, any new technology that might help divine an outcome in what is probably the most confounding game of all is welcome.