The Loop
Stanford's Maverick McNealy ties Tiger Woods' record with the most clutch round of the college season
There's no bad time to shoot a 61, but Stanford sophomore Maverick McNealy picked an awfully good one to post "the best round of my life." McNealy's nine-birdie, no-bogey performance Wednesday at Palouse Ridge G.C. in Pullman, Wash., came in the final round of the Pac-12 Championship.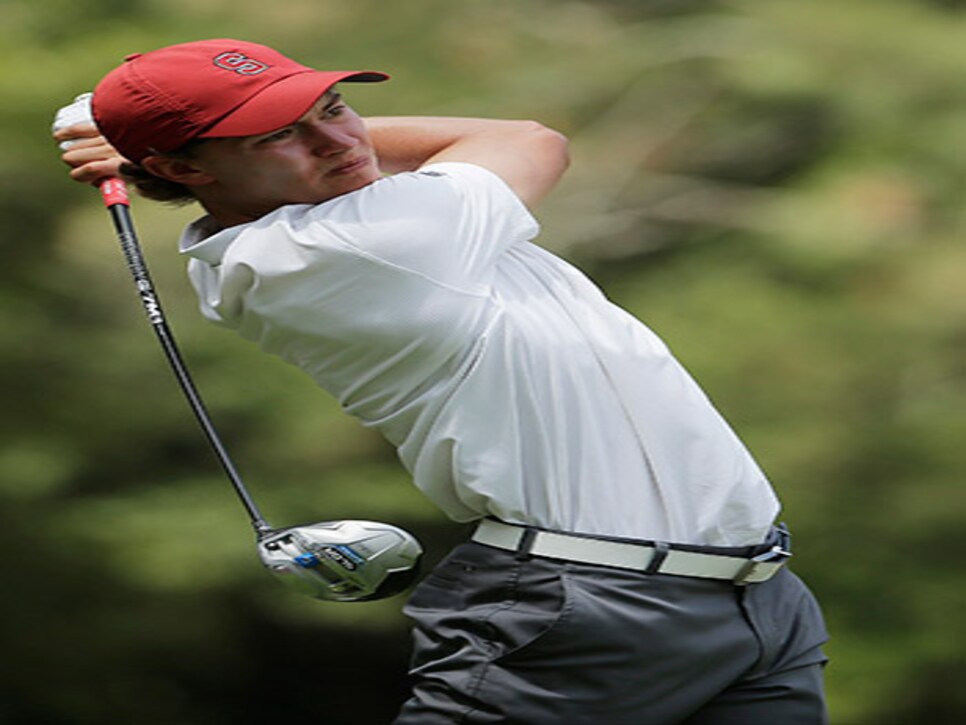 Stanford was sixth after the first round, but slowly pulled themselves back into contention, thanks in large part to McNealy's 65-68-68.
But his final-day performance was staggering, particularly considering the conditions it came in, with wind gusts of 20 mph challenging the field. McNealy's 61 was four strokes better than the next best round posted on the day and 11.94 strokes better than the average score shot Wednesday by the 72 players competing. McNealy was one of just 13 golfers who broke par in the round. The score matched Stanford's 18-hole school record, previously shot by Tiger Woods in 1996 and Cameron Wilson in 2012.
"The game plan for the start of the day was to be patient and to press my advantage when I got it," said McNealy, who missed the cut after qualifying to play in the U.S. Open last summer at Pinehurst. "It felt great from the get go. I was thinking pedal to the metal, because obviously our team was in it and I didn't really matter how the individual thing was shaking out anymore, but I wanted to get more birdies to help the team."
McNealy became the 22nd Stanford golfer to win the individual conference title. His victory also just might have secured him national player of the year honors for the season. It was his fifth individual title, most in Division I, and his eighth top-10 in 11 starts. He also now has a 68.68 average for the season.
Here's a video with highlights from McNealy's great day.