Short Game
Tour players get up and down more often because they understand the fundamentals--both of the short game and of their equipment. Here I'll share those secrets with you.
From The Art of the Short Game, by Stan Utley with Matthew Rudy. Published by arrangement with Gotham Books, a member of Penguin Group (USA), Inc. Copyright © 2007 Stan Utley. All rights reserved.
WHAT WEDGES DO YOU NEED IN YOUR BAG?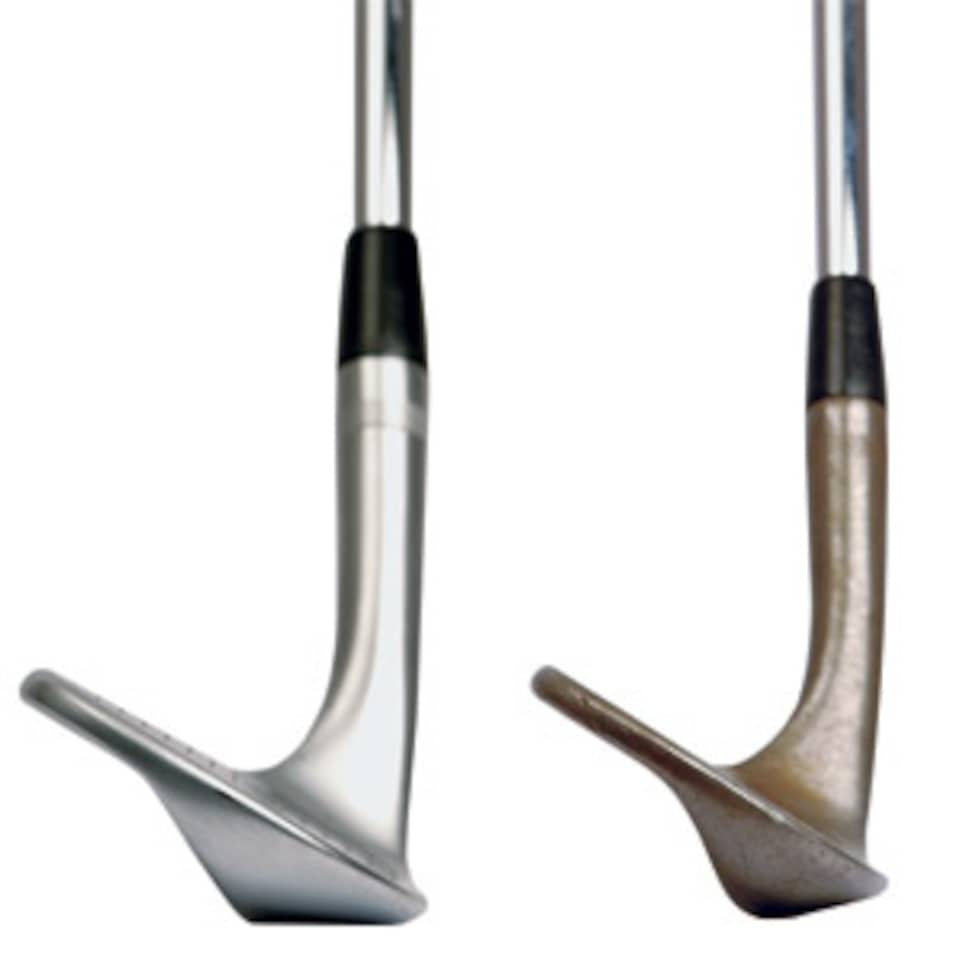 Bounce--the part of the clubhead that hangs down behind the leading edge and allows the club to skid instead of dig--makes wedges play differently. A 58-degree club with 12 degrees of bounce (like mine, far right) offers the most flexibility from sand and grass. I also carry a 52-degree gap wedge and a pitching wedge, but the 58 gets most of the action around the green. It's a more useful club than a 60-degree with no bounce (right), which is harder to hit from sand.
KEEP YOUR WEIGHT TOWARD THE TARGET [#image: /photos/55ad8fc1b01eefe207f74109]|||Chipping Drill|||DON'T TILT: The left side of your belt shouldn't pull up on the downswing.
On virtually every short-game shot, you want to start with your weight forward and keep it there. To feel this, put all of your weight on your left foot and move your right foot back so only the tip of your shoe is on the ground. Hold the club in your left hand and balance yourself with it. Now, simply turn your right hip back, keeping your shoulders and hips level. Stay on your left side as you turn through. You'll get a sensation of rotary action on top of a single axis, not a slide or a tilt.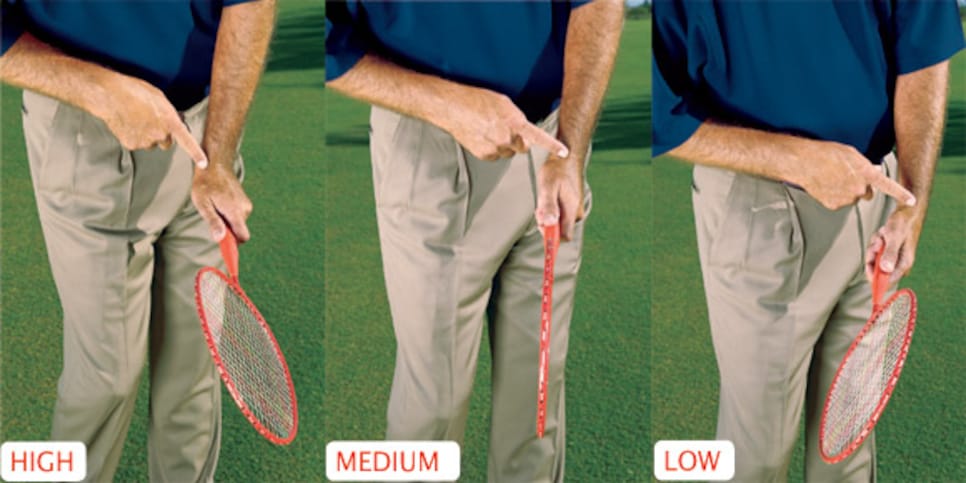 HOW YOUR WRISTS REFLECT THE FACE
Because the clubhead is small and far from you, it's sometimes hard to understand the relationship between what your hands do and what the club does. To see this relationship, hold a badminton racket (or Ping-Pong paddle) with your regular golf grip. When you cup your left wrist by creating a crease where your watch goes (HIGH), you add "loft" to the racket for a higher shot. A neutral or flat left wrist (MEDIUM) produces a neutral face, and a bowed left wrist (LOW) reduces loft. In all these positions, the racket face remains square to the back of your left hand.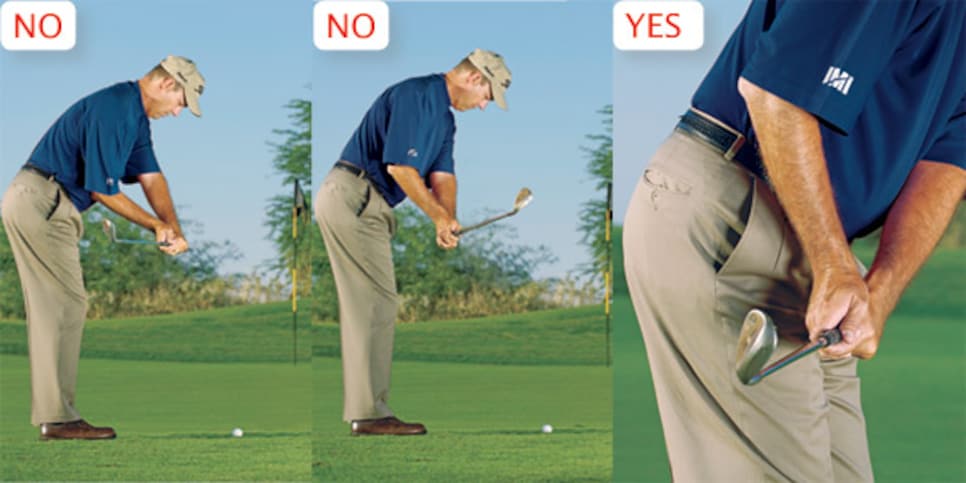 SLIDE YOUR RIGHT ELBOW ON YOUR SIDE
Trying to manipulate the clubhead on the backswing is one of the most common pitching problems. The player either pulls the clubhead inside (above, left) or pushes it outside (above, middle), both of which lead to inconsistent results. Instead, think about sliding your right elbow along your side on the backswing and letting your right wrist hinge softly. This will keep the clubhead feeling light and under control.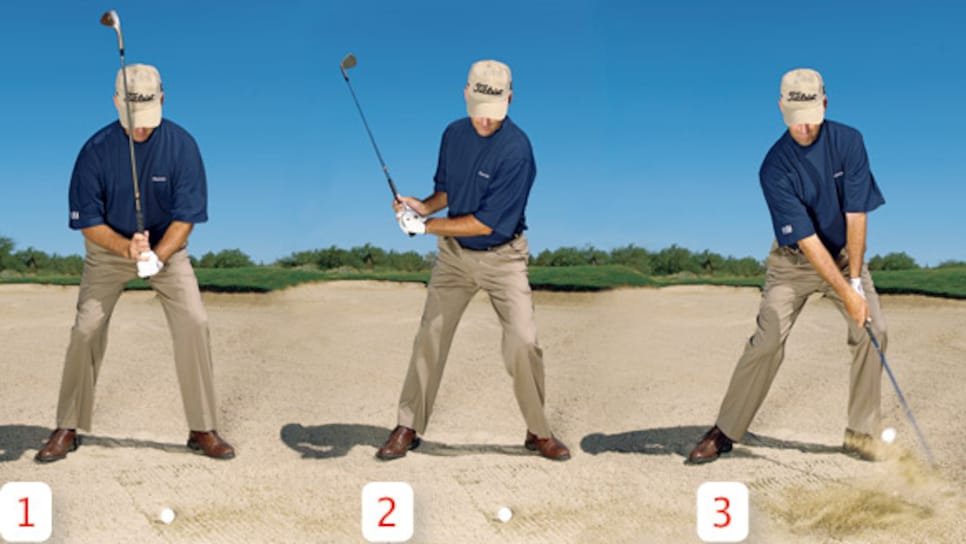 MAKE A NARROW ARM SWING IN THE SAND
Try this drill: Set the insides of your feet at shoulder width and the ball just forward of center. Then, (1) move the club up to your chest, with your arms pulled back to your sides and the grip in toward your belly button. (2) Keeping your weight left, turn your hips back, your arms staying folded and the club close to your chest. (3) Then throw the clubhead at the sand with your wrists and arms, and turn your hips through. It'll feel like you're casting, but you'll start effortlessly splashing sand--and getting the ball out.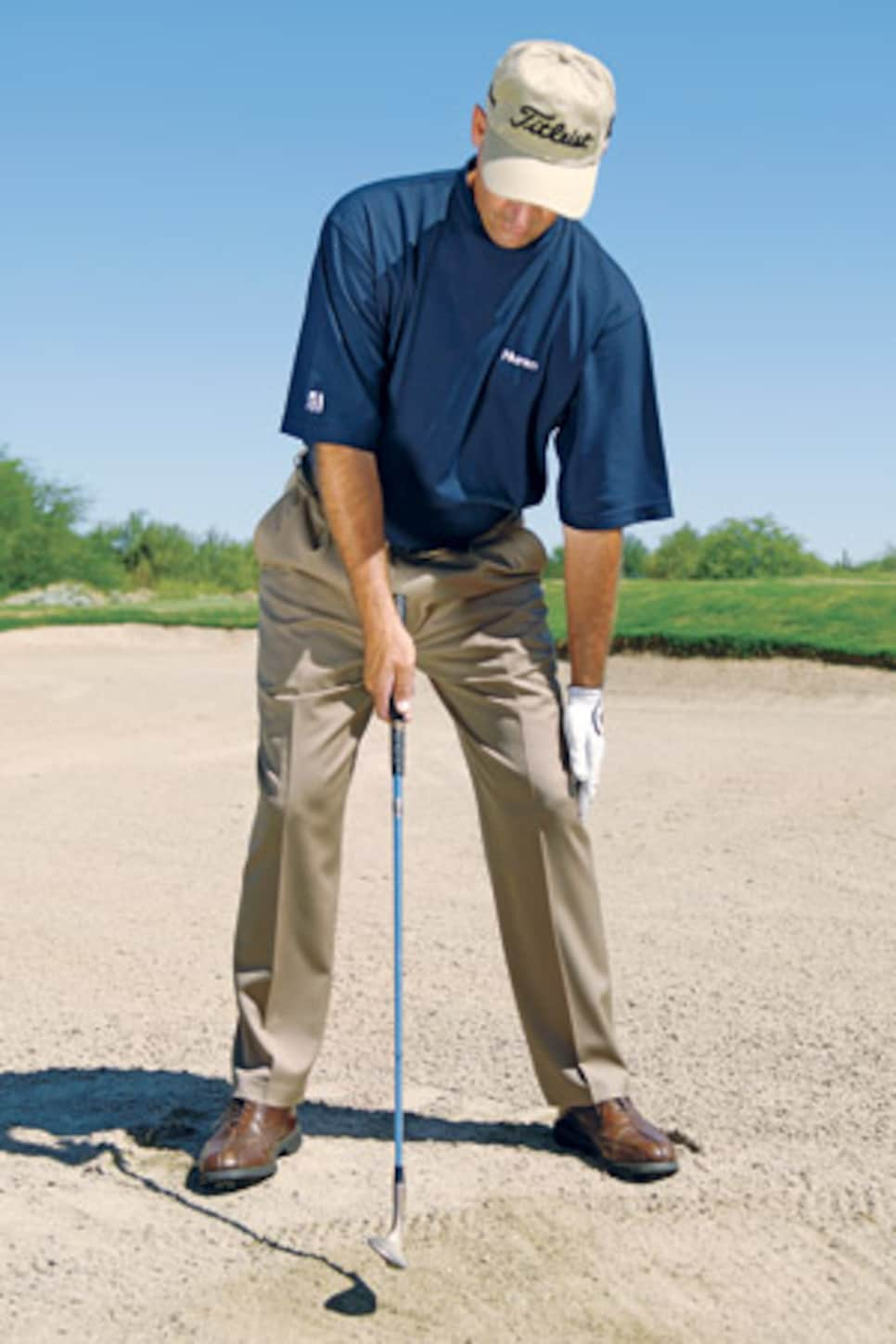 To get a feel for setting your weight left and keeping your shoulders level--the key to hitting solid short-game shots--hold the club in front of you in your right hand, and slide your left hand down your leg (above, left). When your left hand gets to your knee, move it to the club and take your normal grip. Hit some sand shots from this tilted position. It will train you to avoid leaning back during the swing.