The Loop
Stacy Lewis was "surprised" by reaction to her Lucy Li comments
The modern athlete is in a tough spot. Say too little? You're labeled boring and taken to task. Say too much? You're labeled too opinionated -- or worse -- and taken to task.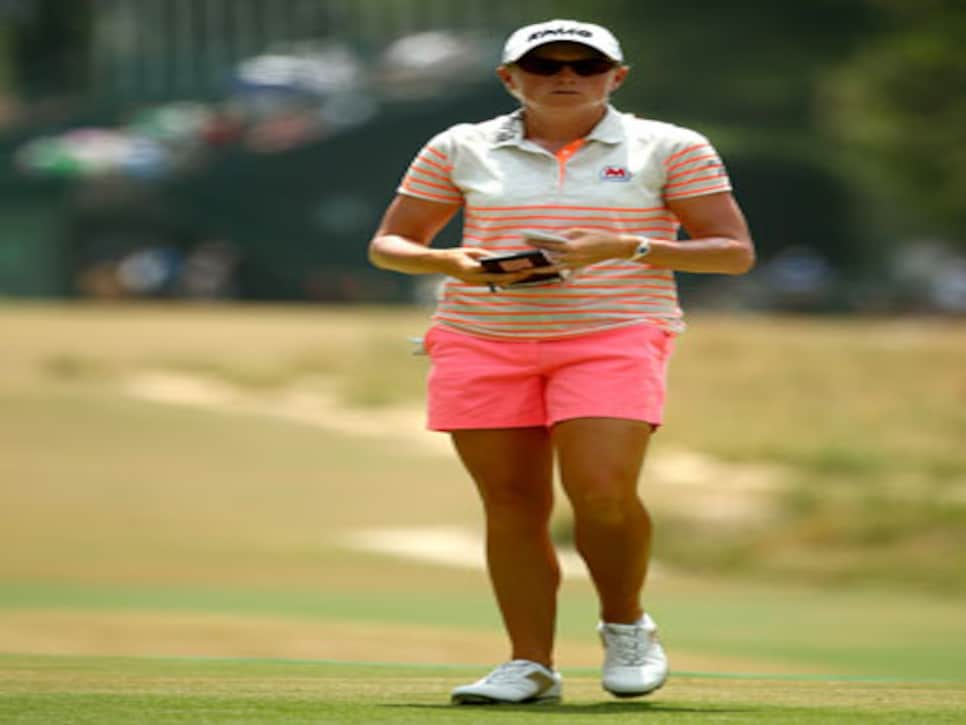 Prior to the U.S. Women's Open, Stacy Lewis put herself in the second category when she was asked about 11-year-old Lucy Li qualifying to play at Pinehurst. Her response:
"I'm not a big fan of it. She qualified, so we can't say anything about that. You qualify for an Open, it's a great thing. But I just -- I like to see kids be successful at every level before they come out here."
Then, the top-ranked woman golfer added, "You qualify for an Open at 11, what do you do next? You know? So it's kind of -- I don't know. If it was my kid, I wouldn't let her play in the U.S. Open qualifier at 11, but that's just me."
Lewis was asked a question and she gave an honest answer. Isn't that what she's supposed to do? But since Lewis' opinion didn't go along with the feel-good story of a little girl in pigtails playing in the U.S. Open, she received a strong reaction that caught her off guard.
"I was surprised," Lewis said during a Wednesday phone call. "I walked out of the media center and didn't think I had said anything bad. And a lot of the media I talked to didn't think I said anything wrong."
She still doesn't. "I don't like the trend of girls coming up younger and younger to the professional level. I encourage girls to just follow the course."
Fair enough. And whether you agree or not, shouldn't athletes be allowed/encouraged to express their beliefs? Lewis, who was also outspoken about Golf Digest putting Paulina Gretzky on its May cover earlier in the year, probably just expressed what a lot of her peers were too afraid to say.
Thankfully, the story eventually went away and both Li, who shot a pair of 78s, and Lewis, who finished runner-up, had successful weeks in their own way. And thankfully, Lewis doesn't sound like she's going to change.
"I'm always one to voice my opinion," Lewis said. "I'm never one to give a cookie-cutter answer."