The Loop
Stacy Lewis has a brutally honest explanation for why she hasn't won since 2014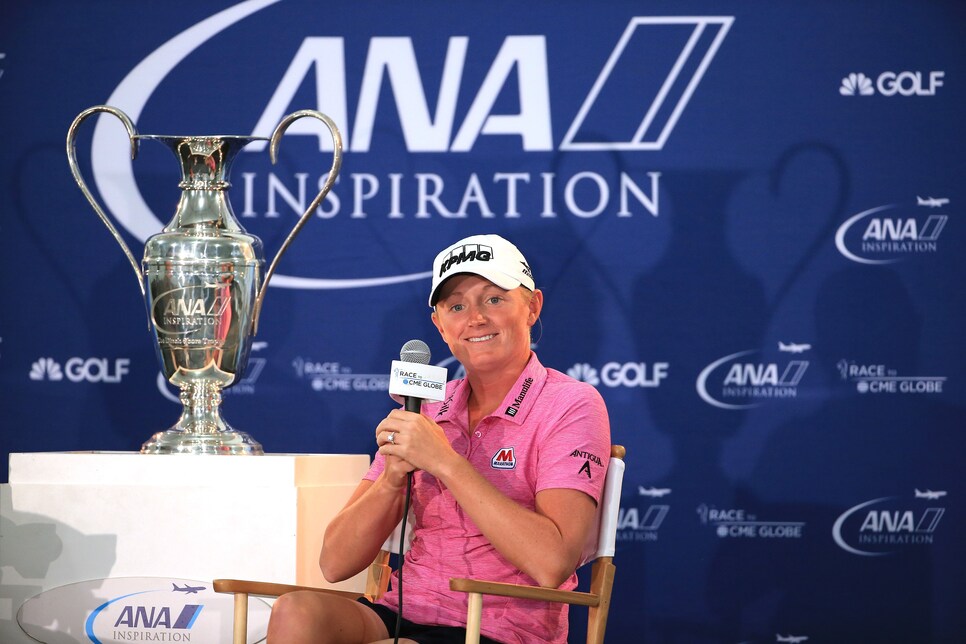 RANCHO MIRAGE, Calif. – Stacy Lewis has been a model of consistency since picking up the first of her 11 LPGA wins at the ANA Inspiration in 2011. Beginning that season, she's made 131 of 135 cuts, and 34 of 35 the last two winless years.
The troubling numbers are that since her last win in 2014, Lewis has finished in the top-three 13 times, 10 of those runner-up efforts. She's been getting close but still no titles.
The problem, Lewis says in a moment of candor, is not with the swing or her confidence. Rather it has been her desire. Quite simply, the fire, which once burned with brilliant ferocity, no longer rages quite as hot.
"I don't think it's technique. I don't think it's anything related to that," she said this week at the ANA, the first major of the year. "I think a lot of it is mental. That drive just hasn't quite been there the last maybe six months, if I'm being honest."
Maybe getting engaged has something to do with it. Late in 2014, the 31-year-old Lewis, who lived in Palm Beach Gardens, Fla., at the time, met University of Houston golf coach Gerrod Chadwell, 38. About a year later, he popped the question, and she accepted.
It's amazing how love can change your perspective.
"The wedding is going to be in August, and we moved to Houston and got all settled there," Lewis said. "But the biggest thing is I've got somebody in my life that's more important than any golf tournament I'll ever play in or any tournament I'll ever win, and I honestly never thought I would be up here saying that. That's one thing I'm trying to figure out right now."
Lewis has played well this year, with three top-10 finishes including a dreaded second-place effort in six starts. She goes into this week's event confident.
"I feel like things are getting a lot better on the golf course," Lewis said. "Probably had two of my best ball-striking weeks I've had in six months the last two weeks, and the scores just haven't quite shown that, so it's been frustrating. But I feel like I'm moving in the right direction."
This would be a good week for that movement to payoff. It's a major and, after a dark week during the Masters, the LPGA plays 15 of the next 16 weeks leading up to the Olympics, where Lewis is almost certain to be one of the Americans in the women's competition.