Equipment
Srixon Z-series irons meet the needs of two distinct types of better players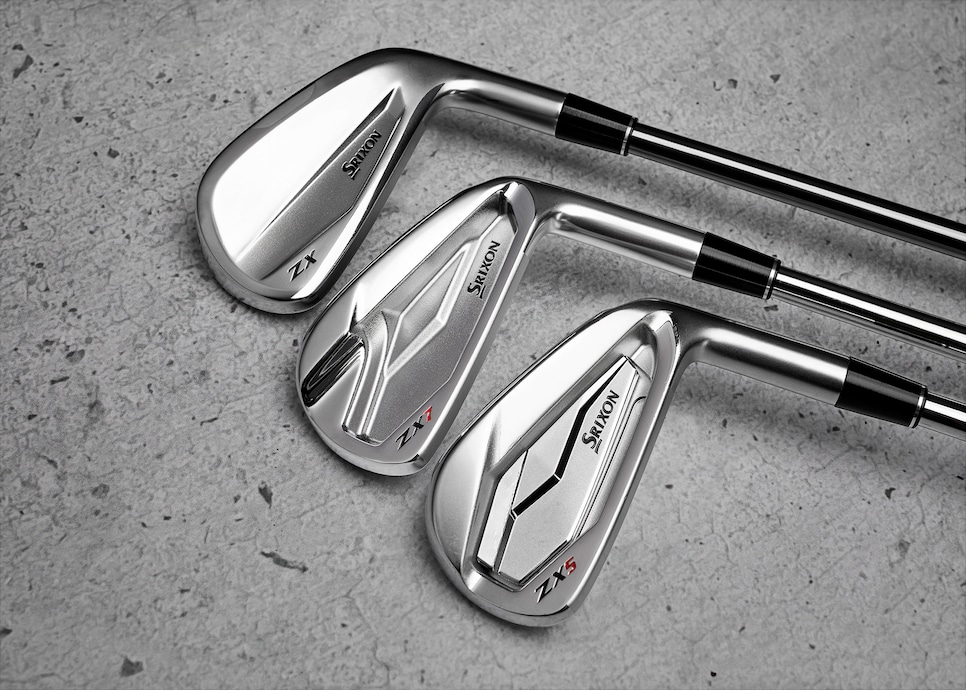 Srixon has debuted a pair of forged Z-series irons designed to deliver performance attributes desirable to two distinct types of better players while maintaining a classic shape that appeals to both. The ZX5 iron provides more distance technology, while the ZX7 focuses on workability and feel.
Key to both is something not seen by the player. The ZX5 and ZX7 utilize a technology the company refers to as "MainFrame," a face designed using artificial intelligence where the backside of each iron face is milled in a variable-thickness pattern made up of grooves, channels and cavities to provide added ball speed. The process is the result of two years of refining the process.
"This is a new variable-thickness pattern that is not necessarily intuitive," said Jacob Lambeth, research engineer for Cleveland/Srixon/XXIO. "It was created through a very versatile automated computational process. We designed this process on one hand to be as simple as possible but at the same time to explore as much design space as possible. Basically we have something where our simulation model is capable of automatically adjusting these channels in thickness, depth, location, along with the thickness of these different regions in the center of the face.
"And then having it be smart enough to where if one region increases in thickness then this middle region is going to adapt automatically to where we can optimize and get a full holistic view of performance. These are realistic simulations with much more versatility than we've ever been able to do before."
The ZX5 is a muli-piece iron that uses a high-strength steel face insert (SUP 10) supported by a soft 1020 carbon steel body and hosel with tungsten in the toe of the long and mid-irons. The grooves are wider in the 3- through 7-irons and deeper, closer together in the 8-iron through pitching wedge.
Meanwhile, the ZX7 is a single-piece clubhead made from 1020 carbon steel with tungsten weights in the 3- through 7-irons to help mitigate ball speed loss on mis-hits. Mass also is shifted to the perimeter and behind the sweet spot for a forgiveness and distance boost. The irons utilize the same progressive grooves as the ZX5.
Both irons also employ an updated Tour VT sole, which features a higher bounce angle toward the leading edge that tapers to less bounce on the trailing edge for better turf interaction. Notches in the sole—a preference of the company's tour staff—also assist workability.
The new Z-series irons also include the ZX utility iron, a hollow-body construction which features a wider sole than the irons for a lower center of gravity, making it easier to get long irons airborne. The SUP 10 high-strength steel face insert also uses MainFrame technology and is married to a carbon-steel body. The clubhead, however, is more compact than previous generation to provide more of a blade-like look at address.
The Z-series irons and utilities will be in stores Jan. 15, 2021. The ZX5 and ZX7 each come with Nippon's N.S. Pro Modus3 Tour shafts stock and will retail for $1,300 for a set of eight. The ZX Utility irons (available in 18, 20 and 23 degrees) come with UST's Recoil 95 shafts and will sell for $220 each.