Equipment
Srixon Soft Feel's 12th generation adds distance through core technology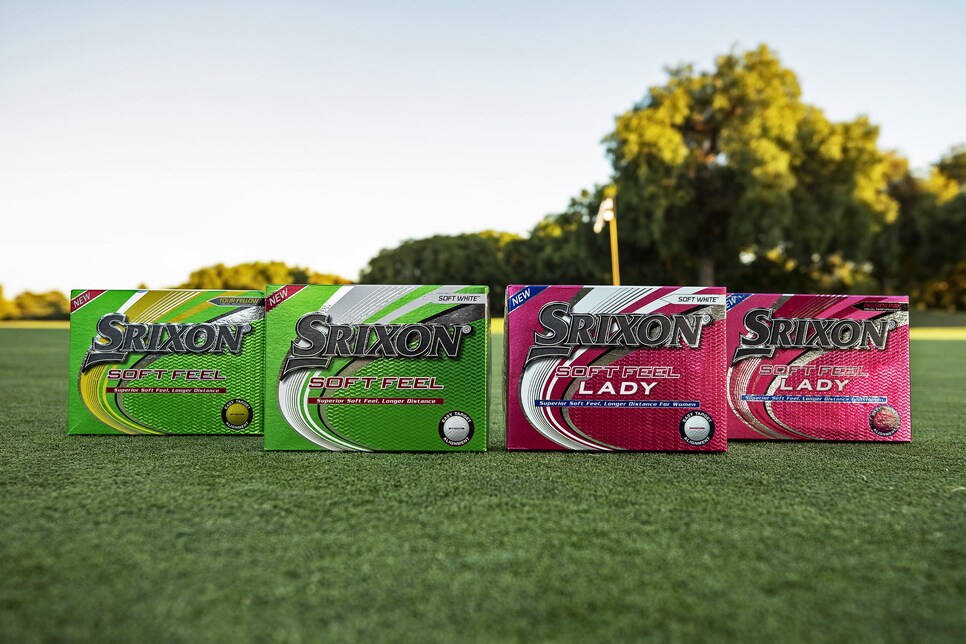 The new Srixon Soft Feel, the 12th generation of the company's two-piece ball whose primary attribute has long been thought to be evidenced by its name, is staking a fresh claim toward distance now, too.
Long about the relatively soft compression of its core, the new Soft Feel employs the latest update to the chemistry of that core. It's the same ideas that power the ballspeed of the company's elite level balls (Z-Star, Z-Star XV), what the company calls FastLayer. Basically, it's the way the core transitions from soft in the center to firmer toward the perimeter while providing increased resiliency. The faster a ball's core returns to shape the more potential it has for improved distance. While most golf ball cores get firmer from the center outward, it's the way that gradation happens on the Soft Feel that increases its rebound for faster initial launch than past models. Not surprisingly, Soft Feel features the softest version of the company's FastLayer technology.
Also improving the flight is the refined 338-dimple pattern, which helps reduce drag at launch while providing better lift as the ball slows down during its descent for increased carry. Generally, the Soft Feel will tend to launch high with all clubs.
Of course, the Soft Feel remains true to its moniker. It comes with an overall compression of 60 (about a third less than the company's softest tour ball, the Z-Star), and the ionomer cover is just .063 inches thick to help enhance spin.
Once again, the Soft Feel adds the Soft Feel Lady, which features a slightly softer overall compression (58) and slightly thinner cover.
The Soft Feel, available in white and yellow, and the Soft Feel Lady, in white and pink, are now in stores ($22 a dozen).