The Loop
Sportsbook offers hysterical, but real bet on who will be Rory McIlroy's next caddie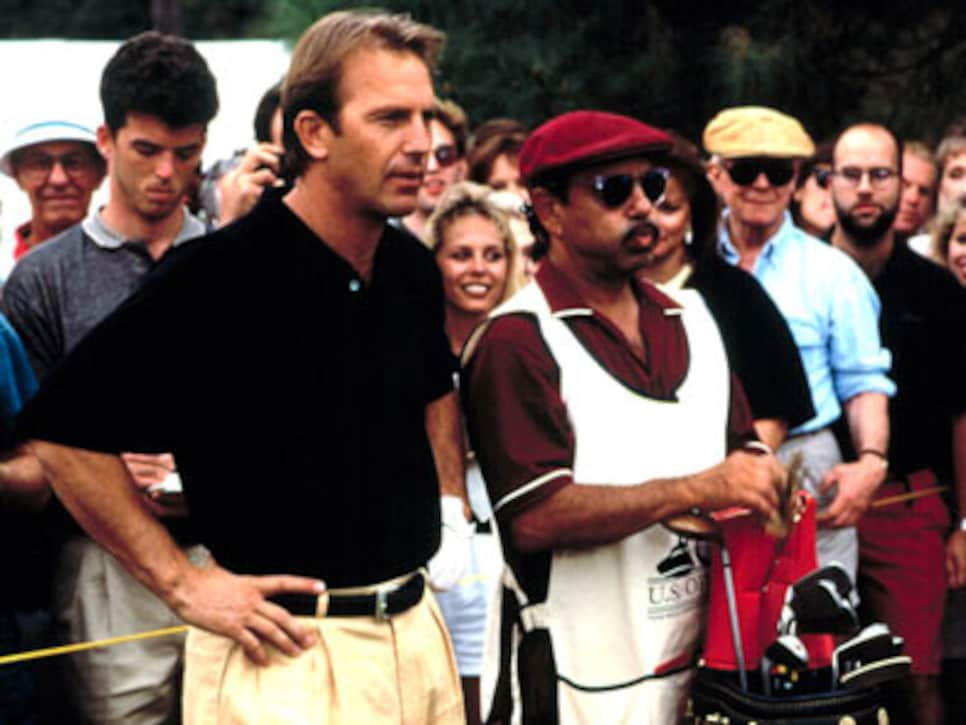 ©Warner Bros/Courtesy Everett Collection
OK, so we probably won't see Cheech Marin on McIlroy's bag, but that doesn't mean you can't bet on it. No, really. Within hours of the news of Rory McIlroy and longtime caddie J.P. Fitzgerald splitting, Paddy Power had posted a bet on the matter.
"Romeo from Tin Cup" is the long shot of the bunch at 500/1, while McIlroy's good friend Harry Diamond is the favorite at 8/13. Another one of McIlroy's friends, musician Niall Horan, who has caddied for Rory at the Masters Par 3 Contest is 15/1.
Of actual caddies (Sorry, Romes), Bones checks in at 7-to-2 odds, tied with Billy Foster, Lee Westwood's caddie. Then there's Tiger Woods' caddie, Joe LaCava at 6/1. The poor guy hasn't seen much action the past couple years, but would Woods give his blessing on this move?
Steve Williams checks in next at 14/1. Williams has probably gotten frustrated with Adam Scott's putting, but we're not sure even this great job opportunity is enough to lure him out of retirement.
Then there's Bubba Watson's caddie, Ted Scott (16/1), and Michael "Fluff" Cowan (20/1), who was on the bag for Tiger Woods' 1997 Masters win and has worked for Jim Furyk for nearly two decades.
Speaking of Tiger, the 14-time major champ is listed at 300/1, tied with McIlroy's father, Gerry. Don't waste your money, people.
There are some decent options out there, but I'm betting it winds up being someone not on this list. At least, I'm hoping. Rory, call me. Please.