The Loop
SpikedSeltzer aims to be a smarter alcoholic option on the course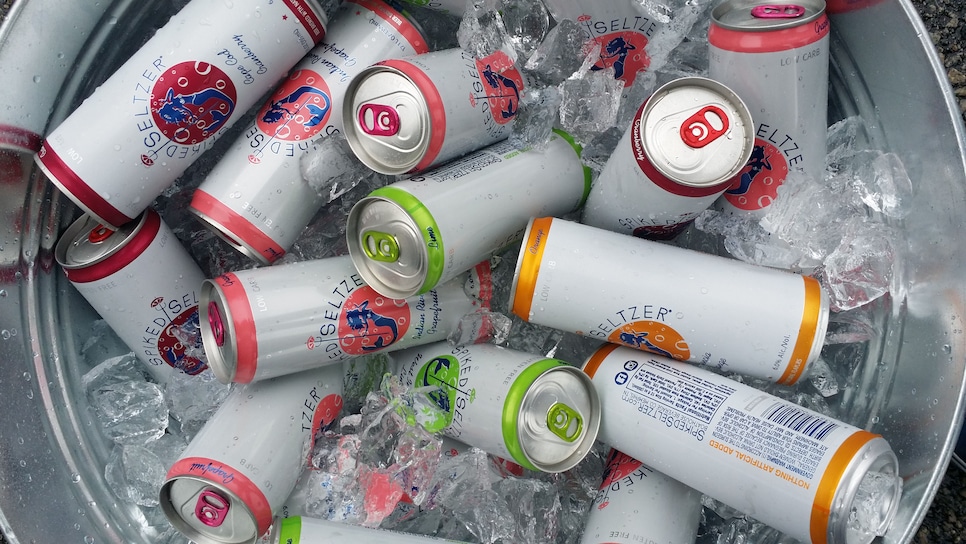 Some of us might be health conscious, but when it comes to alcohol for the golf course, health usually takes a back seat. We look for our favorites -- a cold beer, a nice mixed drink. SpikedSeltzer bills itself as a healthy alternative to other alcoholic drinks on the market, hoping to tap into a growing demand for healthy drink alternatives.
At 6 percent alcohol, SpikedSeltzer is a low-carb, low-calorie and low-sugar drink made from cold-pressed citrus essence offered in four flavors (Cape Cod/Cranberry, West Indies/Lime, Valencia/Orange and Indian River/Grapefruit).
The company says the drink doesn't contain sulfites, which is the typical cause of hangovers, is made from all-natural ingredients, and includes no wheat or barley, so it appeals to the gluten-free crowd. And if it can help golfers feel better while they're day-drinking on the course, then that's a definite positive.
The beverage is primarily available in the Northeast -- for more information on where you can find it, check out the company's website: spikedseltzer.com